As Roper Rhodes introduces new products across its bathroom categories, head of product development Rob Shean reveals what's new in furniture, brassware and accessories, and explains the influences behind the new additions.
Q: Tell us about the new collections from Roper Rhodes – how do they differ from previous ones?
A: We are continually striving to broaden and improve upon our product offering, and this year is no different. Our proposition from the start was to offer as much scope for customisation as possible, something we feel will benefit both retailers and consumers alike.
Where our furniture category is concerned, we like to think that our newest ranges complete an already well-rounded provision. Fairmont is our first collection to feature optional bespoke tooled legs and adds a touch of midcentury flair to our existing contemporary furniture offering. With ample drawer space, pull-out tall drawer storage and an extensive range of handle options, this furniture range focusses on function while remaining strong on design cues. Likewise, our new wall-mounted Vector range incorporates Hettich soft-close push-to-open drawers with a minimalist design that combines functional simplicity with a distinctly premium look.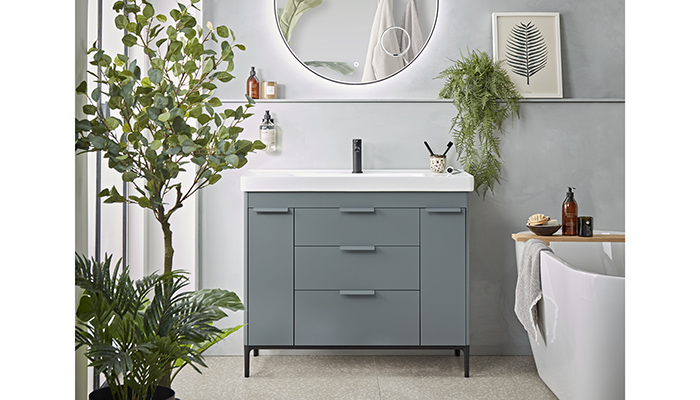 This year has seen great developments across our brassware ranges, with extensions to our popular push-button Event-Click shower system and two new bar valve shower designs in Recite and Unity. Much in the same vein as furniture, there is a greater demand than ever for bolder, more distinctive brassware design, and our new Brushed Brass and Matt Black options really elevate the category as a whole. New flushing options, WC seat cap covers and accessories in co-ordinating finishes makes designing a cohesive and aspirational bathroom effortless.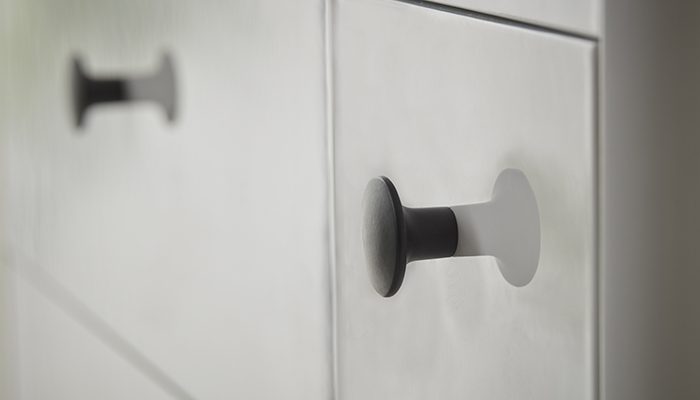 Finally, it would be remiss of me not to mention our newest mirror and cabinet designs. This year has seen a definite first in our mirrors offering with the introduction of Loop. Responding to the increasing demand for intuitive smart home design, this vanity and wall mirror pairing is incredibly versatile, offering the user over 200 lumens of evenly dispersed, ultra-bright LED light and 3x magnification. This, in tandem with our new non-illuminated mirrors in of-the-moment styles, is a new design direction for Roper Rhodes and one we believe will be a success on the market.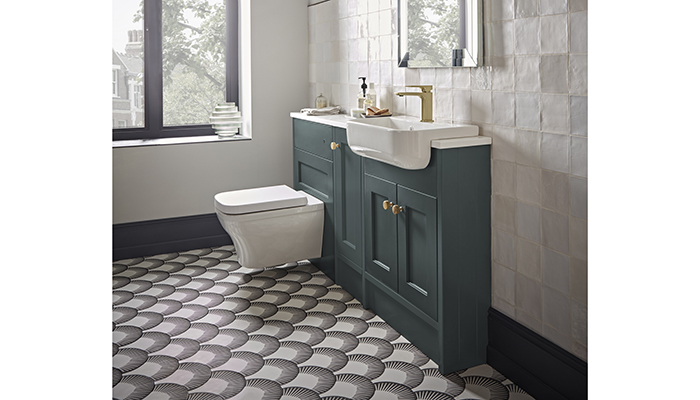 Q: What particular trends are you currently seeing when it comes to bathroom furniture design?
A: Whether it's by restoring, repurposing or handcrafting, there is a growing demand for bespoke bathroom furniture pieces. Of course, this option is not available to everyone, so it was in our interest to recreate the look of a singular design in a more accessible product. Our designs already had plenty of scope for customisation, with numerous sizes and basin choices, but the addition of 18 handle combinations and new finishes to both fitted and modular furniture collections now allow the customer to tailor like never before.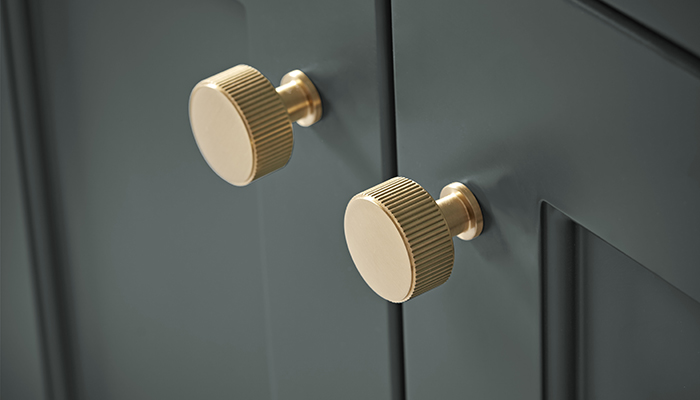 Q: Do you think that consumer tastes have changed as a result of the past two years?
A: The last two years have highlighted the important role of the home in our lives, and consumer trends certainly reflect this. Nowadays, every room in the house is a considered design space, with once forgotten spaces becoming conversation starters, so the demand to create products that are functional and visually appealing is greater than ever.
It's evident consumers feel more confident when choosing more experimental finishes within their homes. Comfort and pride are two things consumers have found very important for self-preservation, so renovating their homes to the style they desire or are influenced by is occurring more now than ever before.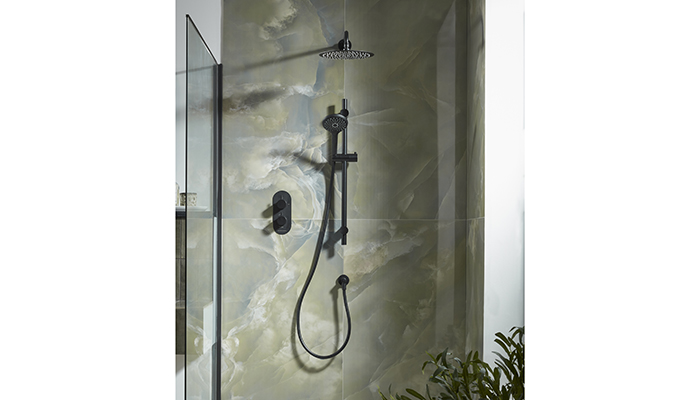 We also have to acknowledge the role of social media and the rise of interiors influencers in shaping interior design over the past few years. Trends, particularly interior trends, are no longer necessarily dictated by businesses or design houses – they are springing up organically from within people's own homes. From a product development point of view, we are looking more to this demographic for direction than ever before, making design a lot more reactive and exciting.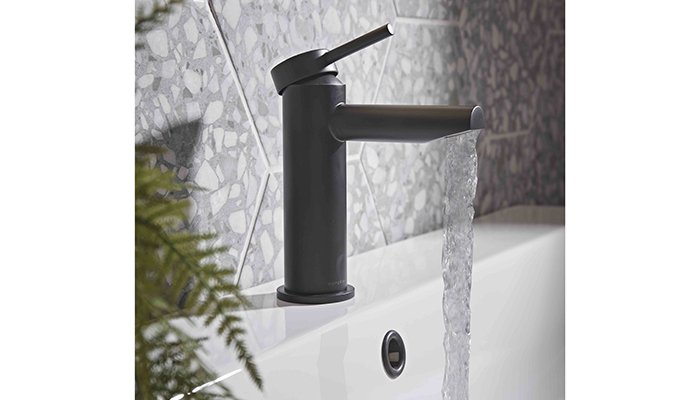 Q: Are accessories now more integral to a design than they were in the past? How important are they?
A: Certainly, bathroom accessories are shifting in importance from the periphery towards the centre of bathroom design. Much in the same way that someone might decorate a living room with fabrics, accessories are an easy way to update and personalise a space, and they offer great upselling opportunities for retailers. We have always had a healthy bathroom accessories category, but we have responded to this demand by introducing new finishes, for instance, our Matt Black Capital collection. Consumers are looking to even the smallest details of their homes to make a statement, so it made sense to also offer new hardware and flushing options in exciting new finishes.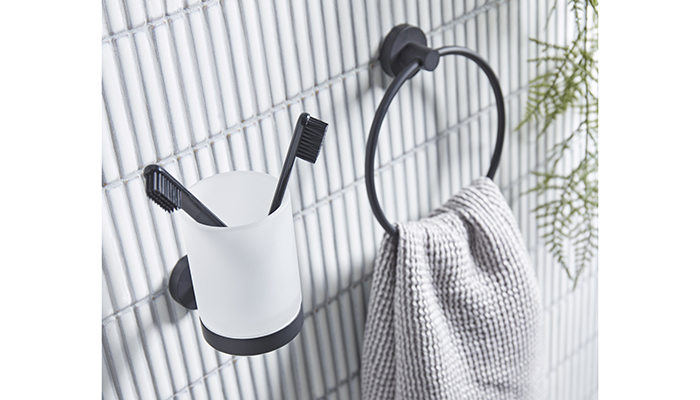 Q: What are your trend predictions for this year?
A: We believe that for the modern consumer, the bathroom has evolved from a purely functional area within the home to a space with masses of design potential. As a result, we are seeing bold and purposeful palettes starting to emerge across all areas of product design – from coloured ceramics, to dramatic furniture design and more novel brassware finishes. Green, in particular, is a colour that has successfully made the transition from kitchen to bathroom cabinetry, and we are seeing great interest in this trend for 2022 and beyond. The trend for brass and black brassware continues to defy critics and has become a staple in the well-stocked showroom!
From a wider perspective, there is a growing taste for minimalist yet considered spaces within interior design – this is especially evident in the taste for Scandi or Japandi style decor as well as the more pared-back modern farmhouse look that fills almost every Instagram feed.
Biophilia and the ideal of a healthy home is also coming to the fore. Clay, terracotta, wooden surfaces, recyclable or sustainable materials are now used not only by visionary designers and architects but also requested by homeowners and manufactured by popular brands.