New Grohe UK lead Matt Brown talks to Amelia Thorpe and reveals his strategy for continued growth, how the brand has navigated the challenges of the past two years, and why becoming a 'one stop shop for the bathroom' is on the cards to take the company to the next level.
Long known as a leading tap and shower specialist, Grohe is expanding its profile, as UK leader Matt Brown explains. "We feel that we can offer a full bathroom that links together in terms of design," he says. "As we are part of Lixil, we have access to technologies relevant to other parts of the bathroom, such as the shower toilet solution Sensia Arena, that complement what we offer as Grohe."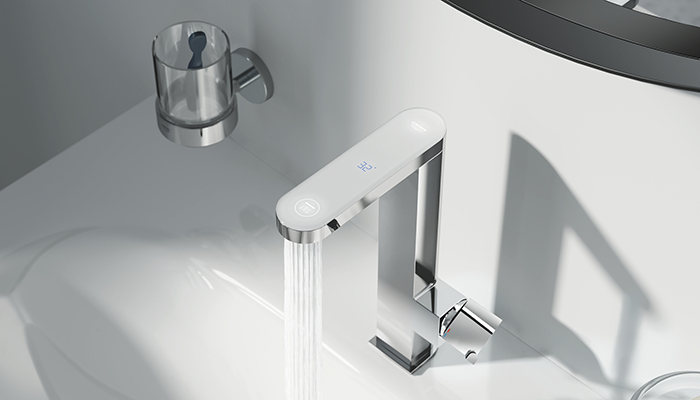 Brown, 46, joined Grohe in 2018 as the finance lead and took over as UK overall lead on the departure of Simon Andersen in July 2021. "My predecessor had to move on due to personal circumstances, but when he was appointed, I worked very closely with him," says Brown. "Now it's a case of driving a lot of the thinking that we had together to the next level."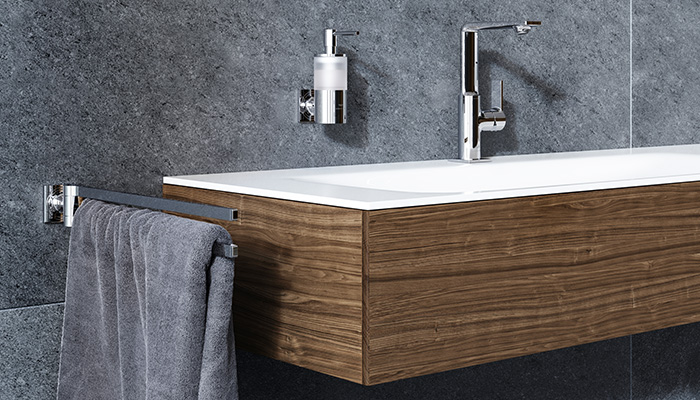 That thinking, he explains, involves both continuing to expand the portfolio into ceramics, to become a "one stop shop for the bathroom" and also developing more of a "tailored approach". "That is linked particularly to the KBB sector and looking at how we provide the right product offering and support," he continues. He emphasises design-led products and those with tech-meets-luxury features: current examples include the new premium Allure range and the Grohe Plus basin mixer with an LED temperature display, which shows the exact water temperature as it flows. It also has infra-red sensors to switch between a standard spray of 5.7l/min and water-saving 4l/min.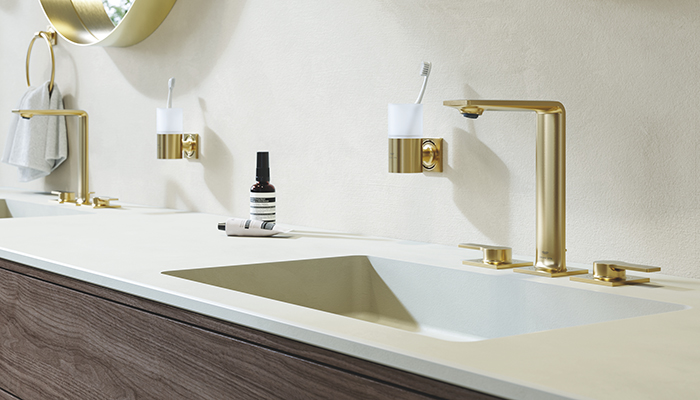 He indicates that we can expect more new products with a design-led focus, targeted at the KBB sector, later this year. "It will be a broad range of products, including ceramics, and it will be an opportunity to really showcase our design credentials," he says.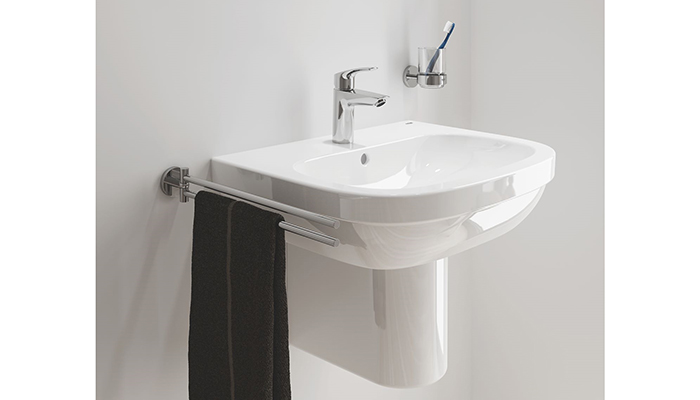 Brown also points to Grohe's commitment to sustainability as another USP: it already relies on carbon neutral production, and has a Lixil-wide goal to reduce CO2 emissions from all business processes, products and services to net zero by 2050. In contrast to the take-make-waste (or cradle-to-grave) economy, Grohe has been approaching a circular economy with waste recycling rates of 99% and a use of brass with recycling proportions of up to 80%. Now it has launched 4 products – Bau Edge, Eurosmart and Eurosmart Kitchen taps and Tempesta shower – that are Cradle to Cradle Certified to Gold level – designed and manufactured with the intent of using their components in their end of life phase for the creation of new products. "They are just the start of the journey for us in terms of that type of product offering," says Brown.
And how's business in the UK? "We have come through many of the challenges [of the pandemic and Brexit] but there are still some bumps in the road regarding sourcing and component availability," he says. "We put an extra 2-3 months cover of our top selling lines in place as a build-up to Brexit and we are going to keep that going this year, to satisfy demand going forward."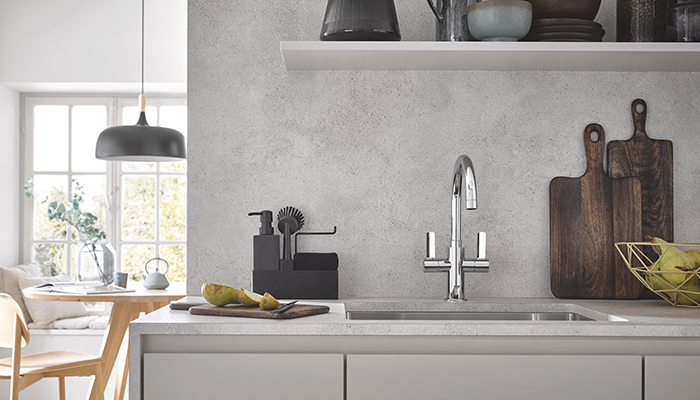 "Despite the challenges, we've had a strong performance over the last year with double-digit growth on the previous year," he says. "This builds on momentum, because we had a good year before that." And his plans for the year ahead? "To continue on that trajectory – and double-digit growth."