It's the story of a truly exciting British invention – Amelia Thorpe talks to Kelda BubbleSpa marketing director Paul Ravnbo-West about an innovative luxury shower experience that uses less water too.
As pioneers of high-efficiency Air-Powered showers to the health and leisure sector, Kelda Showers marketing director Paul Ravnbo-West found himself in a unique position in March 2020, thanks to data loggers built into its commercial showers. "I could literally see, on my laptop, the impact of COVID as it was coming in – minute by minute the water being used in the showers at the London Aquatics Centre was going down and down, until finally lockdown came in and the Centre was shut," he says.
Until that day, Kelda had been completely focussed on growing its commercial sector business, since its patented Air-Powered technology – which atomises water into macro droplets which hit the skin with more impact – was first developed by Kelda founder Chris Jackson a decade previously. "We are a small team and, until COVID, we just hadn't had the time to look at a consumer proposition," he continues. "But with the commercial sector frozen, we began to develop a new product."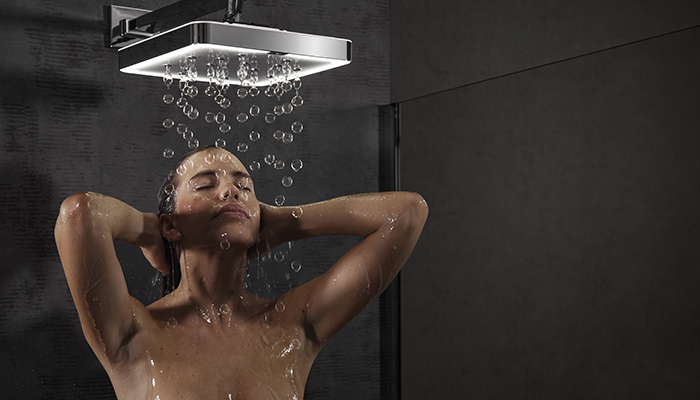 That product, the BubbleSpa shower, is being formally launched at Grand Designs Live at Excel London this month. It delivers large 20mm-diameter droplets, designed to mimic rhythmic finger-tap massage as they softly fall on to the body. "We have taken Air-Powered technology and developed it into a luxury shower experience," explains Ravnbo-West, 44. Each shower features a compact digital fan and intelligent microprocessor that control the delivery of water and air to sixteen HydrO2 nozzles in the overhead shower, designed to produce a cascade of bubbles and what he describes as a "relaxing, therapeutic, sensory experience". BubbleSpa also has an impressively low flow rate: 10l/min compared to many other luxury showers which can run at 15-20l/min. "Our showerhead is unique in that it has both air and water hoses to the showerhead – no-one else has our patented technology," he adds.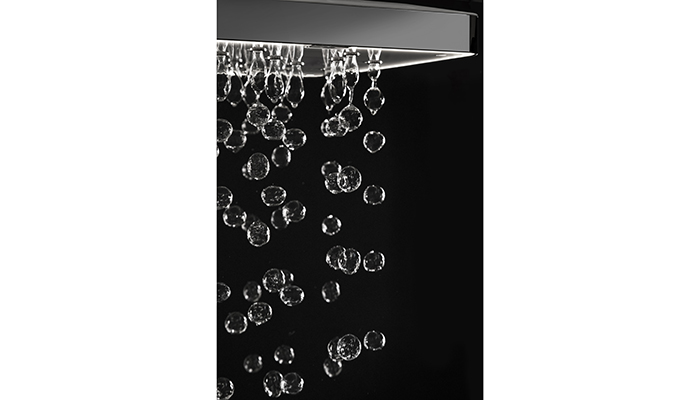 Now – as its key route to market – the company is looking for independent bathroom retailers to sell BubbleSpa, not least because it is vital the product is shown in working displays. "Every time someone sees the bubbles, the reaction has been 'Wow!'," he says. He notes that BubbleSpa's retail prices compare "very favourably" with competitors in the spa shower market (from £899 for the shower head, £1,199 for the concealed set, and £1,499 for the exposed system) and that margins for retailers are "good".
Ex-Bristan Group and Kohler Kitchen & Bathroom Europe CEO Richard White took over as CEO from founder Chris Jackson in 2019, staff now number 14, and the company is owned by a combination of private investors and private equity (Growthdeck and 24Haymarket). "There's a huge amount of potential," says Ravnbo-West. "More and more people are interested in eco-tech, legislation will enforce the need to reduce our water consumption, and there is increased interest in wellbeing products and creating a sanctuary in our bathrooms."