Concrete basin manufacturer Kast is taking concrete bathroom design to the next level with the launch of its first tapware collection, Alto. We catch up with Kast MD Tim Bayes to find out about the new range, and hear how the brand supports its bathroom retailers.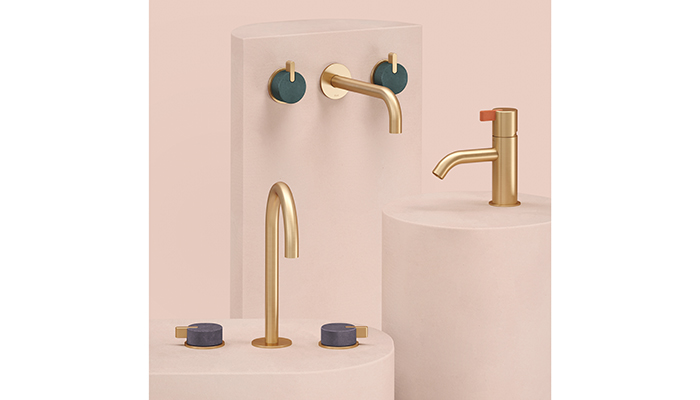 Q: Tell us about the new Alto collection – what does it consist of?
A: The Alto collection includes a three-hole wall-mounted mixer, a three-hole deck-mounted mixer and a monobloc mixer along with a basin waste and bottle trap in matching metal finishes for a co-ordinated appearance. Each set of taps will be available in Brushed Brass, Soft Black, and Soft White metal finishes, with the option to choose any of our 28 concrete colours for the handle elements.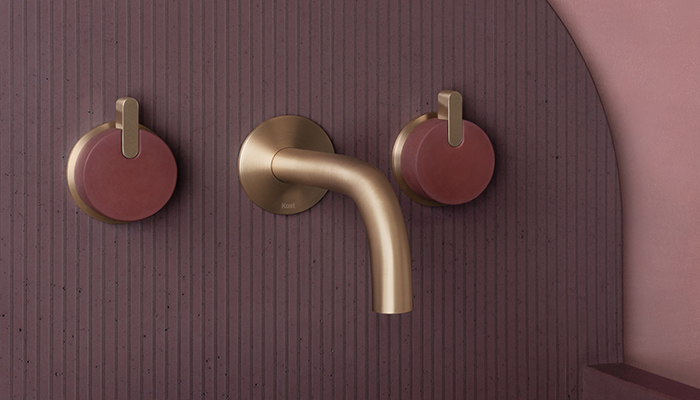 Q: Why have you launched it now – is it in response to any particular trend?
A: As Kast continues to grow worldwide, launching our own collection of tapware was a natural and inevitable progression as we look to embrace complimentary bathroom products that meet the demands of personal expression. The trend for consumers wanting to take more risks with design to showcase their individual style and personality has also been growing for a few years now and our colourful taps will hopefully further encourage this mentality and inspire creativity.
Q: What will it enable designers to achieve with their bathroom projects?
A: The Alto collection broadens the range of options for individualisation and our unique combination of concrete taps and basins will allow even more design possibilities within bathrooms. Designers will be able to choose between contrasting colours to enhance their colour palette or opt for the same colour as our concrete basins for an added sense of material connection and harmony.
Q: What are the practical elements that need to be considered when working with concrete in a bathroom environment from the point of view of both installation and ongoing maintenance?
A: Concrete is an incredibly hardwearing material and works really well in bathroom environments, however, like any natural stone, care should be taken to keep it looking in the best condition. All our concrete products are fully sealed with a one-time specialist sealer before leaving the factory and our unique sealing process provides the most effective protection while maintaining the natural look and feel of concrete. Harsh chemicals and abrasive sponges should be avoided as this can wear away the sealer over time, so we recommend cleaning with a PH neutral cleaner and a soft cloth. As an additional protective barrier, concrete can be waxed regularly as and when required. In terms of installation, some of our concrete basins can be heavy so reinforcement in the supporting wall may be required.
Q: Are the new products available to retailers yet?
A: Not yet - the response from retailers has been really exciting though and we've had some pre-orders for displays already which we hope to get out soon.
Q: Are you looking to grow your retailer network? How many retailers do you currently have?
A: We currently have nearly 200 retailers selling our products worldwide and we hope this network of independent retailers who share our passion for design and high-quality products will continue to grow. We welcome retailers to get in touch to discuss the possibility of selling Kast products.
Q: What support do you offer retailers in terms of product displays and POS material?
A: We offer a generous discount on all product displays and provide sample boxes along with additional marketing materials free of charge. Many of our retailers create their own amazing displays but we're always happy to offer advice in terms of best-selling colours and combinations of products. We can't wait to see what they do with our taps!