RAK Ceramics has unveiled its stunning new Design Hub right in the heart of London's Clerkenwell design district – we catch up with sales & marketing director Ben Bryden to hear about what sets this concept apart.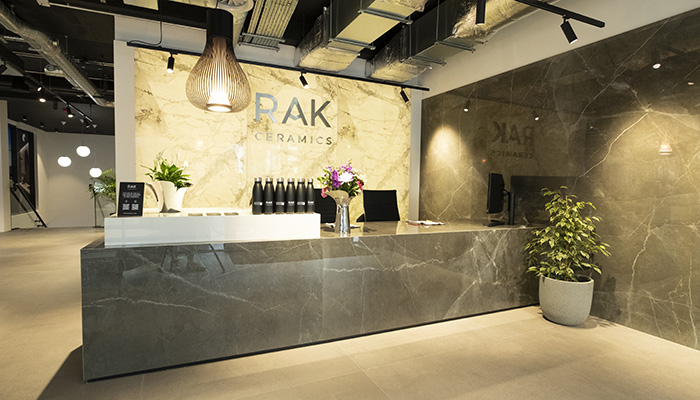 Q: Tell us about the new showroom – why did you choose this location and who is it aimed at?
A: The RAK Ceramics Design Hub is the go-to destination for designers, architects and developers looking to explore the possibilities of choosing RAK Ceramics products for their projects. The location, at 100 St John Street in London is ideally placed for those visiting the capital's design quarter in Clerkenwell, with the Hub being one of the largest venues of its kind in the area, with 7,276sq ft over two floors.
Q: How long did the build process take and did you encounter any obstacles along the way?
A: It took 13 weeks from start to finish. It was fairly straightforward other than around working to a short time frame and logistics, but nothing that put the project off track for our May opening.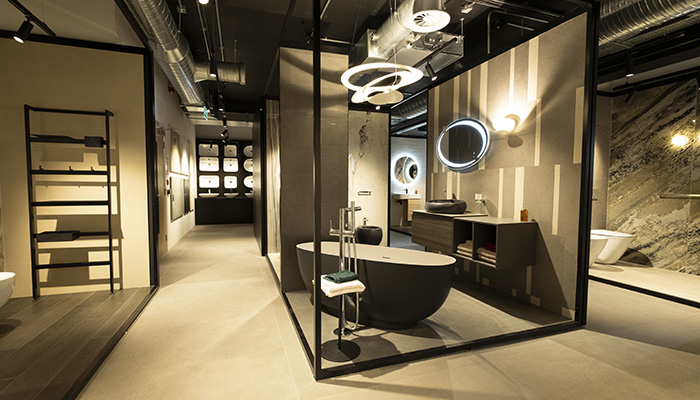 Q: How many displays are there, and are any of them working displays?
A: As well as showcasing RAK Ceramics bathroom ranges, kitchen taps and brassware, the location also offers meeting facilities and a dedicated area showing the brand's extensive range of tiles including mega slabs, which can be used for cladding, tiling, surfacing and decorative pieces in their own right.
Designed to be an interactive and immersive environment to inspire creativity, the Design Hub includes a working kitchen display, working tap display, Virtual Worlds 4D Theatre and a Grab and Go sample area. The Design Hub also features the first UK display of a brand-new collaboration with renowned fashion designer Elie Saab, which will feature a range of edits from the Elie Saab Maison collection.
Q: How did you decide on the styles of the displays and which products to showcase?
A: It was important to showcase a range of products from the various categories, to demonstrate how RAK Ceramics should be thought of as a one-stop solution for bathrooms, kitchens and surfaces. Having working displays is an important element, providing an immersive space for visitors to get hands-on with our products and using the space to showcase the latest innovations and design collaborations was an easy decision.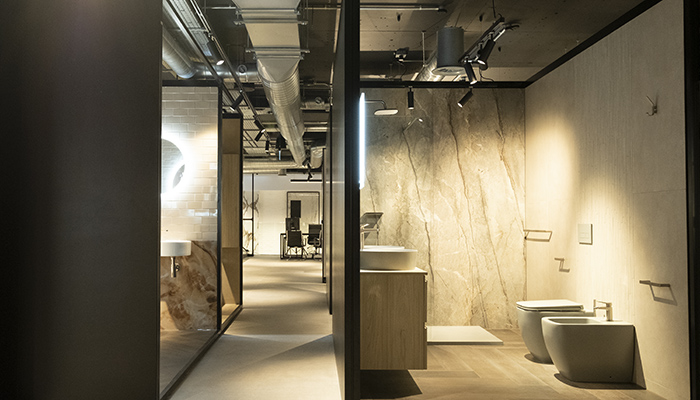 Q: How are you planning to engage with potential customers in the area?
A: The Design Hub offers meeting facilities, with designers, architects and developers encouraged to make use of the space and seek inspiration from the displays. There will also be a regular series of events, seminars and talks relevant to the industry, starting with Design Insights from several of the renowned designers RAK Ceramics has collaborated with recently, including Patrick Nourget, Giuseppe Maurizio Scutellà and Federico Sandro.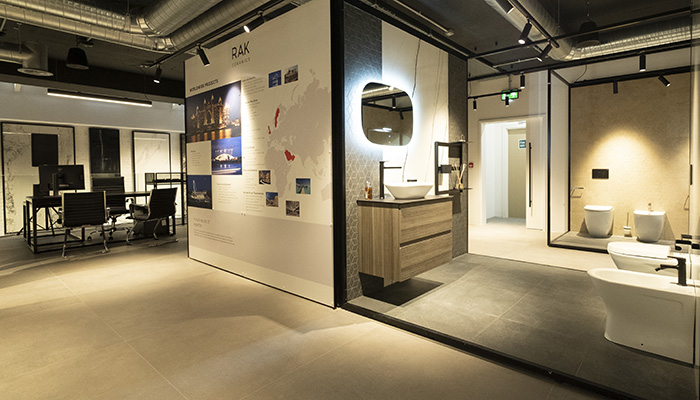 Q: What is so different about the Design Hub?
A: Rather than a showroom, this is a Design Hub – a destination for those designing bathrooms, kitchens and other interior spaces to come together, to be inspired and to explore the possibilities of including RAK Ceramics products in their projects. It gives designers a unique opportunity to explore the possibilities of choosing RAK Ceramics in an immersive, interactive environment that inspires creativity. There really is nowhere quite like it!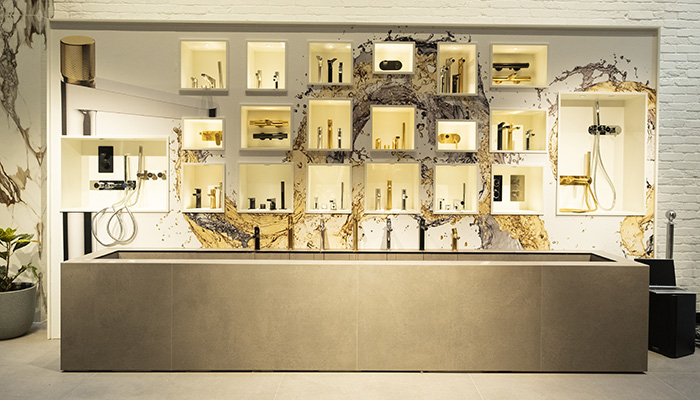 Q: In your view, what sets RAK Ceramics apart?
A: Perhaps our biggest point of difference is that RAK Ceramics provides a full interiors solution from sanitaryware, brassware, furniture, mirrors and wall, floor and outdoor tiles. This means there are solutions available for both the top end luxury market and the more everyday functional needs of large volume orders. This makes RAK Ceramics a one-stop shop for everything in the bathroom.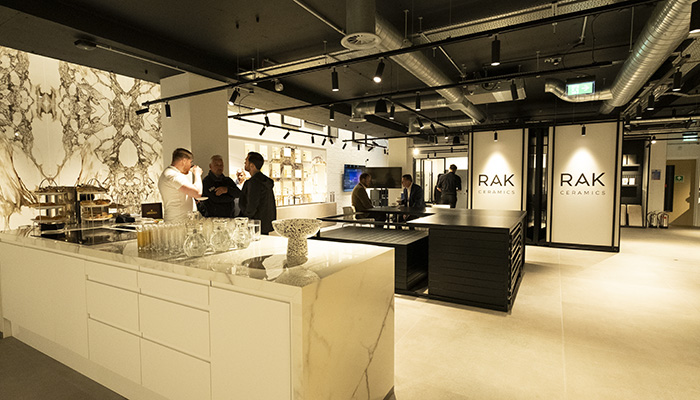 As an innovator within the bathroom industry, helping shape new trends and ideas rather than simply responding to them, RAK Ceramics is able to offer a complete bathroom solution for any project. By keeping abreast of trends and predictions of what might be coming next for the bathroom, we can react quickly with product solutions that fulfil a need with designers. This is supported by a unique supply chain, with full UK warehousing.