Award-winning bespoke kitchen specialist Roundhouse has opened a beautiful new showroom in the heart of Cambridge. Here Allison Lynch, head showroom designer, reveals how she and Roundhouse MD Craig Matson set about devising the perfect display space to showcase the company's Design and Studio collections.
Q: Why did you choose this location for your new showroom?
A: Our MD Craig asked me to research prime locations in Cambridge to potentially lease. I knew of kitchen companies located on the main road into Cambridge city centre and some on the outskirts of town, but realised that there were none in the city centre. When I came across this spot I contacted the estate agent immediately. It was an old music shop that had downsized and part of the premises had become available to lease. It was my first building to view, but as soon as I saw it I knew it was the one!
Q: How long did the build process take and did you encounter any obstacles along the way?
A: It took a long time. We began the planning process by requesting permission from the owner of the building to lease the premises. We then needed permission to turn it into a kitchen showroom, and finally to authorise the structural work involved to create the floor space we needed. We commenced work by knocking walls down, and also pulled up the original parquet, sent it to the factory to be cleaned and primed for relaying. Reclaiming the original floor took some time, but we felt it was worth it. We spent a few months on the flooring alone as it took a few attempts to get it level – we had to pour concrete across one section in order to make it level with the parquet. Then the structural work as well as plumbing and electrics began. It took approximately a year to complete the planning, refurbishment, and installation of the displays – and another year for our Wolf Range cooker to arrive from the States!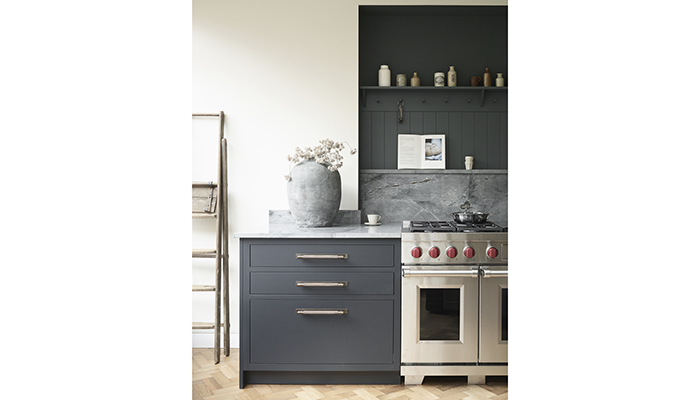 Q: How many displays are there and how did you zone the space?
A: There are 12 displays; the Studio collection is located at the back of the showroom, while the remainder of the space is allocated to the Design collection. We used the structural walls as part of the displays wherever possible.
Q: How did you decide on the styles of the displays and which products to showcase?
A: Myself and Craig designed the layout based on what we wanted to showcase. Having successfully designed the Fulham showroom, we knew that we needed to include key cabinets such as the Nightingale cabinet – we have made ours 1200mm wide while the other showrooms have 900mm wide examples. We also have examples of the Brompton cabinet, a drinks bar with pocket doors, a desk hidden behind a pocket door, and a tall sliding door unit. As a designer in Wigmore street, I had become familiar with the styles and finishes that people liked to see such as the use of metal (we chose copper for Cambridge while the other showrooms have brass), the painted Shaker combined with contemporary Shaker style, and a variety of work surfaces that tended to be popular. Showing off our new Studio Collection was also important; we wanted the Studio display to be large enough for customers to get a sense of the differences between the Design and Studio Collections.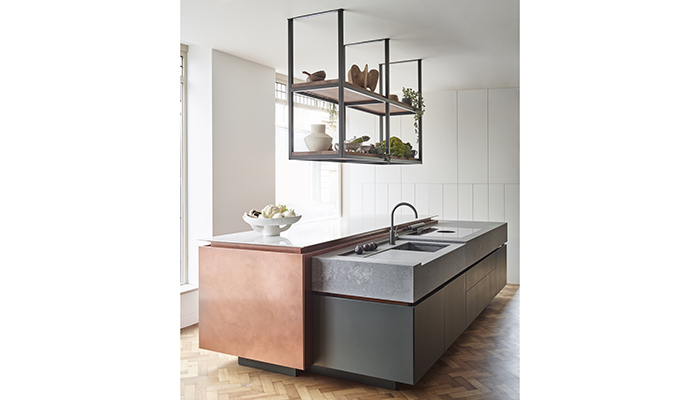 Q: Are there any working displays?
A: Yes – we installed working displays because we often hold showroom events which involve chef demonstrations on the appliances. We also use them as a staff kitchenette. We have a working Studio kitchen, as well as a functional Gaggenau range, BORA Pure X hob, and a 360 recirculating Westin ceiling hood.
Q: How are you planning to engage with potential customers in your area?
A: We plan to do events that have worked well in our other showrooms. We often invite architects and interior designers to intimate group events, such as a breakfast. We serve pastries and coffee, talk them through what we do, and give them a chance to ask questions that they might have. We plan to host a chef's night with cooking demos, wine tasting and Q&As in collaboration with appliance companies later this year. Our marketing team make sure that there is always an event in the calendar!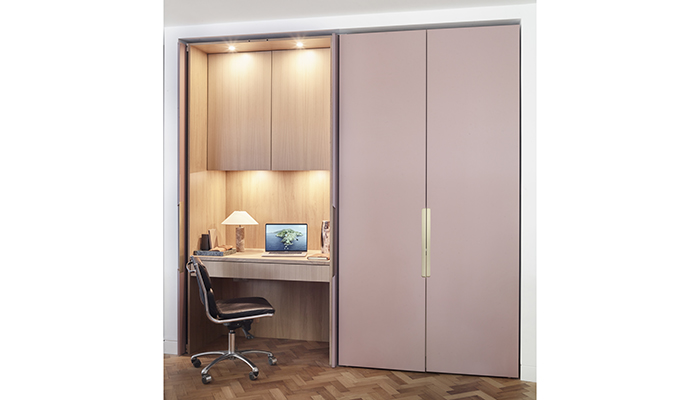 Q: Is the way showrooms are designed changing to meet new consumer needs?
A: A showroom design should reflect the lifestyle that your customer aspires to. When visiting a showroom, they want to feel relaxed, welcomed and inspired. To achieve this we incorporated a mix of textures, materials, and creative ideas for the customer to consider. The displays should not only show the quality, but also the type of designs that modern day living requires such as storage solutions, advanced tech in appliances, and on trend colours and materials.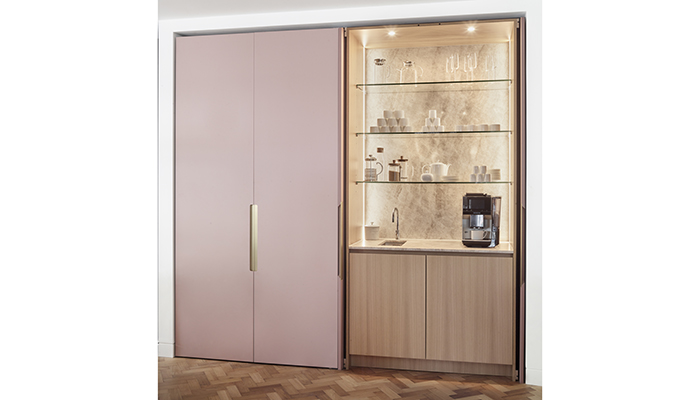 Q: Is there anything different about this showroom compared to other kitchen showrooms?
A: Our showroom is the only kitchen showroom in the heart of Cambridge city, and we have a very large floor space with a huge range of styles and finishes on display. We are one of few companies offering high-quality bespoke kitchens and furniture designed and made in Britain. Our expertise allows us to be forward-thinking, to progress as this market does, and to be daring enough to try new materials and mix styles.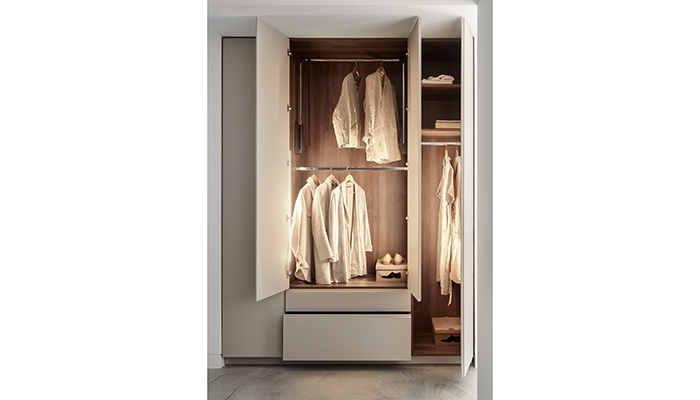 Q: In your view, what sets Roundhouse apart?
A: All of the above! Our staff are a major reason why people buy Roundhouse kitchens. We are passionate about design and genuinely care about each customer's needs. We want them to be as excited as we are about creating their kitchen. We understand that it can be a long process so we try to give our customers guidance based on our experience in completing projects of all scales. People buy from us because they realise from their very first visit to the showroom that we are different. We offer an amazing product built to a very high standard and we have the support of a comprehensive team, all committed to achieving the ultimate goal – for every custom to be happy with their kitchen.