As Simeon Gabriel settles into his new role as MD of Hettich UK, he talks to Nicola Hanley about his plans for growing the business and strengthening customer relationships.
It's been just a matter of weeks since Simeon Gabriel took the helm at furniture fittings manufacturer Hettich UK, replacing former MD Tim Leedham, who retired earlier this year. "It's very early days at the moment," says Gabriel. "I'm getting to know the team and getting to see what we do really well and what can be improved. But the good news is we're starting from a position of strength. We've got a great team and some great customers that we've worked with for a long period of time."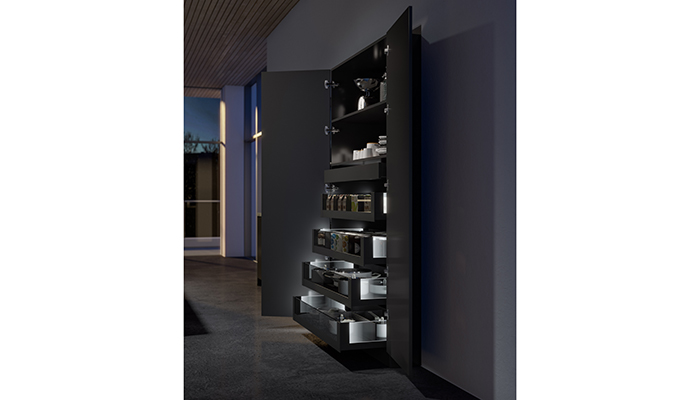 Previously managing director at filter specialist Doulton Drinking Water, Gabriel has 17 years of international kitchen industry experience. So what was it that attracted him to Hettich UK? "It was clear from the outset that with Hettich, I was going to be working with a company that has a very good standing within the market. Its brand is associated with reliability, trust, really high-quality engineering and also an ethos of sustainability, which is important to me personally."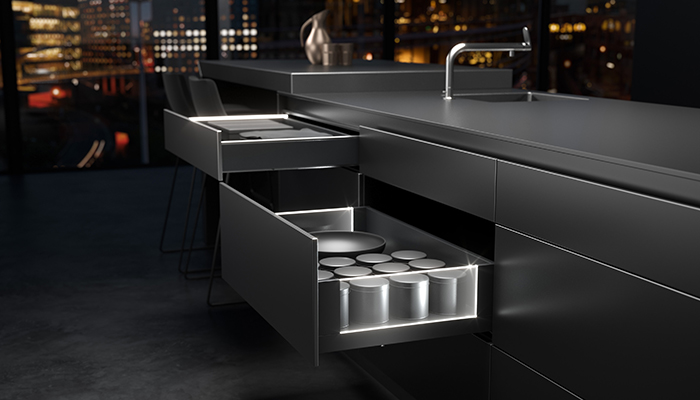 Another element that sets Hettich apart, explains Gabriel, is its innovation. "We produce superb products that really add additional fascination. Those things that inspire people to be more creative." One such product, he says, is the Hettich AvanTech You drawer system with integrated lighting which won the 2021 Interzum Award in the 'High Product Quality' category for outstanding design merit. "I think when you have somebody like that behind you, you can create more ideas and solutions to end-user problems. Collaboration is exactly how we approach things and I think despite the fact we're a big business, people see that we haven't lost that personal touch. We look to form partnerships that last not just for a few orders but for decades."
In 2021, the family-owned German manufacturer generated global sales of around €1.35bn, which was a 26% rise on the previous year, with 74% of business done abroad. Business in the UK, says Gabriel, is also doing very well with sales hitting £21.5m last year. "It has been growing and we've got some pretty ambitious plans regarding what we want to do within the UK market and we're confident that we're going to be able to deliver on them."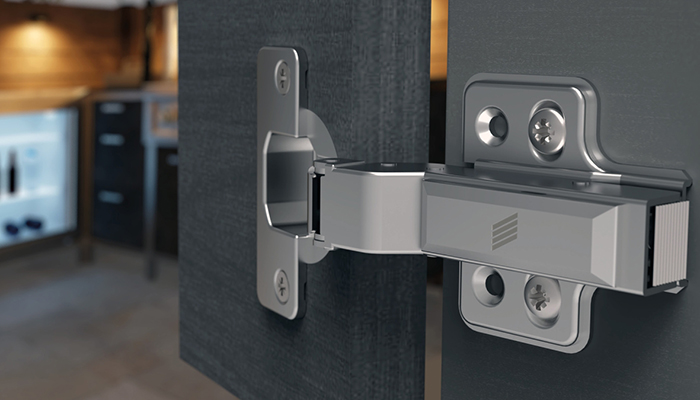 The UK market, says Gabriel, is central to the Hettich Group's general operation. "It's interesting how innovative as a nation the UK is and how what we develop in the UK often influences the wider picture. We probably punch above our weight when it comes to home design and so what we do here influences what happens elsewhere in the world and it's definitely an important market."
Although not immune to the many current global challenges, Gabriel says Hettich UK has been affected less than many and he remains cautiously optimistic about the future. "Obviously, you can't be complacent. All the challenges are putting pressure on a lot of businesses," he continues.
Prior to him joining, the pandemic forced Hettich UK to pull out of exhibiting at KBB Birmingham, where the brand usually takes a prominent stand. "It wasn't a statement that we're not going to attend or support the KBB show, which I know has been very important to us in the past. I would anticipate that we'll continue to be involved in some way, shape or form in the future," says Gabriel.
"Like most businesses we've had to adapt the way we communicate both internally and externally and actually it's been positive in many ways. We're looking more at digital communication and how we can leverage that to our advantage. At the same time, I would say there is no substitute to face-to-face meetings. But we're much more savvy now with how we can use digital communication more effectively."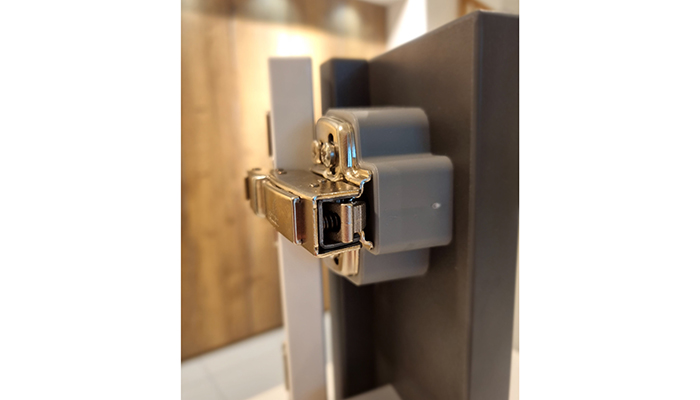 So what's next for Hettich in the UK? "There were existing plans in place but now I'm working on my vision of where we go in the next 3-5 years and what we need to do to be really successful," says Gabriel. "We're concentrating on how we work even more closely with our customers to serve the needs of their customers. So we're going to be concentrating a lot on customer relationships and customer service and working to make the good great. If you get those things right, commercial success rides on the back of that."