KBB design studio Your Space Living, near Cardiff, offers a full project management service and now charges for designing off plan. Co-owner Jo Buckerfield tells Tim Wallace why she believes the time has come for others to take the same approach.
Q: How much pressure are you under from architects and interior designers?
A: There is no pressure. Each role is different and together we can be a great team. Where I do get frustrated is in their fee structure, which isn't implemented by the majority of kitchen retailers. I've been involved in multiple projects where I've needed to make significant changes to the architect's plans. In the past, I did this on the proviso that I would be paid for my work through the furniture mark up. In other words, until the kitchen furniture is purchased, I was working for free. This is the antithesis of the payment structure of interior designers and architects. You can imagine the frustration I felt when, on the odd occasion, a client decided to take my design ideas elsewhere, without any compensation.
That's why I'm an advocate for design fees to be more readily accepted by the KBB industry. I realise I'm in a minority but more professionals are warming to the idea.
It's also frustrating to see kitchen retailers who claim to offer a 'design service' when, in reality, they are operating a sales process. I'd like to see more design graduates working in kitchen retail. That will depend on the willingness of their employer to allow them to design without the need to hit arbitrary sales targets.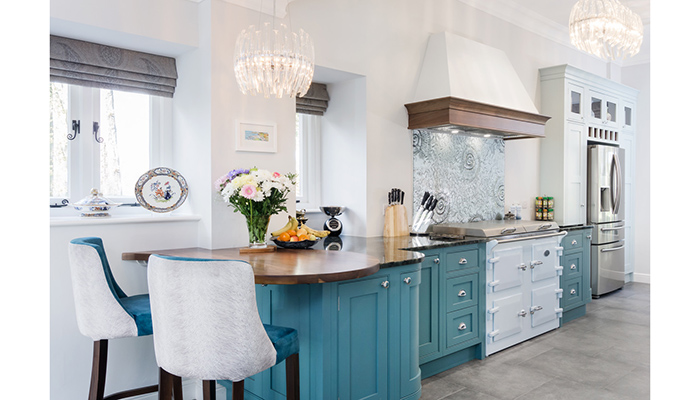 Q: So how's business?
A: Good but extremely challenging. The scope of projects we've undertaken over the last two years has increased massively. In the past, I became frustrated with the 'dry fit' process and moved into full project management. I see myself as more of a service business than a sales retailer. I regularly commit the cardinal sin of turning work away. Times have changed and most of my clients need serious structural changes to their homes. I became tired of being the last person into a kitchen extension project, leaving me to 'make it work' for the client.
I'm sure many business professionals would tell me to expand, take on more staff and widen my pool of tradespeople but I won't risk my clients with people I don't trust implicitly.
If we entered a quiet period in 2023, I'd ride the wave and, to be honest, I'd welcome a bit of a rest.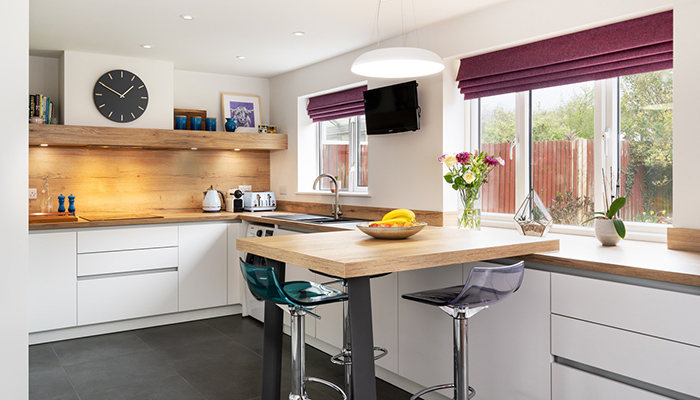 Q: What are the biggest recent changes you've made to the business?
A: When Covid hit, my 'appointment only' policy was already in full effect. The big change was taking on an additional designer, Ceri Billington, a year ago. She has a degree in interior design, experience, the ability to learn and the patience of a saint. She's made a huge difference.
Q: How have you coped with the product delays?
A: We are sidelined to some extent. I believe many larger retailers stockpiled popular brands and models at the start of the lockdown. This isn't happening so much now, but it has been compounded by additional supply chain issues.
When it's been impossible for me to get a specific item through my own supplier, I've been forced to buy online. This led to an increase in my sale price or a compensation request from my own supplier. My only advice to others is get a decision from your client as soon as possible and place your order long in advance of the project start date. Having said that, I'm still waiting on appliances that were ordered six or more months ago. It's an unacceptable situation that will cost money and reputation.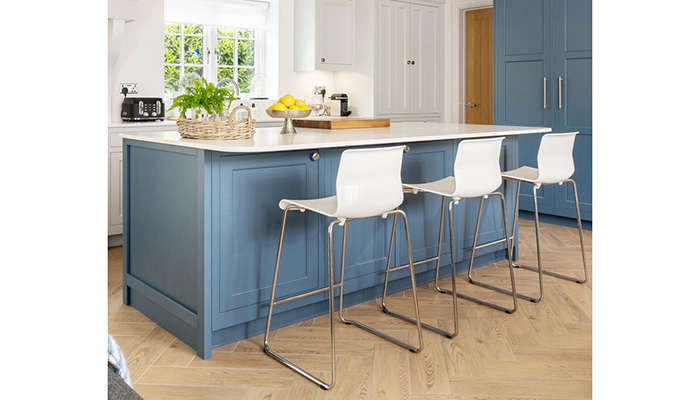 Q: How much are rising costs affecting your business?
A: It's a significant concern and I do think we will see a slowdown in the coming months. My furniture suppliers have raised prices multiple times over the last 12 months and, unfortunately, I've had to pass that increase on to my clients. We are close to a situation where jobs will be cancelled or delayed.
The one reservation I have is that house prices and their perceived value continues to rise. That means, for some people, their investment in the home will continue.