As fridge-freezers continue to get smarter and greener, Nicola Hanley looks at the features most in demand with consumers keen to reduce food waste and cut energy consumption.
For some time now, consumers have been striving to reduce food waste and this has never been as important as it is today. It's no surprise then that food preservation technologies that help produce stay fresher for longer continue to top many consumer wishlists. "People are looking for features that help food last longer, thereby reducing waste," says Valerie Posner, BSH's business unit head, refrigeration.
With many of us increasingly prioritising hygiene in our homes following the pandemic, fridge-freezers with programmes that can reduce bacteria, while helping to keep food fresher, are becoming more attractive to consumers, too.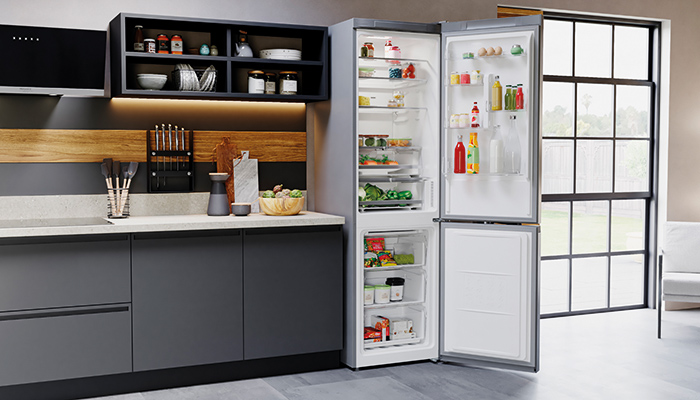 Bigger, it seems, is definitely better when it comes to fridge-freezers as clients look to shop less frequently while stocking up on more produce. "COVID-19 has meant that larger appliances have become popular because people started buying food in greater quantities," continues BSH's Valerie Posner. For other consumers, flexibility is the name of the game and having the option to easily swap fridge and freezer space is incredibly valuable.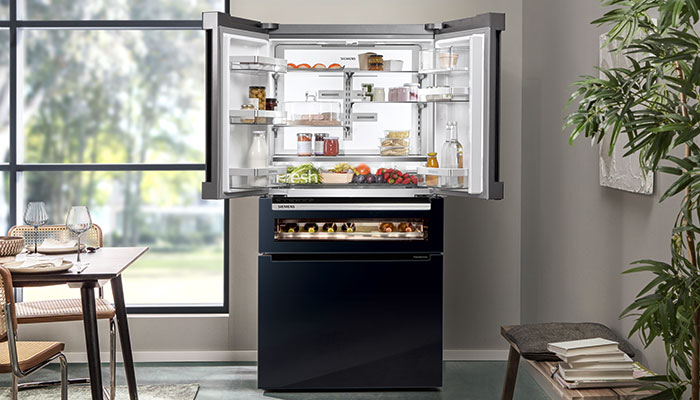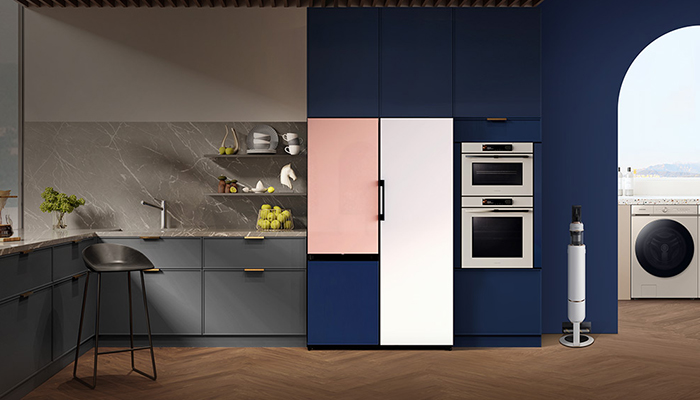 Jo Jackson, product manager at Fisher & Paykel, agrees that size really does matter. "Capacity is a key factor for many consumers as they will consider the times they use their fridge-freezers most, such as Christmas and when entertaining. American-style fridge-freezers continue to be a popular style as their design allows homeowners to clearly see what's available in their fridge with the wide-open doors."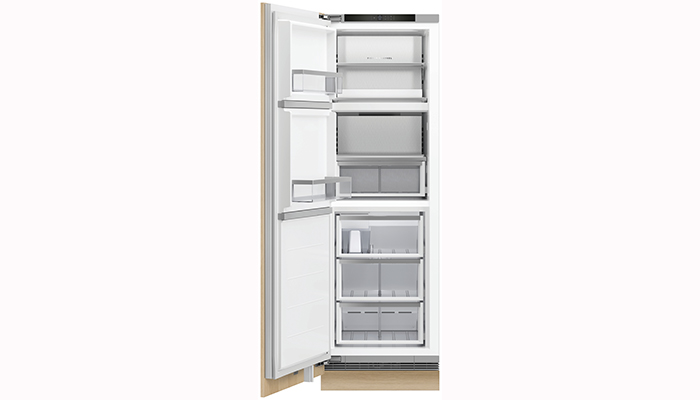 Spending more time at home over the last couple of years has altered the way we interact with appliances such as fridge-freezers and made consumers demand even more from them. "The pandemic has undoubtedly affected the way in which we live and work. This shift showed us that the noise output from compressors needed to be significantly reduced," says Hugo Prado, UK senior marketing manager at Liebherr. "From this we introduced a new freestanding range that is quieter. Liebherr now has the largest range of QuietMark certified appliances on the market, which is a significant milestone for the company."
More and more appliance manufacturers are also reporting that connectivity has become increasingly relevant to the cooling market, too. "The one question Gaggenau is regularly asked about its fridge-freezers is: 'Does it have connectivity?'" says Simon Plumbridge, category manager at Gaggenau. "The reason why it's a popular question, more so than hobs, for example, is that it is easy for people to relate to the real-world benefits of a connected fridge-freezer."
Connected cooling appliances add value and make consumers' lives easier, says Sian Bailey, refrigeration at Miele GB. "It's great to get alerts if the door has been left open, or be able to turn on the super cool feature before you return from the big shop for quick cool down of groceries. This will help food last longer which ultimately reduces waste."
Soaring energy prices have also made people more aware of sustainability. "Historically, consumers of premium appliances have been looking for elements that fit around their lifestyle before sustainability enters the hierarchy. At least that was the case until very recently," says Fisher & Paykel's Jo Jackson. "This time last year, saving money on energy bills through sustainable practices might not have been the priority that it is today. But now it is unquestionably on everyone's minds."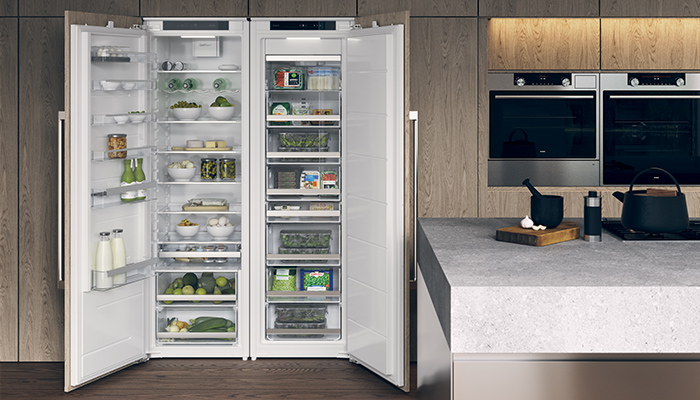 Liebherr's Hugo Prado agrees. "Sustainability and energy efficiency remain top of the agenda with consumers. They are factoring in the long-term financial savings, but also the environmental impact and how choosing the right appliance can help towards a greener future. With energy efficiency and sustainability driving the market, the refrigeration industry is seeing the development of most of the components from a fridge being made from recyclable materials, that can further be recycled at the end of its life. The importance for our industry to not only drive technology but participate in a circular economy is paramount."