Vitreous enamel specialist Vlaze is turning up the heat – creative director Ced Wells explains to Amelia Thorpe the potential for the company's new outdoor modular kitchen offer.
Well known for its enamel signs for the London Underground and its Charnwood wood burning stoves, British engineering company A.J. Wells & Sons hides another light under its company bushel: vitreous enamel panel specialist, Vlaze. The brand produces heat shields, hearth plates and bespoke surfaces for projects, counting Tom Dixon as a longstanding client. Now Vlaze has launched the Adapt collection of modular outdoor kitchen units with – you've guessed it – a vitreous enamel finish, applied to a stainless steel carcase.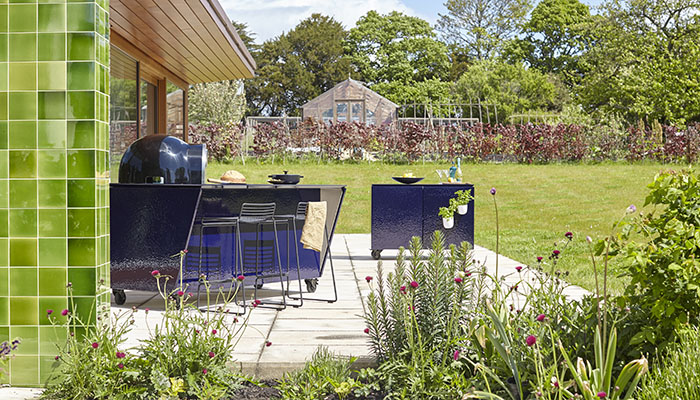 "Vitreous enamel is an amazing product," says creative director Ced Wells, 45, grandson of Alfred John Wells who founded the family business on the Isle of Wight in 1972. "It is weather resistant, heatproof, non-porous, stain resistant, doesn't fade, super-hygienic and has a lovely feel, making it well suited for outdoor kitchens," he says. The surface is created by fusing powdered glass to steel at temperatures in excess of 800°C, and the range is made to order at A.J. Wells' factory, still on the Isle of Wight (as part of an operation that employs 15 members of the family). While there are a couple of other enamelling plants in the UK, Wells says they concentrate on other areas of manufacturing. "No-one else is making anything like this," he says.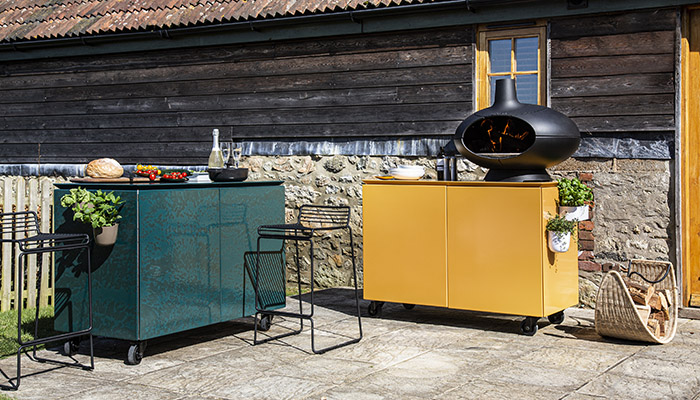 The range includes 120cm and 240cm-wide units and an 180cm-wide island with overhang for bar stools, available in 5 colours – all glossy, but including stippled and quilted finishes, and built on castors for wheeling into position. The units are designed to be compatible with a number of grills and barbecues by Big Green Egg and BeefEater and outdoor fridges by Blastcool. "You can have a small drinks unit for your balcony or go for the full monty – a complete set of units to make a full kitchen on the terrace by the pool," says Ced. Retail prices start from about £3,000, rising to around £25,000 for a complete kitchen including appliances.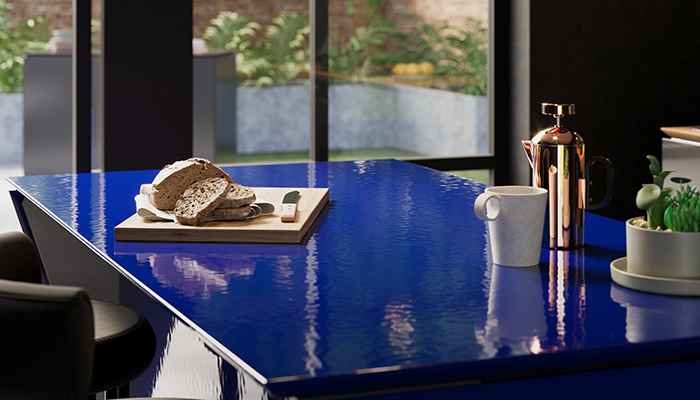 Introduced in response to the growing interest in outdoor kitchens, generally attributed to more people spending time at home and in their gardens during the pandemic – and to the fact that our summers are getting warmer, Wells believes there are other reasons contributing to the potential for sales. "You could wheel the units from the inside to the outside on a warm day – making the whole living space dynamic," he says. "Also, millennials are moving around more, so, while the fitted kitchen has its place, the idea of beautiful, repairable kitchen furniture that you can take with you when you move is strong."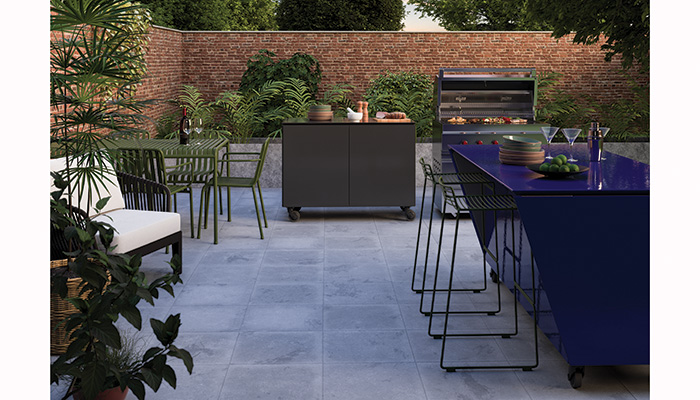 Currently sales are largely achieved through landscape architects and designers, and through Vlaze's online platform, but Wells says he would welcome approaches from kitchen retailers looking for an outdoor offer. "Definitely, we'd be keen to talk to those interested in building a relationship with us," he says.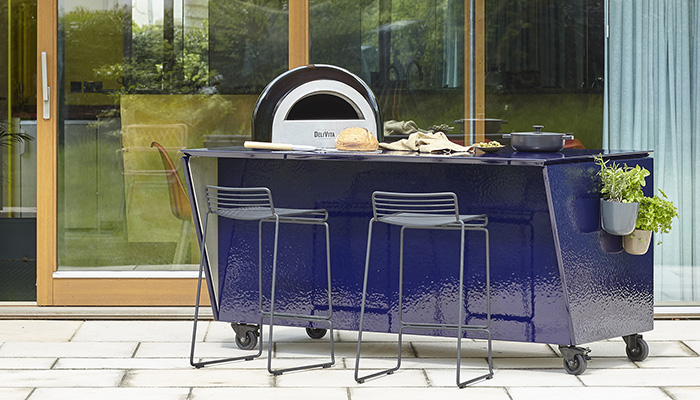 Next in the Adapt range comes an outdoor dining table, with the potential for new variants of the units with more appliance brands as partners, and possibly including technology for music and speakers. "Exciting times," he says.