Wall covering specialist Optidek has burst onto the scene with a fresh brand identity and an array of products that are perfect for the K & B market. Sales director Anthony Barker tells us how the company is establishing itself, what it can offer retailers, and which new products to look out for next.
Q: Tell us about Optidek – what sets it apart from other wall covering specialists?
A: Optidek, formerly Opticolour, was established in 2002 and is now co-owned by MD, Paul Robertson and me, as sales director. Our name change reflects the development of our offer, and it also sets us apart from other traditional glass splashback suppliers. We intend to be the most fashion-forward wall covering specialist in the marketplace, with the largest portfolio of beautiful and different products. As part of our expansion, we have formed a collaboration with Cosentino to fabricate and install 4mm Dekton Slim wall cladding. We still feature a core product range of 6mm coloured, antique and mirrored glass and we have an exclusive partnership with Red Dog Glass Design, run by abstract artist Sally Coulden, where we make and install her bespoke art glass splashbacks and panels.
Our factory is based on the outskirts of Bath and our client-base has always been premium kitchen and bathroom studios, architects and interior designers across London and the South. Part of my remit is to expand our presence further North to be a truly national-based business.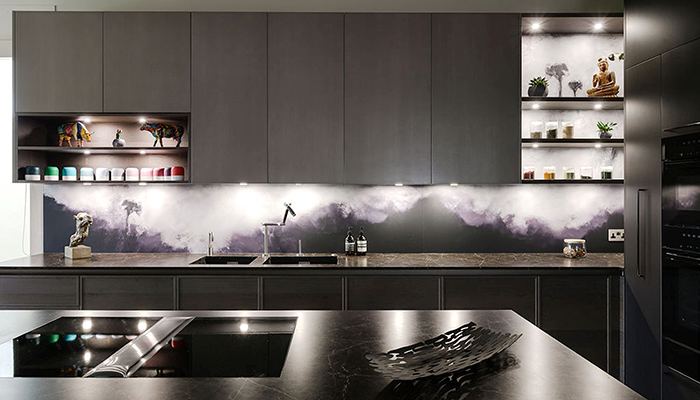 Q: How do Optidek products respond to current trends?
A: We continually monitor trends in the residential and commercial sectors and we work closely with kitchen, bathroom and interior designers, listening to their requirements and those of their clients.
Post-pandemic, hygiene has become a major factor in consumer and commercial buying decisions. In my former role as a kitchen and bathroom designer, I was already aware that many clients were eschewing tiles for large-format wall panels in bathrooms and walk-in shower rooms. This is because wall cladding, whether glass or quartz composite, requires less grout. Grout is porous, it can attract mould, it can stain and it becomes difficult to clean over time. Using 4mm Dekton Slim, it is non-porous, easy to clean and maintain, and there are no grout lines. This is definitely the direction that designers are taking.
Because Dekton Slim is lightweight and only 4mm thickness, it is now possible to easily cover cabinetry door, drawer fronts, the splashback, the breakfast bar and even the dining table in the same material. This enables designers to create a kitchen with a truly uniform and stylish aesthetic, and this look is already becoming a design trend.
Q: What advantages does Optidek offer kitchen and bathroom designers and retailers?
A: The one thing we all learn fast in the industry is that no wall is ever completely flat and no floor is completely even. For that reason, Optidek offers a full measurement, survey and installation service to KBB retailers and we have the expertise to ensure absolute accuracy and the ability work within given timeframes. This is particularly important when installing large sheets of glass, where there is no room for inaccuracies.
The advantage of 4mm Dekton Slim is its weight. Compared to average 10mm wall panels made from marble and other stone materials, which may also require special sealants, it is very lightweight and easy to transport, which is handy to know, especially when designing kitchens and bathrooms in flats and apartments.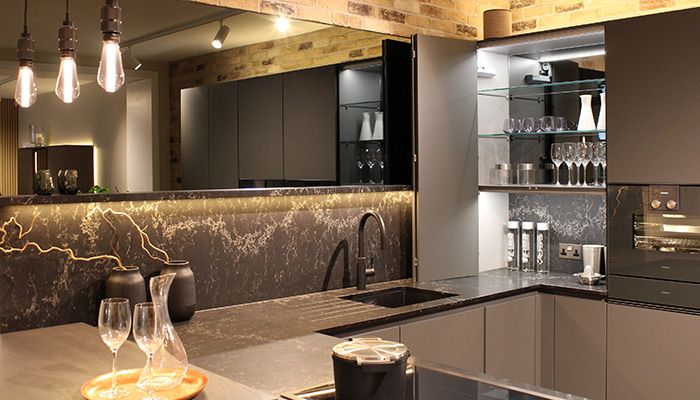 Q: What are the plus points for homeowners?
A: The big selling point for 4mm Dekton Slim is its price compared to the cost of tiles, grout, and the hours taken to tile a space. It generally balances out, or can be even more cost-effective to install. Unlike stone panels, it does not require sealants plus it is also easy to maintain and hygienic, which are additional benefits for homeowners.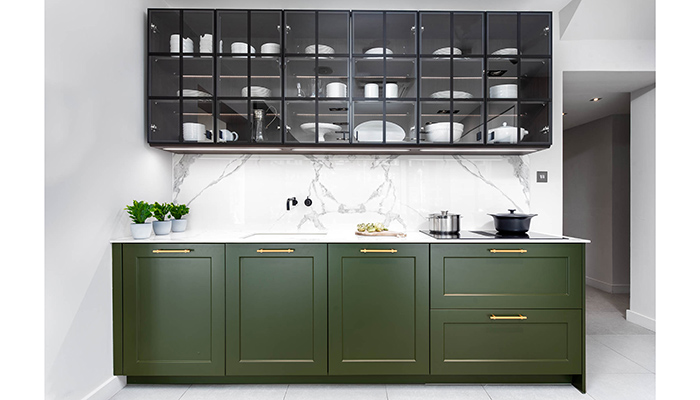 Q: What support does the company offer retailers?
A: As a business, Optidek is the only wall covering supplier to have a sales team with dedicated regional KBB specialist account managers, together with an architectural and commercial B2B account manager. We offer generous display deals, we supply sales information for every range, and we provide training and ongoing support to our KBB retail and B2B partners.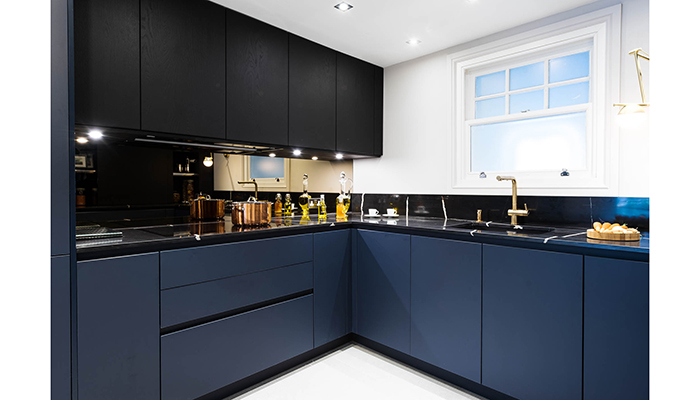 Q: What's next for Optidek? Are there any exciting launches to look out for?
A: We have launched our new and exclusive Artisan Range – a selection of finely tuned, beautifully created Italian glass designs in stunning shimmering gold, silver and pearl textured finishes. All are toughened as standard enabling each to have infinite application possibilities. It is already on display at Poggenpohl, Chelsea and will be showcased at Poggenpohl, St Albans and Colour House Interiors, Croydon later this month.