Paul Jenkinson, MD of LochAnna Kitchens, tells Amelia Thorpe how the company's offering is aimed at meeting the needs of independent retailers, and ticks all the boxes in terms of choice, innovation, colour, design, quality and value.
There can be little doubt that MD of LochAnna Kitchens Paul Jenkinson, 54, knows the industry inside out. "I've spent all my working life – directly or indirectly – in kitchens, starting at MFI when I was 18," he says. And today he says he uses that experience to develop a strategy for his business which supplies kitchens to the independent retail market. "We focus on design and in solving a problem for retailers – by giving them aspirational product which helps them to attract customers to their showrooms," he says.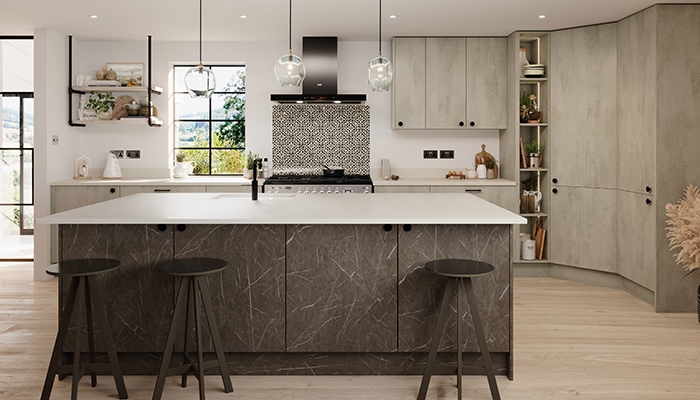 From 2005, Jenkinson was MD of Mark Two Distributors, until its closure almost a decade later when its major customer, Tesco, pulled its kitchen and bathroom offer to concentrate on core grocery retail activities. Then, in 2014, Jenkinson set up Faith Furniture Company with his wife, Debbie Jenkinson, and they remain the major shareholders. "We operate in the good and better sectors of the industry," he explains. EVO is its 'good' offer, focused on trade customers with 6 doors and 17 colours, while LochAnna fills its 'better' slot – with 19 doors in 396 options. "Choice, innovation, colour, design, quality and value – LochAnna is designed around the needs of independent retailers," he notes.
Cabinets are made by leading manufacturer Woodland in Northern Ireland, while doors come from manufacturers in Italy and Northern Ireland, to be assembled and consolidated in two Faith production sites in Bolton, Lancashire, while a third Bolton site is home to a new 4,500sq ft trade showroom, officially opened in May.
And why should a retailer consider LochAnna as a supplier? "We have lots of opportunities in towns and cities in the UK where there would be no LochAnna dealer – exclusivity is massive for retailers in terms of protecting their margins," says Jenkinson. There are currently some 120-150 account holders, of which 50 are 'key'. "Our objective this year is to grow by 20 key dealers, by maturing existing dealers and bringing in new partners, with a plan to reach 130 to 140 key dealers over the next 3 years," he explains.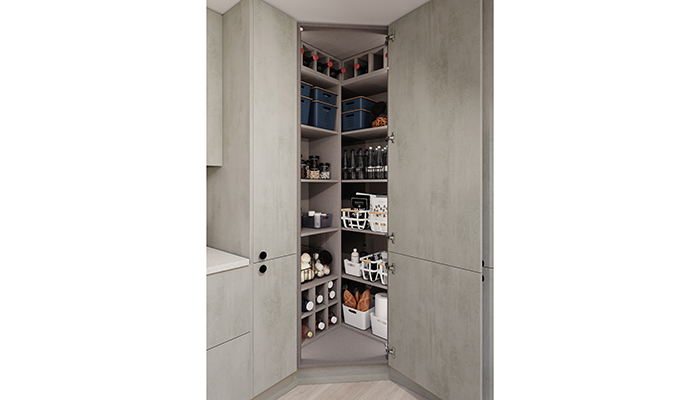 "The other big thing we major on is unusual and innovative products, designed to get consumers talking," he continues. "We are obsessive about understanding the market, finding out what consumers want and trying to do something different without it coming with a huge price tag." Examples include the new range of sustainable kitchens, Eterna, with doors made from 100% recycled materials and handles from plastic recovered from the ocean. He also points to the Lifestyle Storage collection, designed to accommodate everything from the Dyson to dog food. "The emphasis forever has been on the door décor, but increasingly when we walk people around our showroom, they open the doors and are so impressed by the internal storage," he notes. "These are design features that tend to be the preserve of the upmarket brands with £50,000 and £60,000 kitchens – we have great fun looking at those products and working out how we can bring those features to the affordable end of the market," he says.
Annual turnover was £10million last year. "It will probably fall back slightly to around £9.5million this year," says Jenkinson. He attributes this to the decision to rationalise some of the EVO customer base to focus on and prioritise LochAnna, and to the changing market conditions. "The home improvement boom of late 2020 into 2021 has softened for sure," he says. "We're getting back to more of a pre-pandemic normality."