Kitchen specialist and family-run business The Wood Works has a total of three showrooms in Ascot, Mill Hill and Letchworth – here director Josh Delane reveals his thoughts on the best supplier/retailer relationships, successful showroom design and emerging trends that are coming through.
Q: Tell us about the displays in your showroom – how have they been devised to showcase the company's offering to consumers, and what were your key considerations when selecting what to display?
A: Our founder and managing director Richard Delane (my dad) designs all of our showrooms with the heart of the design problem being what the local market dictates. Ascot is an incredible area – very affluent, with lots of large properties but styles that generally lean more traditional, so for example, we knew a show-stopping traditional kitchen was an absolute must. We plan each display through the appliance brand we are showcasing (so in the example of the traditional display it was Sub-Zero & Wolf) with appliances being set sizes. We then work it back to what will give maximum impact with the remaining space. We then try to make sure we're showing as many fittings as we can, so things like larders, bins, corner carousels, wirework pull-outs etc across the displays, because it's very hard to sell these from a picture – you really need to be able to show these.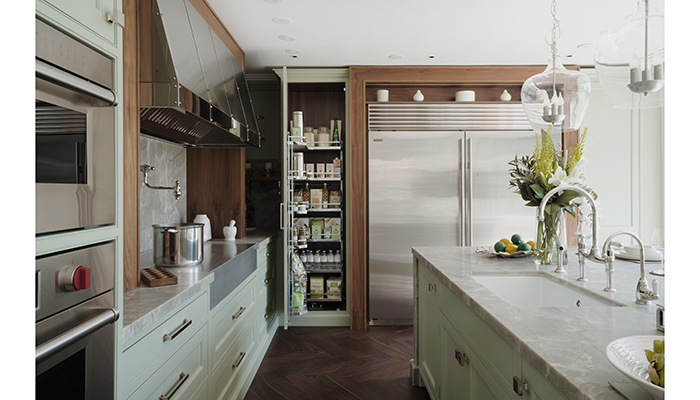 Q: As a kitchen company known for its bespoke offering, is there anything different that you require from your suppliers?
A: For us, a lot of what it comes down to is service. Westin, for example, are always on-hand to turn around quotes for bespoke pieces within a few working days, and their technical team help us figure out problems like runs of ducting. You can't put a price on that level of service. Especially when we pride ourselves on our service offering to clients, we need to demand that from our suppliers. In terms of products themselves again, we have discerning clients at the high end of the market and typically they will want something a little bit different, and so suppliers that are able to cater to these requirements often take a lot of our business.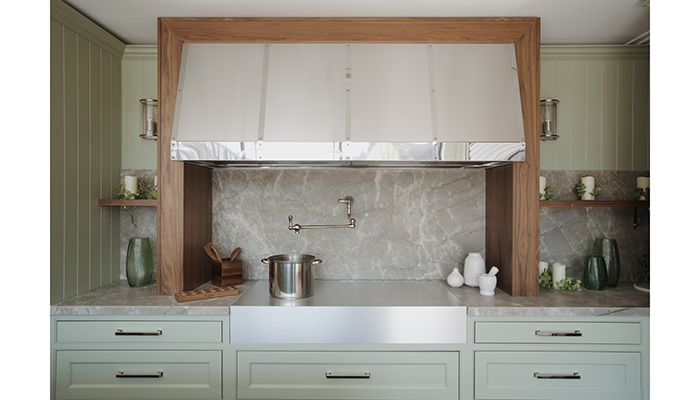 Q: Westin is a brand that is featured a lot in your showroom – tell us about your partnership.
A: We met with Westin when we opened our first retail showroom in Mill Hill. Prior to this we were using all sorts of companies for extraction including Pando, Elica and others. When we met with our SAM Andreas he showed us the products, explained that they're also a British company with the products being made here in the UK and there were a lot of similarities between our businesses. We decided to solely display Westin in our showrooms, and now almost exclusively sell their extraction. It's a supplier relationship we're really proud of, and happy to be supporting another British business.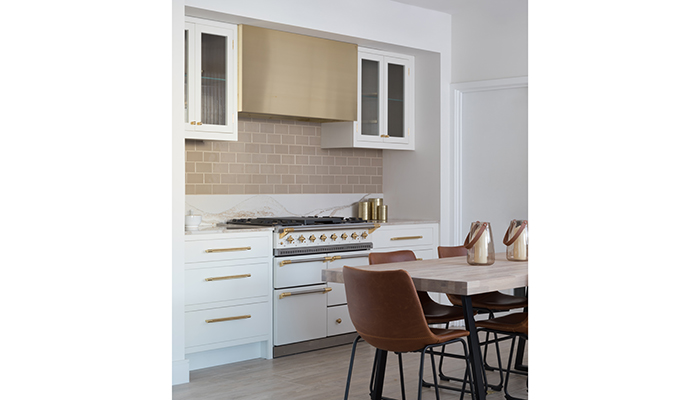 Q: How have you been impacted by the supply problems facing the industry?
A: We've all been facing the same problems, with huge delays that are primarily supply-chain focussed. For us, the frustrating part is that no-one has any clear information, it's just a wait-and-see exercise, which – when you've sold a kitchen for £100,000 – doesn't cut it to the end consumer. We're doing the best we can and have our in-house purchasing manager chasing delivery dates for items daily, but it hasn't caused us to slow down at all – in fact we're ramping up quicker than ever.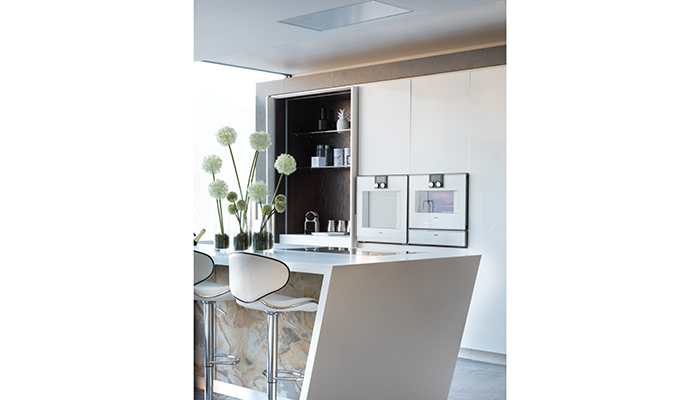 Q: What new kitchen design trends are you seeing coming through?
A: I think people are very open to texture, so we see a lot of requests come through for reeded material. We were one of the first showrooms in the UK to showcase this so would like to think we're selling it because people see it and love it. Other textured materials like sprayed liquid metal panels are becoming more frequent also. Colour palettes have shifted away from greys and now favour more bold, pastel colours in our traditional kitchens, which is a nice change.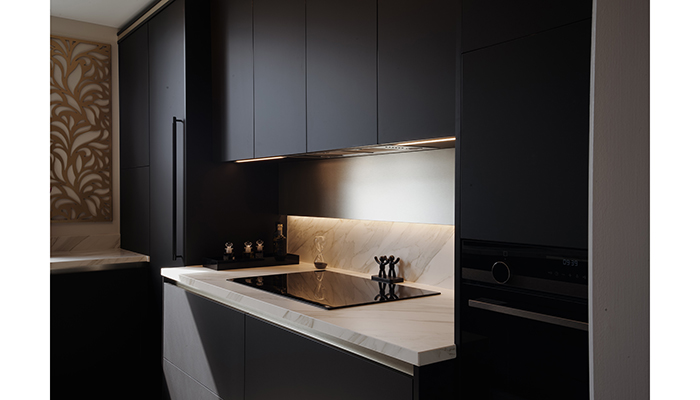 Q: Looking ahead, do you think the home improvement boom is set to continue?
A: I think that the boom in 2021 definitely had an element of delayed gratification from 2020, so I'm not sure it will continue at the same rate. I would like to think that as stamp duty rises and interest rates inevitably increase that, rather than move homes, people will look to refurbish their existing homes to work for their needs. This is definitely something that has happened over the previous 30 years and at the high-middle end of the market (which is where we see ourselves) – we don't tend to be as susceptible to macroeconomic swings as people at the very high and very low ends of the market.