Two years on from the launch of a new kitchen business aimed at both the retail and developer markets, Jamie Harding, MD of Reading-based Et Lorem, tells Tim Wallace why he's confident he can navigate the increasingly tough trading climate.
Q: How much of a risk was it to launch during the height of the pandemic?
A: Sometimes you have to take that leap of faith. Previously I was with Kitchen Connection of Ascot (KCA) but I'd hit a bit of a glass ceiling. Then the opportunity came along to start Et Lorem with a business partner and it's taken off quicker than we imagined. We opened a beautiful showroom at the end of last year and it's been very well received, so the venture is paying off.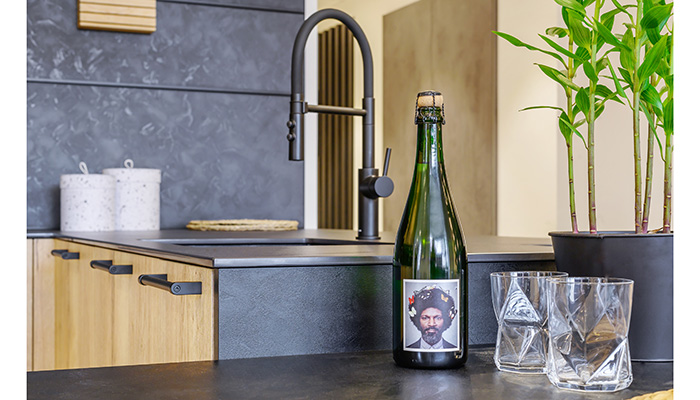 Q: What's your business model?
A: It's all about growing our three main routes to market. With the showroom opening we'll be doing a huge amount of marketing in the local area. But we also have the trade side, which is lower volume but higher value, and contracts which is a little bit lower value but higher in volume. I have strong relationships with developers who tend to build less plots a year but for higher value. The kitchens those properties warrant are a bit higher end.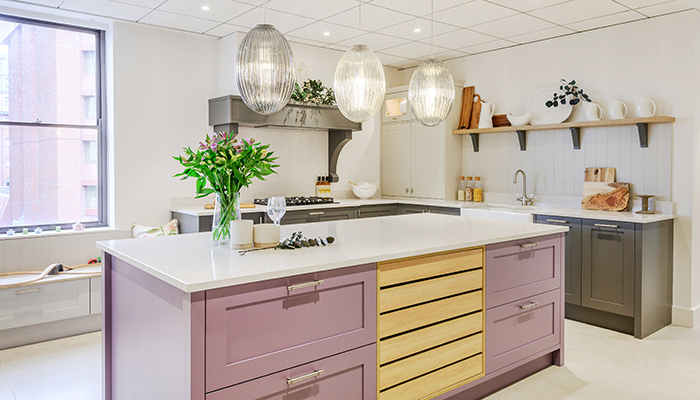 Q: Are you seeing a slowdown in business?
A: Some of the retailers I speak to are starting to get nervous. BSH are about to impose a 12% price increase, which means a suite of appliances has just gone up by probably £1,000. So whereas the £20,000-30,000 client might have been going to an independent, it will be interesting to see if they now go to the Wrens of this world.
I'm expecting a slowdown in the next six months. We're lucky that we're involved with luxury second homes that we can fall back on. Our two biggest sites are in Gloucestershire and Dorset and we also do work in Buckinghamshire and Surrey.
Q: Which furniture brands do you offer?
A: Rotpunkt, Italian brand Doimo Cucine and Masterclass. We also have our own bespoke, hand-painted in-frame offering. So no matter what style of property the developer is building we've got the right product to suit.
Q: How many staff do you employ?
A: Ten, plus other freelance interior designers. But we're stretched and we're working long hours to fulfil the orders. We've also got a huge team of sub-contractors but we've just employed our own fitter, which gives us a bit more control.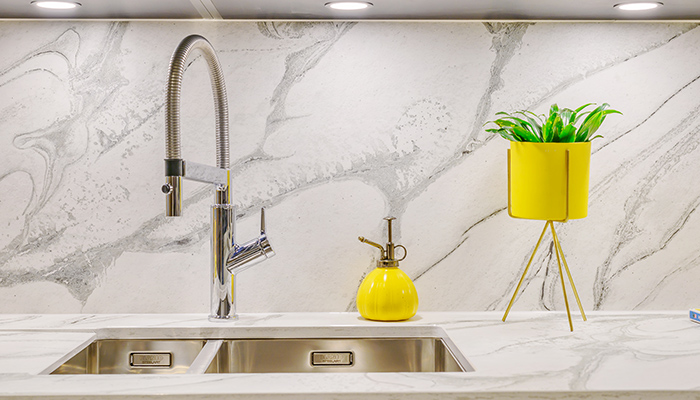 Q: What are your financial targets?
A: Projected turnover is £3m for year two. We're very much on track to achieve that.
Q: How are things with appliance orders?
A: This time last year we were having huge issues with the supply of dishwashers – now we're having real problems with ovens and compact appliances. But BSH are taking some of the Wi-Fi connected options out of their offering, which is what they're struggling with, so we're hoping to see a turnaround. We've invested a huge amount in stock we wouldn't normally buy just to fulfil orders. We've also bought temporary appliances. But as long as we're really effective with our communications with clients they're happy.
Q: So no plans to switch brands?
A: Clients would rather wait and get a brand they're happy with. This isn't the first time there's a been a bit of a ball dropped with BSH but they just keep growing. I'd love to say there'll be a shift in the market but I don't see it.
Q: And you also partner with Blanco?
A: Yes – they're a really easy company to deal with, but first and foremost their product range is fantastic. I never get any stock availability issues either. We look at many different factors when taking on a supplier, from product quality and diversity to materials, stock availability and price point and Blanco tick all the boxes.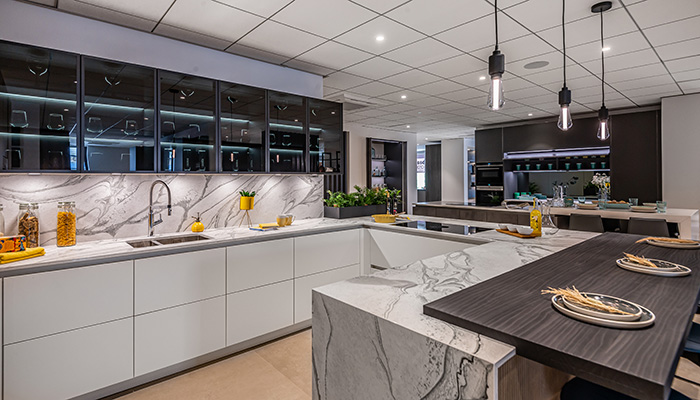 Q: Are any new design trends emerging?
A: People are really looking for a bolder, more industrial feel. Rather than stainless steel we've seen a huge amount of matt black, sawn timbers, concrete – some really interesting textures.
Q: Have you reflected that in the new showroom?
A: Very much so – we take clients on a journey. When they first come in, the office is crittall glass, brick walls, sawn timbers and herringbone floors. Then as they walk through the showroom it transitions very much from display to display – from that industrial feel to a classic English look at the back. Then within that we've got the different inspiration spaces for the different suppliers.
We're blessed with 4,000sq ft so we haven't got to cram displays into every nook and cranny. We have sample libraries so people can create mood boards and understand how everything will work together in harmony.