While consumer interest in waste management solutions has been creeping up the kitchen design agenda alongside growing concern with environmental issues, it's fair to say that this year's COVID-19 crisis has pushed waste management right into the spotlight. The combination of a heightened awareness of hygiene, along with prolonged periods at home and more food being prepared from scratch, have resulted in a desire to streamline surroundings.
The newly launched Blanco Unit has been created in response to this new trend, and considers the whole sink area as the zone for waste systems, and factors them in early on. "The idea behind the Blanco Unit is to give the busiest area of the kitchen the attention it deserves in the planning phases," says Blanco UK marketing manager John Robinson. "All the prep, mess, water and waste are contained in the Blanco Unit." (www.blanco.co.uk/blancounit)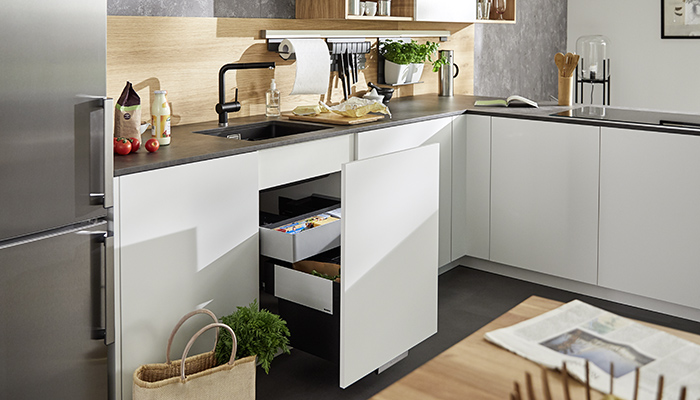 With extra time being spent at home leading to an increase in the amount of sanitising products used, consumers now have more waste that needs to be stored and processed. "During the current pandemic, households have been generating an increase of between 20% to 50% more waste through their household bins," reveals Masterclass Kitchens commercial sales director Steve Tough. "Our own research outlined the customer's needs, which include multiple bins for recycling, easy removal of the bins and waste storage capacity."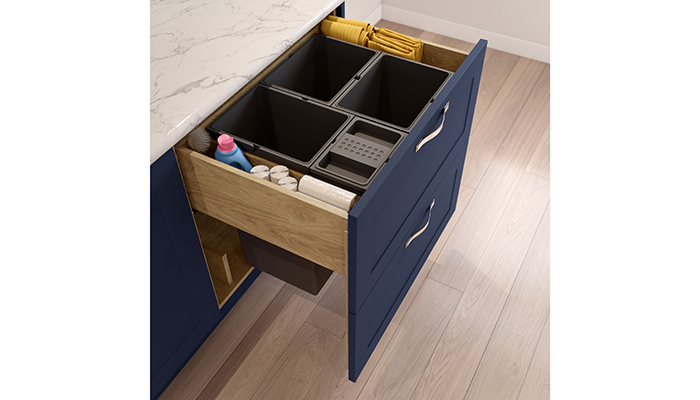 "Since lockdown consumers are keen to optimise their homes and make the best use of the space available," says Matt Phillips, head of UK operations for Rotpunkt. "Retailers can take advantage of this desire to boost recycling provisions within kitchen units, which are now being manufactured to be taller than average to provide even more space for compartmental integrated bin systems."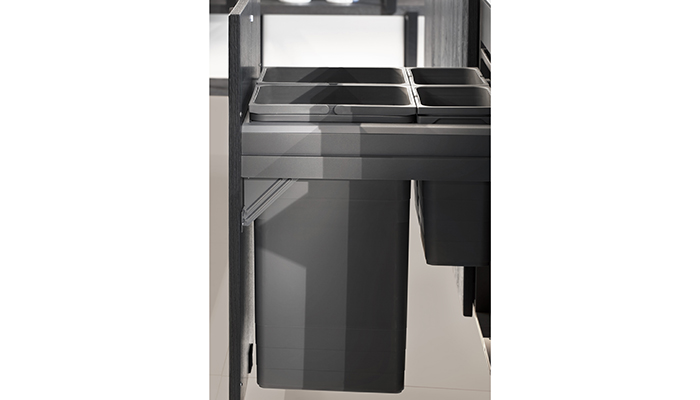 Jeanette Ward, communications manager for Franke UK, agrees. "Waste sorter bins are an easy add-on for retailers when planning a kitchen design. They sit discreetly into kitchen units and allow users to quickly sort waste for recycling. Models with three compartments are handy for compartmentalising plastic, cardboard and cans."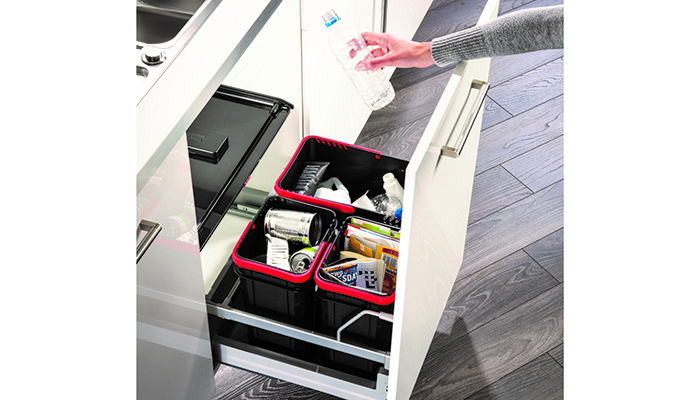 Daniel Bowler, director of Eggersmann UK, believes that incorporating systems that boost functionality are fundamental when it comes to a final design's success. "Ultimately, waste management systems are all about convenience," he says. "Being able to dispose of vegetable peelings as they are produced is an important part of an ergonomically designed kitchen."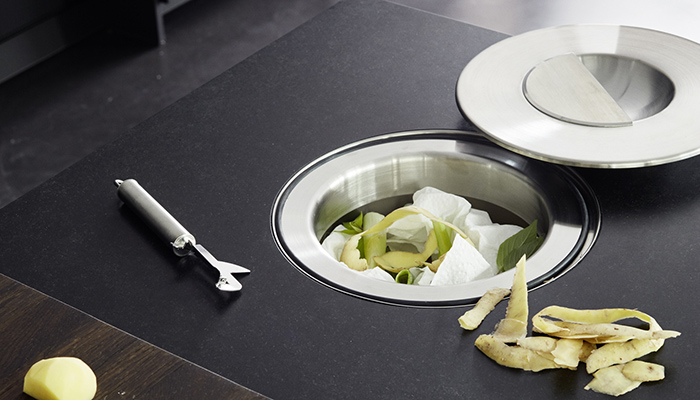 Of course, there is an obvious method for dealing with food waste, and that is via a waste disposer. "Food waste disposers provide a great opportunity to independent specialists and are an easy add-on to any sink, furniture or kitchen sale," says Anne Kaarlela, marketing communications and customer service manager for InSinkErator. "They fit neatly under the sink, out of sight, saving the specification and the space of a food waste bin. We make installation, and even retrofitting, easy by delivering all the components needed."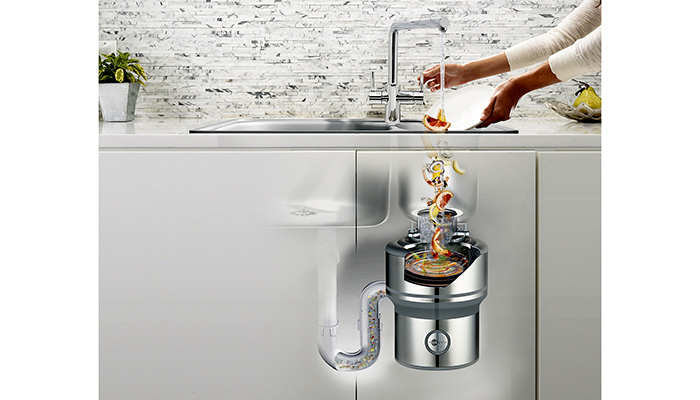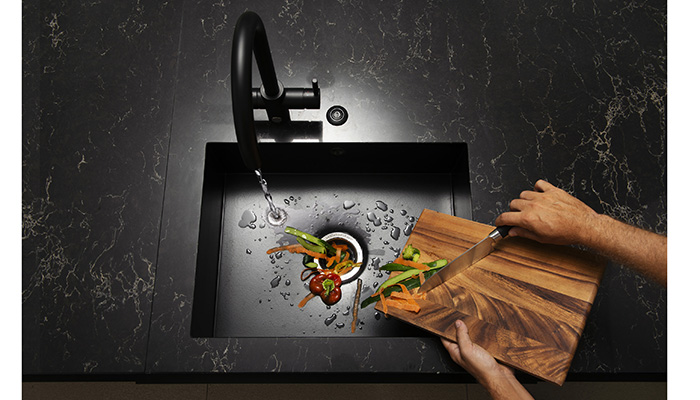 "Waste disposal units drastically cut down on the amount of waste going into the bin, so in a climate where hygiene has moved up the list of priorities they're definitely an option to explore," says Franke's Jeanette Ward.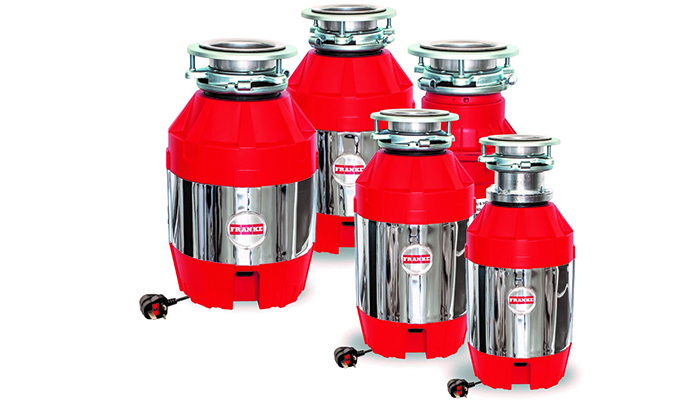 Reginox has just unveiled its new range, with products that are said to be quieter than many other models and feature an antibacterial coating for added hygiene for homeowners concerned about maintaining a high level of cleanliness. "Our new improved range offers the perfect combination of performance, design, guarantee and value – with four models to choose from we have a product to meet the needs of every customer," says Reginox sales and marketing director Dave Mayer.