As new hot water tap specialist Wödår goes full steam ahead, founder and director Michael Sammon talks to Nicola Hanley about his plans for the start-up brand.
Fast becoming a kitchen essential, hot taps have become big business in recent years. Super stylish, highly convenient and energy efficient to boot, it's no surprise that sales are soaring. So when former Frontline Bathrooms sales & marketing director Michael Sammon was looking for a new venture, hot taps piqued his interest.
"We saw a gap in the market in the mid sector that isn't as saturated as the entry level or higher end," says the Wödår founder and director, who launched the brand in March this year with the strap-line 'choice through design'.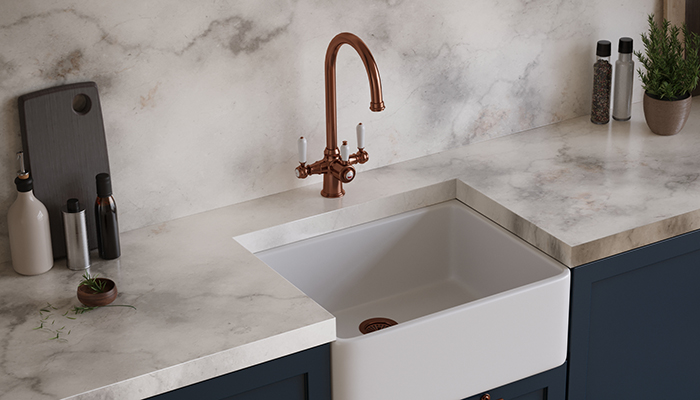 Currently there are six ranges – Design, Design+, Architect, Heritage, Pro Flex and Sleek – which come in brushed brass, chrome, copper, black, gun metal and gold finishes, with retail prices starting at £459. "With the emerging fashion for colour and finishes and consumers really trying to be individual in their kitchens and bathrooms, we're offering choice by having more design options," says Sammon. "Kitchen design is quite broad and we need to offer that for the consumer."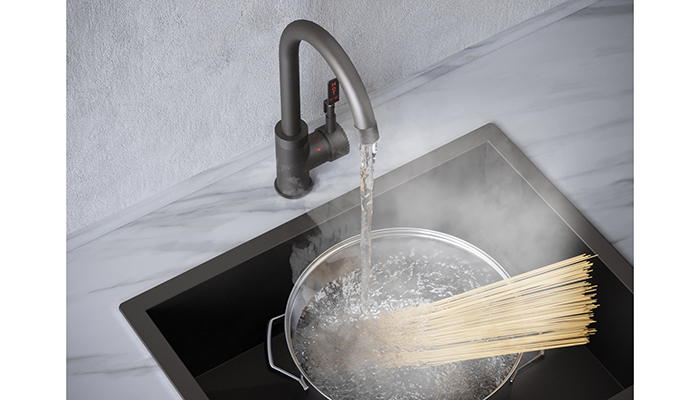 Having studied the market, he noted that other manufacturers were charging a premium for hot taps in different finishes. "I thought there was a gap between the £500 and £1,000 price point where you don't need to charge a big uplift for colour," he says.
All taps have WRAS approval and come with a compact, fully insulated tank. Products are designed in the UK and made in China but Sammon is currently in talks to manufacture some ranges in Europe. "If I can get a good quality product manufactured in Italy or Germany or another part of Europe, then we would look at that," he says.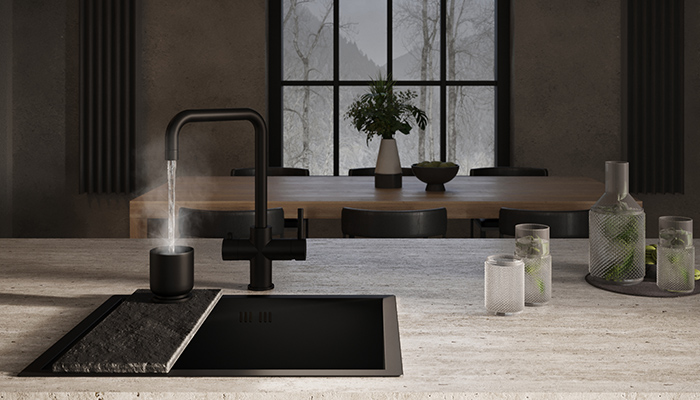 "The launch has 100% met with my expectations," Sammon continues. The transitional Heritage range is selling particularly well while the more contemporary, industrial-style Architect was highly commended at the Ideal Home Kitchen Awards.
Currently 85% of sales are made to consumers through Wödår's website but the brand also has a trade platform. "The B2C side has gone really well and because we're a small start-up business, I've reined in pushing the trade element to manage expectations and stock. I've had a lot of feedback from trade accounts but I'm being over cautious. We don't want to oversell and then lose stock so I'm not going to really target the trade until we're ready, probably at the end of this year, beginning of next."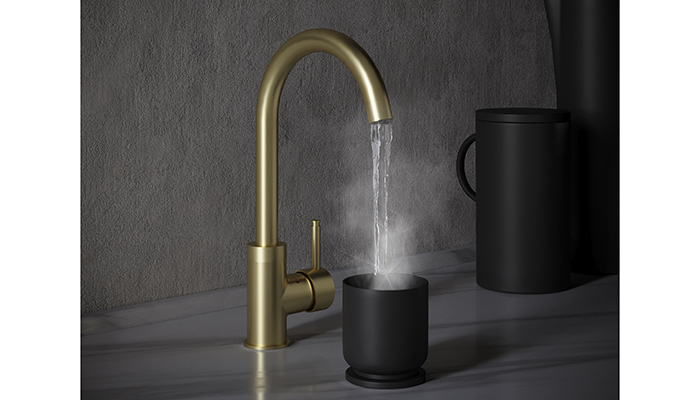 Ultimately Sammon envisages sales to be split 60/40 in favour of B2C. He's currently talking to "quite a few" developers and plans to have some ranges that will be specific for the merchant sector, while also selling through kitchen retailers. "We can protect the brand as we're the only ones selling it online, so from a retailer's perspective, that's quite a strong USP in the current climate because margin protection is a hot topic," he says.
Next year Sammon hopes to consolidate the business – offices are currently in Leeds and the warehouse is in Scunthorpe – with a Wödår HQ in North Yorkshire complete with a showroom and product training centre. But first he's busy getting new designs finalised for next year and preparing to introduce complementary products. New wastes, as well as single bowl and one-and-a-half bowl undermount sinks that match the colours of Wödår's taps are coming in Q4. "We want to stay experts in hot taps and we don't want to diversify too much," says Sammon. "But we use them in our photography so we're painting the picture and there is a sales channel there."