HIX is back at London's Business Design Centre on 17th and 18th November with an expanded programme of panels, keynotes and deep dives exploring the future of hotel design. We round up the highlights to look forward to.
2022's HIX Talks are set to focus on the new concepts and emerging movements that have the power to redefine the hospitality industry. What's next for zero waste design? Why are hotels betting on the metaverse? Why should today's designers care about imaginary visions, futuristic tales and the power of fiction? Faced with a generational crisis, hotels have adapted, innovated and evolved, and in the wake of colossal disruption, great things are growing. Ranging from the rise of members' clubs, to the purpose of hotels in the new metropolis, the HIX Talks programme champions actionable expert advice to take into your next project. Here's what to expect.
Absolute Zero: What's Next for Zero-Waste Hospitality Design?
Speakers: Brendan Mullard, co-founder & director – Object Space Place; Diana Darmina, interior design manager – Room2; Jeremy Grove, co-founder, Sibley Grove.
As the zero-waste movement enters the mainstream, the hospitality industry is turning to circular concepts and zero waste pledges in a bid to create more sustainable and ethical supply chains. But what's next in the push for absolute zero? Can design give back more than it takes? And what will this mean for the guest experience? Brendan Mullard, says: "We now see this as an essential thread in every single project. Our restorative design framework means that from the first site visit we are asking what existing elements we can retain, and how we can reduce the impact of anything new."
Members Only: Behind the Curtain of Hotel Members' Clubs
Speakers: Naomi Heaton, CEO, founder & co-owner, The Other House; Natalia Miyar, founder, Natalia Miyar Atelier; Myriel Walter, global director of culture & membership, Sircle Collection; Chris King, co-founder, Birch Community.
Creating organic guest communities that extend beyond a hotel's four walls is a necessity in today's hospitality market. See how four of the best hotel members' clubs leverage a subscription model to drive loyalty and engagement. "Members' clubs create a sense of community that guests can readily engage with; seeking new and varied experiences and feeling a part of the local neighbourhood will be the touch points of the future," says Naomi Heaton.
F**k the algorithm, it's empathy that counts
Speaker: Nigel Coates, architect, author, educator and designer
"Dictated by budget and norms of taste, the decor of hotels is usually left to chance," explains British designer Nigel Coates. "Add AI to the hospitality industry and the problem worsens: the 'experience' will overtake any style or sensitivity in design." In this keynote, Coates argues for the designer to practice psychiatry in absentia, using design as a vehicle to persuade, inspire and empower the guest.
Into The Metaverse: Why Hotels are Betting on Cyberspace
Speakers: Pallavi Dean, founder, Roar; Timothy Griffin, principal, Wellbrook Hospitality and co-founder, Leven; Emma Chiu, global director, Wunderman Thompson Intelligence.
Bleeding edge or a glitch in the system? With hotel designers and operators diving into the metaverse, the hotel industry finds itself at the forefront of emergent digital environments and facilitating new social experiences. But beyond all the buzzwords, what does it actually mean for the guest?
Sens Fiction: Fiction and The Future of Design
Speaker: Ramy FIschler, founder, RF Studio.
Why should today's designers care about imaginary visions, futuristic tales, and the power of fiction? This is the question at the heart of Sens Fiction – an immersive exhibition curated by Paris-based RF Studio and Bureau des Usages that looks to the visions of literature, film and advertising to discern the future of design. Exploring how guests of the future will inhabit space, this session will see architect, designer and curator Ramy Fischler share some of the exhibition's highlights and look to how fiction can work to the service of brands, operators and designers alike.
Inner City Pressure: Hotels in the New Metropolis
Speakers: Eric Jafari, chief development officer and creative director, edyn; Damien Perrot, global senior vice president design & innovation, Accor; Tristan du Plessis, founder, Studio A.
Major shifts in the design and social purpose of urban space are driving inner-city hotels to reassess form and function alike. From digital nomads and mobility concepts to hybrid models that combine live, work and play, where does hospitality stand in the new metropolis? "Turbulent times like these do more to reshape human behaviour than anything else, especially in cities," says Eric Jafari.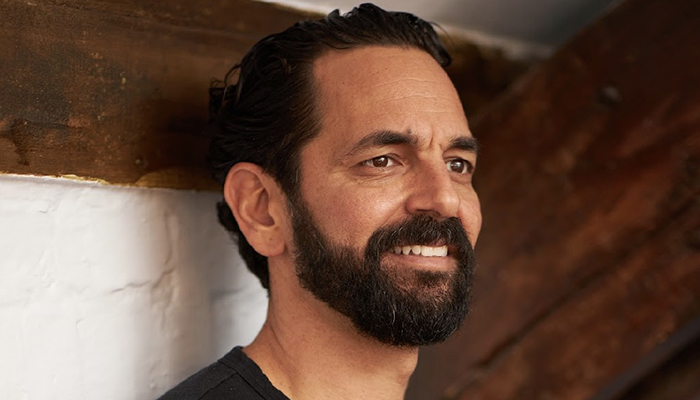 The Ultimate Resort
Speakers: Tina Norden, partner, Conran & Partners; Federico Toresi, global VP design, ultra luxe, luxury & premium brands, Accor.
Accor and Conran & Partners reimagination of the contemporary resort seeks to redefine the phrase 'all inclusive' for a new generation of guests. Join Federico Toresi, (Global Vice President Design, Luxury & Premium Brands, Accor) and Tina Norden, (Partner, Conran + Partners) to hear what the future holds to resort hospitality and the social, commercial and aesthetic factors driving change in this sector.
The Stories We Tell: In Praise of Spatial Experience
Speaker: Alon Baranowitz, co-founder, Baranowitz + Kronenberg.
Experience alone is not enough – the best hotels tell a story through a combination of service and tangible space. The closer this connection, the more vivid, intriguing and resonant the results will be. Having designed acclaimed hospitality projects for major brands and independent boutique labels alike, Tel Aviv-based studio Baranowitz + Kronenberg knows this better than most, and will share the fundamentals of their narrative driven, people-centred approach to kick off HIX 2022's forward-thinking conference programme.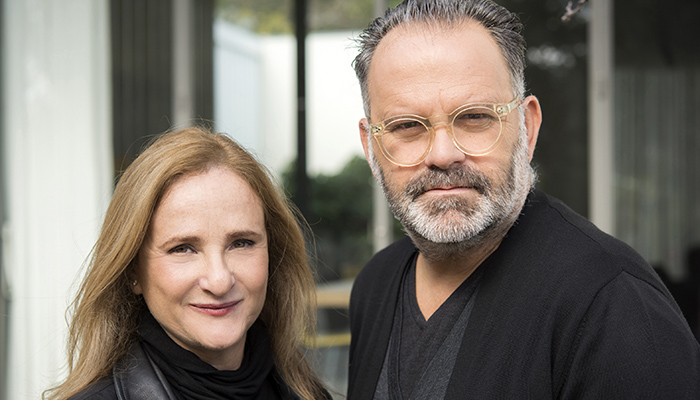 Find the full HIX Talks line-up HERE and register for free today.