It's not just the design credentials and availability of Ideal Standard's Atelier range that appeals to UK Bathroom Warehouse but the price, says MD Steve Freeland – he tells Tim Wallace more about the partnership
The partnership between Ideal Standard and UK Bathroom Warehouse has evolved to see the retailer become the flagship showroom for the brand's Atelier Collections, with two new dedicated retail areas recently launched within the stockist's Wallingford and Oxford stores. "We've developed a great relationship with Ideal Standard since we began working with them," says MD Steve Freeland.
Steve admits his decision to begin working with Ideal Standard's Atelier collection at the end of last year was partly based on his frustration with the surcharges introduced by other manufacturers.
"When suppliers apply surcharges, it's hard to get across to our customers," the boss of Oxfordshire-based UK Bathroom Warehouse explains. "It's a really nasty way of doing business – a line on the bottom of an invoice with a surcharge of 8%. Fortunately Ideal Standard haven't done that, but more than 50% went down that route and we've just had to absorb it. Some suppliers have also increased prices."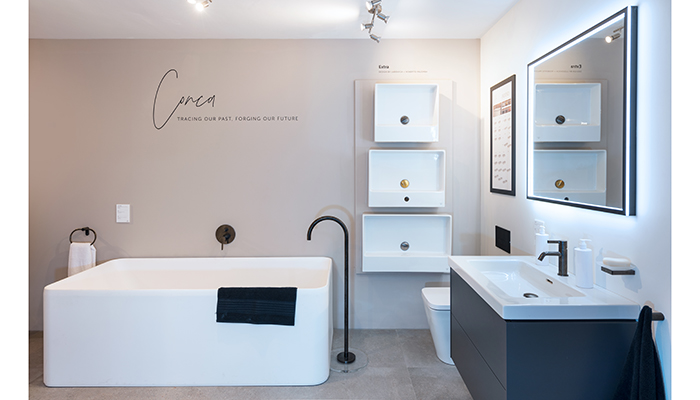 Understandably, Ideal Standard is reluctant to discuss the level of backing they give to retailers but a 'significant investment' has been made in Steve's Wallingford showroom. Around 65 independents now offer the Atelier brand and the plan is to approach around 100 more. Steve's other store, in Oxford, is already on board.
Launched in 2000, the showroom began partnering with Ideal Standard four years ago, initially as a Sottini dealer, which in spite of a comeback is now being phased out. Ideal Standard launched Atelier, from Italian designer Roberto Palomba, last March as part of a major brand consolidation and Steve is now a flagship dealer.
"One of the reasons we believe in them is there are few people who support the bathroom specialist's route to market," he says. "You end up being diluted and less important as the supplier spreads its wings. It looks like the internet is the preferred route to market for the major brands. I wouldn't say we've dumped anyone, just offered an alternative solution."
Despite a tough trading climate, footfall in the stores has remained at a good level, he says and Atelier offers "good USPs and good prospects which further bolster this footfall." "We're open to lending more space over to this collection," he adds. "The brassware is very robust. Their finishes are quite current with the Brushed Brass, Stainless Steel and Matt Black, which are proving popular. We're confident any gaps will be filled. The industry in general is pretty lacklustre with marketing but the launch has been great and will generate leads. My son runs our Oxford store and he's hard to please, but he told me the marketing push made even him want to buy it!"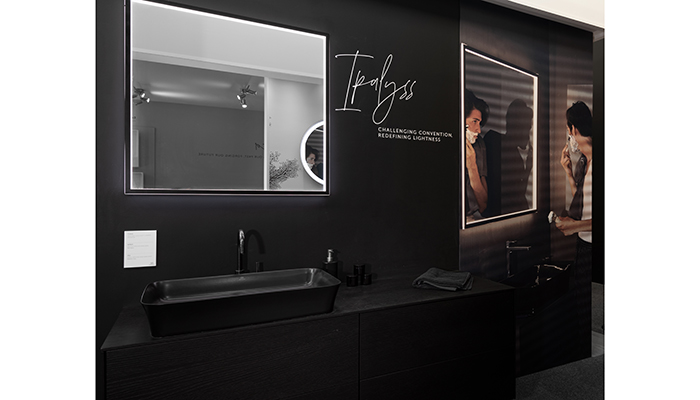 He adds that he's always championed his preferred suppliers having larger areas of the store to provide brand clarity: "Ideal Standard have embraced that opportunity," he says. "They're forward thinking and have also introduced interactive QR codes on products so people can look at videos and promotions which is unique to this industry. They're also very active within the contract market and can introduce us to a bit of that."
Ideal Standard channel director Adam Evans explains the thinking behind Atelier and the benefits to independents...
The Atelier brand should stay in the showroom because that's where the best advice happens. We need to offer enough margin to make it worth their while and to help with showroom design and installation. We don't want these guys to commit to all that space and then find their margin being eroded.
Contracts are also part of our strategy with the larger showrooms. We're working on PR to the consumer side and creating a buzz so we can give leads generated for Atelier through our marketing activity.
Part of this is about elevating Ideal Standard to where it should be. We're the market leaders here in turnover but we need to change the perception and look at our manufacturing and design history.
Roberto Palomba and his team designed the area and our local designer worked with Steve to tweak it. New technology has allowed us to take the designs forward. The colours are the ones we used to have but brought up to speed – burgundy and sage green, for example, the old avocado. All those old colours are coming back into the collection. That story wouldn't work with Sottini.
We've had new products come out since the launch and we'll have two new ranges next year that will fill a couple of gaps. For the UK market there'll be a close coupled WC for the Atelier range – and furniture, furniture, furniture!
We've also got four brassware ranges in four good saleable colours. With that we can offer the full package of showers, taps and accessories. We're not going overboard with billions of ranges but what we have offers a full complement of products.
We don't make surcharges either. The biggest challenge I see in the market is the mechanics of changing people's systems. The trick is to give people notice if you can.