The new Aperto shower door range from HSK features a unique hinge that can rotate 270°, which enables the door to open inwards or outwards with ease – an advantage in a compact bathroom or en suite where space is limited.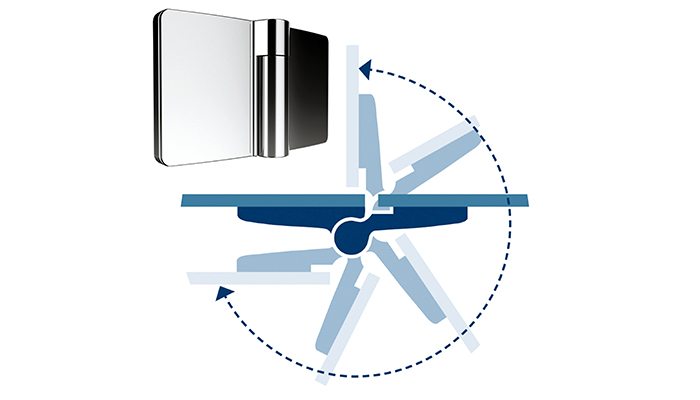 Available in heights from 1500mm to 2000mm, as well as in made-to-measure sizes, the two-way door can be installed on a shower tray or a wet floor. The flexible door configuration means that an enclosure can be installed in a variety of layouts – even partially in front of a window.
The glass comes in an 8mm thickness and is treated with HSK Shield coating, which protects it and makes it easier to clean, with optional modesty, smoked or mirrored glass available if preferred.
HSK is distributed exclusively in the UK by RO Arnold.