Christmas is traditionally an indulgent time of the year, so the subject of food waste is now even more pertinent. We talk to Liebherr's UK senior marketing manager Hugo Prado about supporting consumers to cut down on food waste.
According to our recent national survey, results show that UK households are losing £4.3 billion on average per year on food waste alone, with 30% admitting to wasting more food over the festive period, and 45% citing they spend over £100 on their Christmas food shop.
As market leaders in refrigeration, at Liebherr, we are making it our mission to provide consumers with practical solutions and the technology to help solve this crisis. There is a fundamental lack of consumer and industry awareness around the topic, with developments needed around supermarket food labelling and governmental support. In the KBB industry, we must identify where we can collectively do more.
Nearly half (42%) of those surveyed believe supermarkets should be providing more information on how to avoid food waste with clearer labelling; when we talk about labelling here, we are referring to 'sell by' vs 'best before'. Additionally, 69% believe the responsibility lies with the Government or local councils to provide clearer information on waste prevention. A dual approach is clearly needed here, however greater clarity must be given, and quickly, to help consumers feel confident in making considered choices when it comes to food disposal.
It is also vital that consumers are better educated on the technology that exists to help solve this. We found that nearly half of UK households (47%) aren't aware that maintaining the right humidity when storing fruit and vegetables can help them last up to four weeks longer.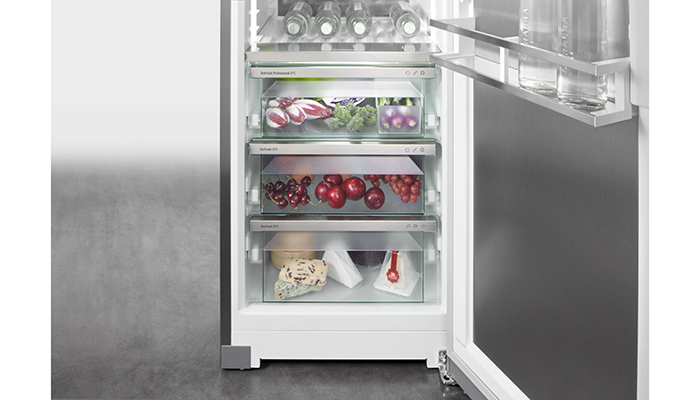 Liebherr's BioFresh technology is based on the observation that food stays optimally fresh when stored at just above freezing point. The temperature in the BioFresh drawers is therefore constantly maintained at just over 0°C. An apple, for example, will last 40 days on average in a standard fridge compartment, however with BioFresh technology, this is doubled to 80 days. Indeed, by the simple introduction of innovative food storage technology, food retains not only its freshness but its taste and texture.
Seventy per cent said they would find it useful to have technology that keeps food fresh for longer in the fridge, whilst also being energy efficient. This sentiment is evidenced throughout the wider industry as we are seeing a broader customer demand for 'smarter' products in everyday life. This expectation, coupled with a wider collective consciousness around waste, has understandably increased demand for products that are smarter and more efficient. Just look to Liebherr's SmartDevice app that gives consumers notifications in real time. It is these types of everyday technologies that will help to reduce food waste in the long term.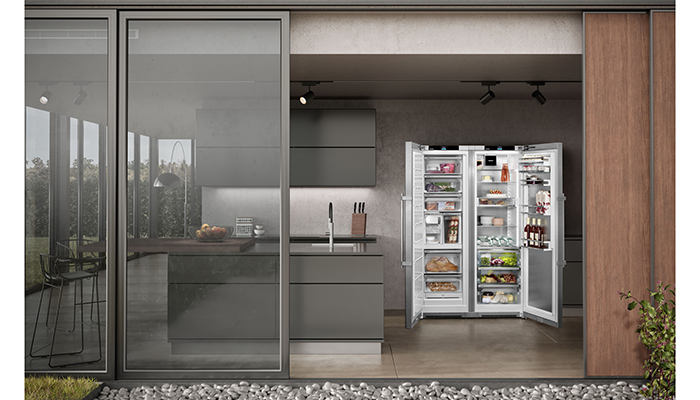 The reality is that it will require a concerted effort, across the industry, to improve the UK's food waste crisis. Brands must continue to develop products that make optimal food storage easier, whilst governments and supermarkets must be held accountable in educating consumers on how to mitigate waste.
As we head into the festive period, this issue must be brought to the fore. Not only because of the obvious environmental impact of this waste, because wasted food ends up in landfill and resources required to produce uneaten food have a substantial carbon footprint, but the financial implications of food waste are significant and cannot be ignored in the current climate.