Alexandra West, Egger UK's product manager, shares how making simple swaps in furniture and interior design can lead to more than just a cost saving.
Whether it is time, budget or design demands, there are simple solutions in the market to help value engineer even the most complex of projects. With consumers more conscious of their cash flow than ever before, it is important to offer solutions with added benefits.
Cost is always going to be a key consideration when it comes to design, and significant savings can be made by offering alternative products. For example, a solid timber surface is around 200% more expensive than a synchronised pore woodgrain melamine faced chipboard (MFC) surface. As well as the reduced price tag, MFC comes with the added performance benefits of being lightfast, stable, resistant to scratches and stains, and requiring no ongoing maintenance.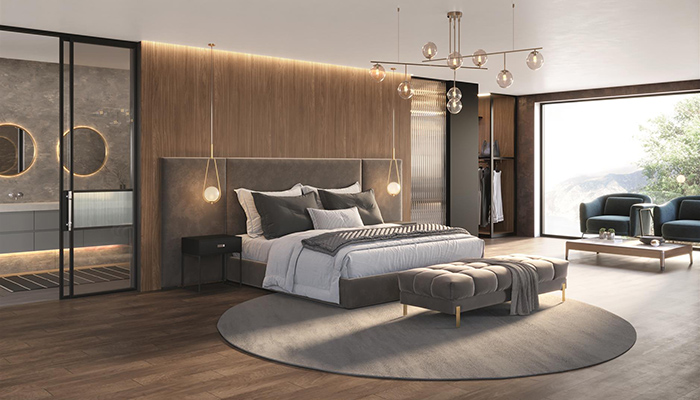 Never dismiss the power of material and woodgrain reproductions. More often than not, they outperform the original material in terms of durability and maintenance, and can be a more sustainable choice. Worktops are a perfect example. With an unbranded solid stone worktop around 1100% more expensive than a 25mm square-edged laminate worktop, it would be remiss to not take a look.
Another important factor in cutting costs is time. Look for high-quality products that are easy to work with and come in optimised sheet and pack sizes. This will not only mean more efficient fabrication time but also a substantial reduction in waste, labour costs and tool and machine maintenance.
Product performance is always top priority, but there is no need to over specify. By selecting the right material technology for specific application areas, you can ensure a product's specification is fit for purpose at no extra cost. The benefit of Egger's matching material collection is that you can create a uniform look. By choosing everything from one source you will save time and money, whilst still being able to meet the design demands.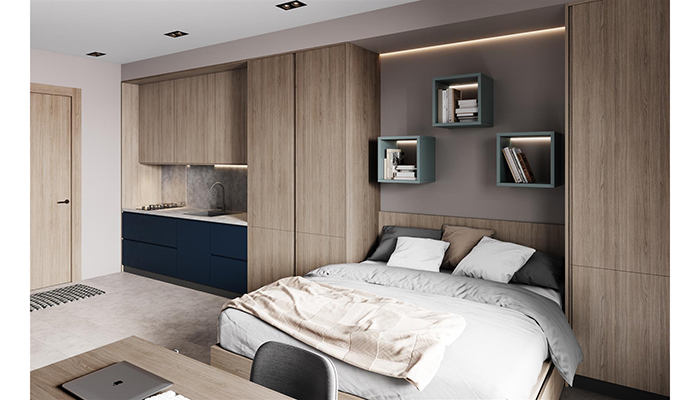 Whether it be glass, ceramic floor tiles, painted timber, wood veneer, or doors, it is important to look for alternative products that will put you ahead of the game. By making simple swaps, you will find projects become more affordable, quite possibly more sustainable and with added benefits for both you and your customers.