With business up 50% on 2019, Richard Jewkes – the owner of the Huddersfield-based kitchen consultancy KC Design House – tells Tim Wallace why the safety measures he took during the pandemic are here to stay.
Q: How has Covid changed you and the way you operate?
A: The main thing is we are now a Monday-to-Friday operation; we no longer open on Saturday and customers now need to make an appointment. We were strongly encouraged to restrict footfall during Covid and that has played into our hands. Some of our Saturday customers are parasites. They try to sap as much information out of the team as they can. The number of genuine prospects we get now is far better than it ever was before. There's been a seismic downturn in footfall but an incredibly positive increase in the ratio of footfall to orders.
Q: And it also saves costs?
A: Yes – we're leaner and operational costs like heating and lighting are reduced. I've worked on Saturdays for 39 years and I didn't know what I was missing. Communication between departments has also improved. I've wanted to work like this for many years but we didn't want to stigmatise ourselves as being too far up our own jacksies!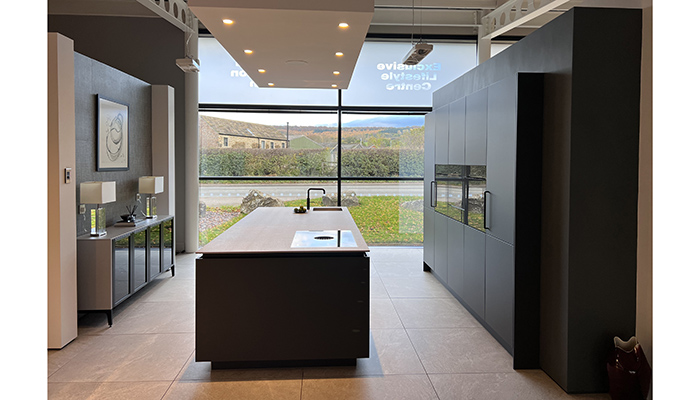 Q: How's business?
A: Incredibly good. We're a company that make our own and we're fully stretched on both design and fitting. New consultations haven't slowed. This year we're far exceeding 2019. Last year was a good year given the situation but this year is just colossal. Growth is at 50% on 2019.
Q: How long can that last when consumers are reining in spending?
A: I'm a big believer in making hay while the sun shines but I'm under no illusion that the slowdown of the economy has got to have an impact on us. We support the top end of the market. A lot of our clients dip into invested money but you'd be foolish to pull funds out of dwindling portfolios at the moment. If you want to draw £100,000 from your pension fund, why would you do it now with reduced portfolio values? That has got to have an impact on high-end clients. People that aren't committed to a project will mothball it and see how the next six-to-12 months goes. There's a school of thought that the top end isn't affected, but everyone is affected. I'm a born optimist but I'm also a realist. I feel we're in our own little bubble but what we're enjoying isn't the same across Britain.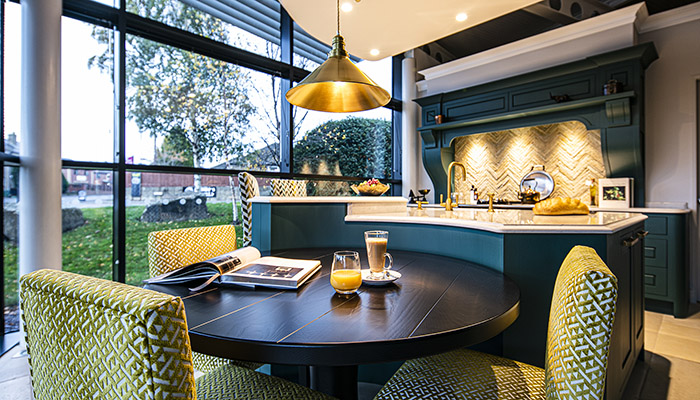 Q: Do you fear for the mid-market independents?
A: I do, although there's not a lot to fear from a recession. The UK economy is so vibrant that it's not the end of the world. But the middle market consumer is definitely going to hold off spending. When we get to the January sales, the likes of Magnet, Wren and Howdens are all going to increase prices because their in-built costs in offering 0% finance are going up. The strong mid-market high street independents will have to work some magic. We were doing it 20 years ago, taking work away from MFI and Magnet and we weren't that much more expensive.
Q: But there's no plan to take market share from lower down?
A: No, we'd be busy fools. We're a design consultancy now. Our mindset isn't how high the contract value is, but getting the best design solution.
Q: What's your design philosophy?
A: We are good listeners and we ask questions. The skill is how you interpret the information you gather. The client is king, but that mentality is missing in Britain. It comes down to customer service, after sales and delivering on promises. And we've got payment schedules, it's not all up front.
Q: And you're all professionally qualified?
A: Yes, we have three interior designers and my background is in build and design. It's a holistic approach. We're involved with flooring, lighting, window treatments, and the architectural side as well.
Q: Which furniture and appliance brands do you partner with?
A: We make a lot of our own furniture and also stock Siematic. On appliances, we're strong with Miele, Liebherr, Sub Zero & Wolf and Siemens.
Q: Are appliance delays easing?
A: Yes, we're now receiving goods we've been waiting months for.
Q: Any new trends coming through?
A: Range cookers and American fridge-freezers are out, and I'm really pleased that after 20 years of promoting them, induction hobs are now being asked for. And Bora are really leading the field with their cook-top extraction, which has transformed the industry.
Q: What's the plan from here?
A: We continue to grow market share and the new website is assisting that. My goal is getting the name out there. At the moment about 70% of our business is clients returning or recommends. But I didn't go into the business to make money; I'm passionate about what I do and I get my buzz from transforming spaces.