Egger UK's design manager, Aimee Fletcher, explains how woodgrains can express personality in modular design, as consumers search for a more natural and sustainable look.
A clear trend that defined 2022 was sustainability. With consumers becoming more conscious of their environmental impact, we have seen this movement emerge in the furniture and interior design market when it comes to decor selection.
Consumers are bringing the outdoors in, by introducing natural and authentic elements into interiors. Whether it be at home, work, or in public spaces, it is clear that a calm, natural environment creates a more relaxed atmosphere that feels closer to nature.
A mix-and-match approach to design supports the transition toward more natural reproductions. This became apparent during the pandemic when people started living in a modular way. However, people still want to create impact, and adding a natural, yet powerful 'expressive woodgrain' makes for a striking interior element.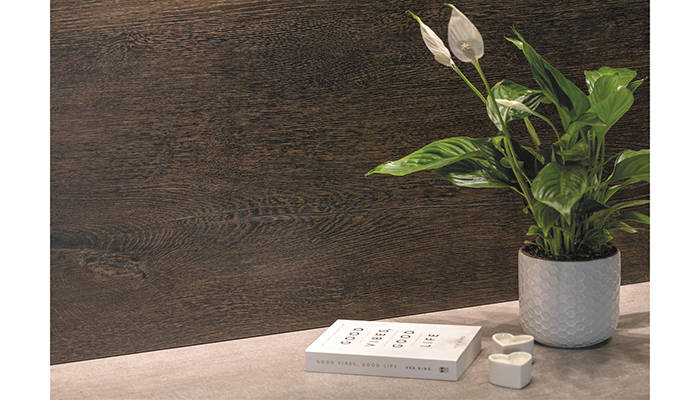 We have responded to this demand by introducing a selection of Expressive Woodgrain reproductions that offer the desired natural and authentic finish. This is in addition to our extensive, international Egger Decorative Collection. The new decors are perfectly suited to create designs that have impact and can be used for feature walls or units, adding a focal point to the room.
Warm, dark features with deep cracks are found in H1186 ST37 Dark Brown Garonne Oak, which gives the decor a high-value look. It easily pairs with many different colours, but U335 ST9 Rusty Red is a cosy combination.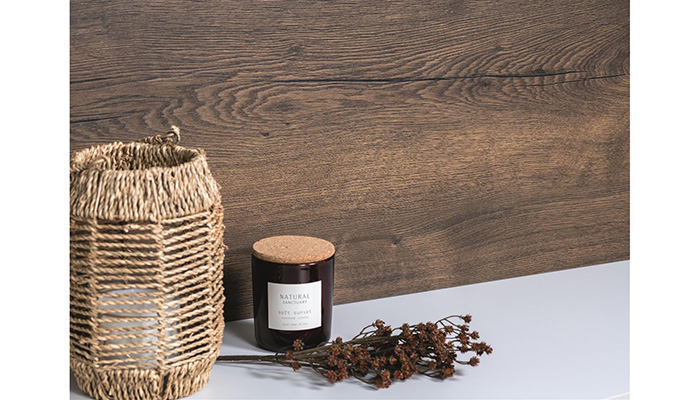 Similar – but different – the contrasting colour tones of H3180 ST37 Brown Halifax Oak work well with green decors found in our new PerfectSense TM9 range. Our rich U699 TM9 Fir Green and mid-tone U604 TM9 Reed Green both offer a warm and velvety touch.
H3149 ST37 Smoked Riffian Oak is another intriguing addition. It meets the increasing trend for a planked, rustic style with the genuine look and feel of real wood. This is perfect for creating an eye-catching feature within an interior, and combines well with soft grey tones like U201 ST9 Pebble Grey and U705 ST9 Angora Grey.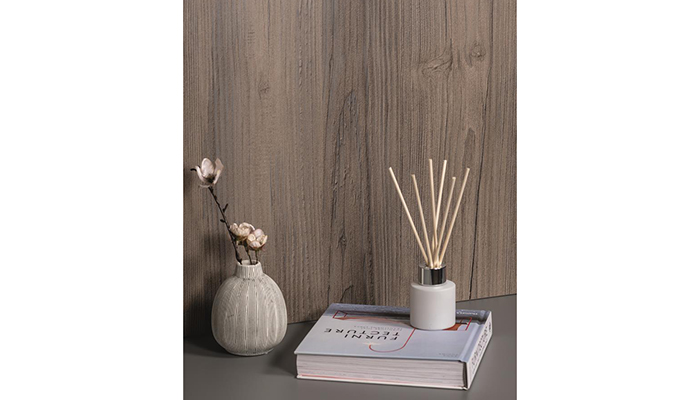 Blue tones continue to go from strength to strength and co-ordinate well with H3422 ST19, Brown Grey Lacquered Pine. Expressive and tactile, this woodgrain has a matt and supermatt quality in the finish. Greys from our PerfectSense TM9 range, the smoky U780 TM9 Monument Grey and deep U968 TM9 Carbon Grey, both have blue tints and work well with this woodgrain.
The variety of tones within these beautiful Expressive Woodgrains means they can adapt to multiple colour combinations. We are proud of our range and all of the decors come with exceptional surface texture and detailed designs that offer consumers a realistic woodgrain finish at an affordable price.