Hull-based MKM Home burst onto the scene last June and was the worthy winner of our 2022 Bathroom Retailer of the Year Award. Branch director Richard Gosling tells Tim Wallace why its strategy of partnering with the trades is paying dividends
Q: How did the idea for MKM Home come about?
A: MKM has been a builders merchant for 30 years now. We're based in Hull, and across the road from our first site there was a bathroom superstore and tile shop called Brooke Ceramics. MKM acquired it back in 2019 with a view to develop a kitchen, bathroom and tile retail proposition. Covid hindered the refit programme but we finally opened in June of last year.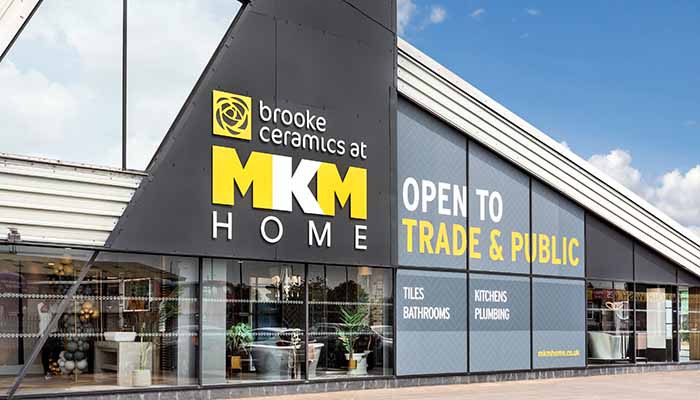 Q: What's the business model?
A: We haven't gone out trying to do stupid 50% discounts. We've gone for a value message where we'll talk to customers and inspire them. We try to create an environment where they can come in and spend two or three hours browsing, having a coffee and chat. We're seeing the benefits of that rather than trying to pounce on people and not letting them leave until they buy something. We offer the full one-stop shop.
Q: How's business?
A: It's going well. We've changed a lot of how we do things but we still want to stay close to the trade because we've now got a fantastic showroom that tradesmen, plumbers, kitchen fitters or whatever can direct their customers into.
Q: Who are your biggest competitors?
A: Obviously being in Hull you've got a lot of local challenges like Wren. But equally from a trade point of view we want to get after the Howdens customer; the medium-sized developers are starting to come on board.
Q: So the model is similar to Howdens but private residential customers are also welcome?
A: Yes – I'm not saying we'll never launch an installation service but for now we'll work with the trades and look after their customers. But if a retail customer comes in not knowing where to start we can put them in touch with good installers. It's a partnership on all levels – we'll direct customers to them and likewise they'll direct customers to us.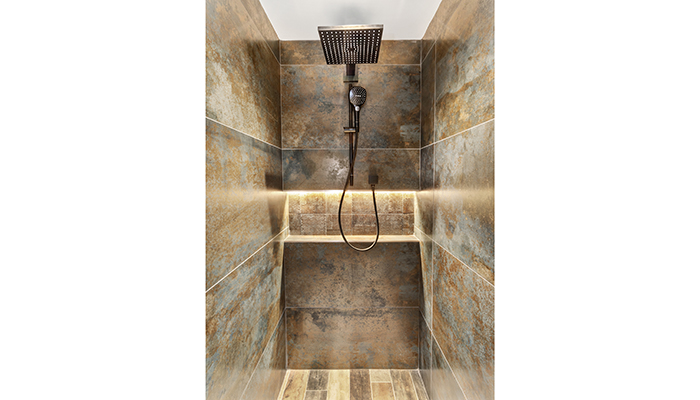 Q: Is footfall holding up?
A: We're pleasantly surprised. It didn't quieten down until Christmas week and then picked up again straight away. In home DIY we're in quite a nice little niche. When the housing market is buoyant you benefit from the house moves and people renovating. And likewise, when it's not so buoyant, people still invest in their home through their mortgage.
Q: So things aren't as bad as the media like to paint?
A: No, I'm pretty optimistic. Interest rates were at the lowest they've ever been for too long. It's just resetting the new generation into realising that 3-5% is still a good deal. Fuel and energy prices will gradually get annualised, inflation will start looking a lot healthier and people will realise it's not as bad as they thought.
Q: What are your targets?
A: Turnover-wise we should do close to £5m this year and within five years over £10m. We've got something so different that there's a real opportunity to shake up the market in a lot of ways.
Q: Will you launch more sites?
A: We've trialled a small-format version over in Grimsby. But my challenge with that is we're a retail-focused business and open seven days a week, whereas the one in Grimsby is part of the merchant branch. So it's whether we roll things wider as a retail thing, but there are definitely opportunities. We've started looking at Manchester and other big cities.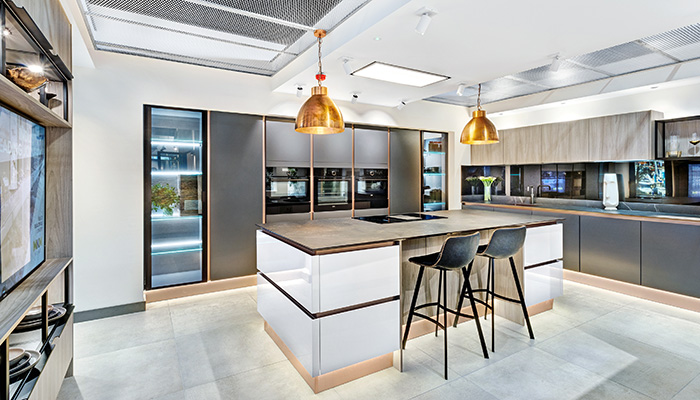 Q: What kitchen furniture brands do you supply?
A: Symphony and Omega, but we can do almost anything. If the customer wants it we can source and get it. We've also got the KonigOutdoor kitchen display, which everybody loves. So we're looking at whether Omega is as high as we want to go, or whether we need to bring in some of the more top-end kitchen displays as well.
Q: What's your own background?
A: I worked for Wickes for 27 years and was approached to come and run this in May 2021. There's a lot more autonomy here and you really are master of your own destiny. The culture is fantastic in terms of how much they value the teams.
Q: Who designed the showroom?
A: Our in-house team led by Dave Dixon. He went out to all the Spanish tile shows and got inspiration from that. Our non exec director Linda Clarke had the vision and Dave just worked to that. We don't have any bedrooms but we can access them, so that might be the next step.