Understanding Twitter analytics can help you curate an effective and engaging feed – Katrina Bell identifies 3 ways to make the platform a truly worthwhile part of your socials.
According to Rival IQ's Social Media 2022 report, tweeting frequency rose about 13% last year, the average number of tweets a week being slightly above five. Whatever institutional woes the platform is undergoing currently, audience participation is still seeing growth every year.

Analytics can show how your audience interacts with your content, what works and when, as well as which activity failed to fly. That benchmark is the place from which you can set goals for followers and activity once you know what your audience wants, how often and which types of format provoke a response.

Here are 3 big steps towards having effective control of your Twitter game…

1. One way to align your brand's activity within the context of your partners and competition is to use a tool like Sotrender, beloved of marketing professionals and influencers. There is a 14-day free trial available, after which the basic package is £50 a month. The service allows you to monitor and export your information from several social platforms as well as create analysis on your competitors' feeds. The breadth of information is not identical to your own data capture, however that insight is a must for those of you serious about social media making a return on your investment.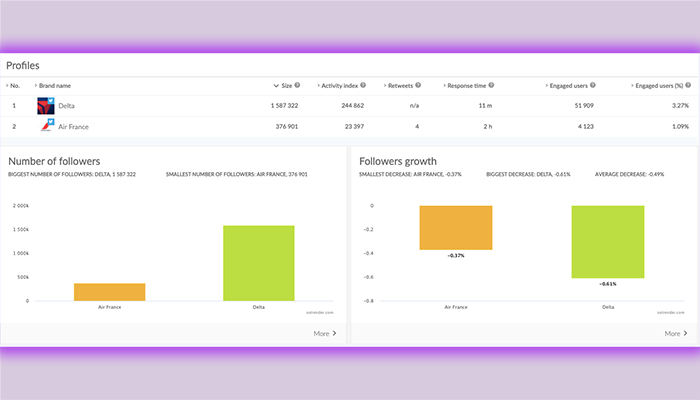 2. So what should you export from the Twitter Analytics dashboard? Basic information includes top tweet by impressions, top mentions by engagement, top media tweets (i.e, one with an image or video) and top followers. From thereon in the depth of advanced data is voluminous, for instance, for a more granular view of the volume of each type of engagement, click on the specific tweet.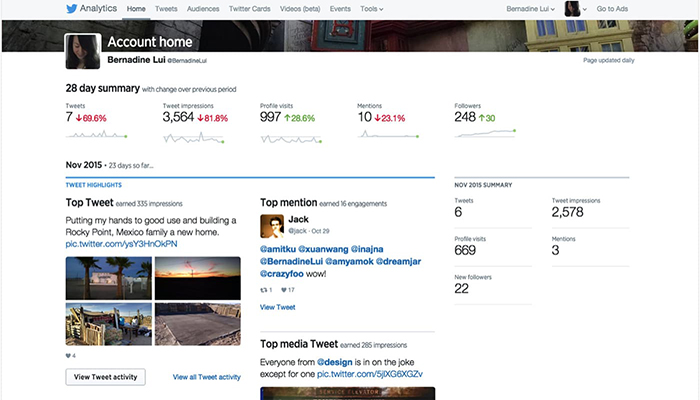 There's a danger that staring at a dashboard on a computer can make you see less and understand even less than that. Which is why Twitter allows you to export data into several formats. With this more tangible version in hand, you can disseminate around your team and tap into those people who like to get their highlighters out to really process data.

3. Keep an eye out for changes to Twitter's business model, which appears to be in a state of flux. February 2nd saw the platform withdraw access to third party apps for its APIs – these are the tools that allow apps to link up to each other. Larger business apps you might commonly use to monitor your socials such as Hootsuite and Sprout Social already pay for this access on your behalf so it's unlikely to trigger big changes, however it may deincentivise third party tools to give away free trials. But whatever comes next, it's clear that Twitter intends to make life more expensive for consumers of user interfaces away from the platform.