Caesarstone is a global leader in premium countertops, combining their surface expertise and cutting-edge knowhow to create surfaces that are aesthetically captivating whilst delivering a high degree of durability and strength, making them perfectly suited for use as kitchen worktops, vanities, and other countertop applications. Whilst it is sometimes stated that all manufactured stone surfaces are the same, regardless of brand, this is incredibly untrue, proven by the five points detailed below.
1. Heritage and Design
Since 1987, Caesarstone has been designing and manufacturing the very best premium countertop surfaces, revolutionising the approach to surface design. By the early 2010s Caesarstone were producing striking designs that looked as good as if not better than granite or marble alternatives. Today throughout the collection you can find; opulent designs that evoke the luxury of white marble; textured and patinaed surfaces or concrete inspired surfaces that are well suited to rustic or industrial spaces; and, with the recently launched Porcelain Collection, another leap forward in design with products such as Striata, Sleet or Smokestone.

2. Material Provenance
Caesarstone are well known for producing durable and robust products, but when it comes to the quality of what they manufacture, there's more to it than that. As a company they are more than aware, and invested in, the entire value chain from beginning to end. That means their products are tried and tested to ensure their safety and durability, the certification for which can be easily found on their website. Caesarstone products have also been independently verified by Declare, making sure the raw materials used throughout are entirely transparent. Furthermore, Caesarstone products are made with sustainability and the environment firmly in mind, the efforts of which are all detailed in their 2020 ESG Report.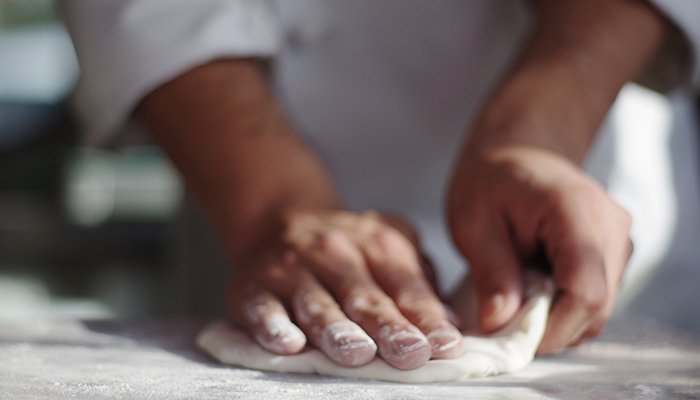 3. Multi-material Offering
Caesarstone are pioneers of the quartz worktop industry, producing the first quartz slab over 35 years ago in response to the inherent failing in natural stone alternatives. In August 2020 the intention to move into the Porcelain surfaces marketing was announced and following two years of intensive design and manufacturing focus the first Caesarstone Porcelain slabs were offered to market, making Caesarstone the first company to offer quartz and porcelain under one brand name. This move into the Porcelain category has allowed Caesarstone to offer the end-consumer much more choice in surface aesthetic, whilst giving retailers the opportunity to offer a new product with full confidence, knowing it has been produced by the surface manufacturing experts.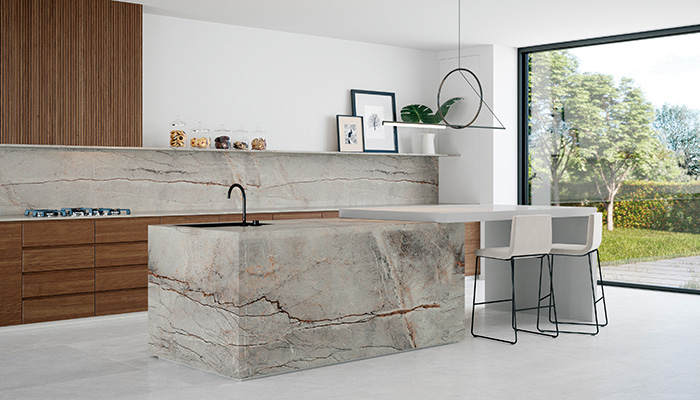 4. Lifetime Warranty
Caesarstone's confidence in their product is further evidenced by the introduction of their indoor, residential Lifetime Warranty, offering consumers and retailers alike the reassurance that Caesarstone surfaces are made to last and will look beautiful for years to come.

5. UK based customer service team
Should any questions or concerns arise at any time throughout the process, buyers or installers of Caesarstone can be confident in the knowledge they will have a UK team to contact, ensuring they will be backed by professional customer service and support. Further support is available through their two UK showrooms, one in London and one in Manchester.