Lisa Melvin, the co-director of Rugby-based Kuche & Bagno, explains to Tim Wallace how mixing many different design elements into one big setting is helping customers visualise their perfect kitchen.
One of the great things about talking to Lisa Melvin is that she always has a fresh and enthusiastic take on the market and plenty of genuinely innovative ideas. While other retailers were struggling with Covid lockdowns, for example, she simply borrowed an idea from the hotel sector to ensure customers could still happily wander around her Rugby showroom – albeit virtually. And by clicking on the products on display, they could either read more about them or be taken to a manufacturer's video.
"I was staying at The Fish Hotel in the Cotswolds and they had an online plan of the rooms built with Matterport software," Melvin explains. "It was amazing, so I've used the idea myself. The showroom is now available 24 hours a day and it's also a great way of learning about the products."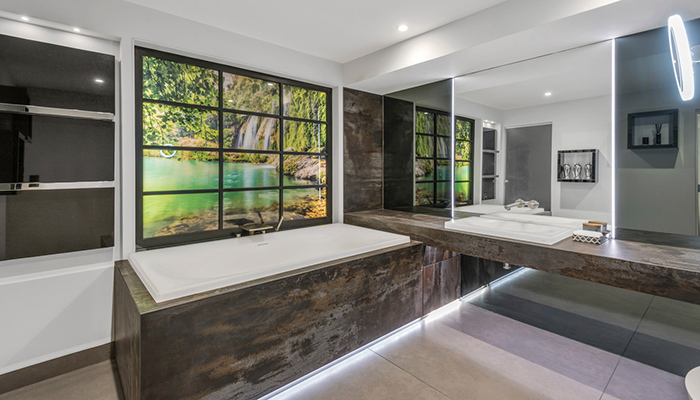 Part of the Melbros merchant chain, the former Gallery showroom was rebranded to Kuche & Bagno in 2019 and targets a wide cross-section of the kitchen, bathroom and interiors market. The business is flourishing, Melvin says, based on a strategy of being "reactive and diverse".
Another innovation is her "concept kitchen" – essentially one big setting using cabinets and doors from Crown but with many different bespoke and handmade storage solutions. The idea is not necessarily to sell the whole kitchen but to show customers what is possible.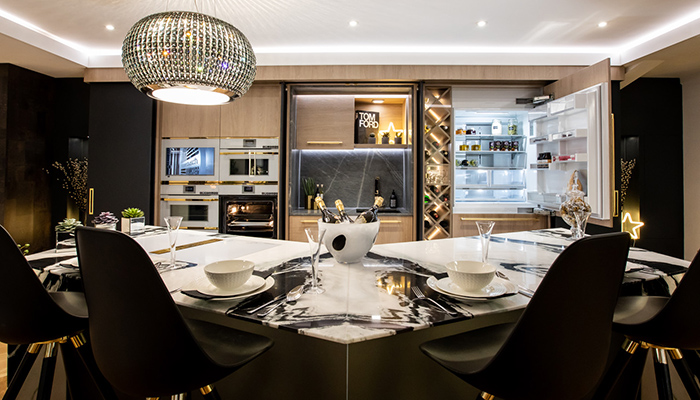 "It means you don't need to have lots of different displays," Melvin explains. "I'm using Crown and Omega, but we've got our own joinery company so we can also do our own range. I had this dream of being able to utilise an off-the-shelf product, maybe Mackintosh, and make it look handmade. If you can use your own skill base to sell products you don't need the big brand names who can sometimes dictate the way they want the display to look."
The store also offers furniture from Derbyshire-based supplier Kesseler. "You don't need to offer German now," she says. "As long as you've got a good carcase and great painted door finishes."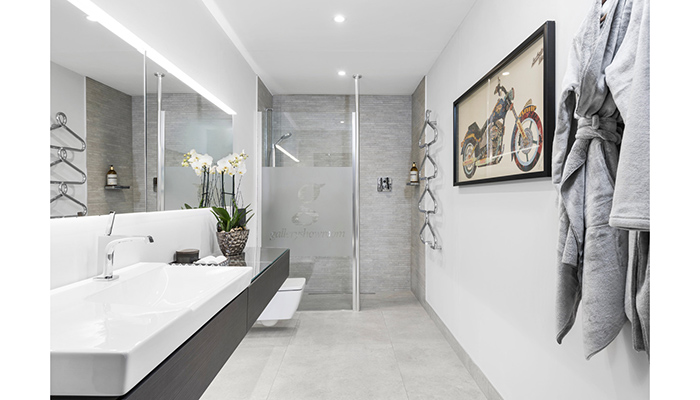 She insists kitchen design is evolving away from the fitted look and is a big fan of elements like walk-in pantries. She's also keen to source niche products, pointing in particular to uber-trendy London-based interiors brand Buster + Punch. For the moment, she's only supplying its hardware collection, but now plans to stock its modular, freestanding furniture range.
"It looks really cool," she says. "It's a great way forward and completely different. The level of detail is incredible and they offer a white glove delivery and installation service."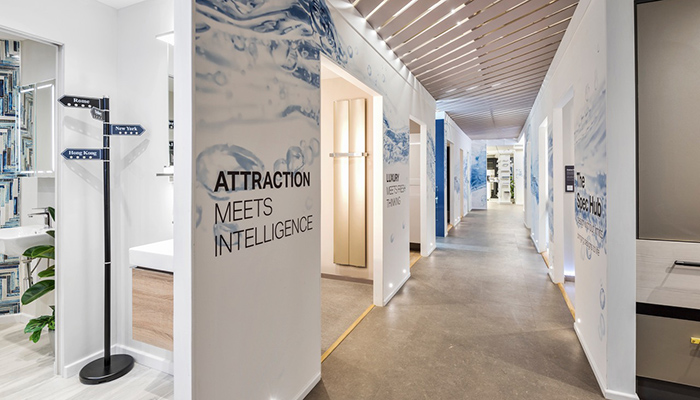 The overlap of the KBB world into interiors is gathering pace, she confirms, and interior design companies have significantly upped their game: "You only have to look at our industry awards; they sometimes wipe the board. The industry has to keep up with that."
The business also has a healthy contract and developer side: "We can change direction when we need to; you have to diversify," Melvin explains. "We work with a construction company and have done loads of government building refurbs in Whitehall and for the MOD. We're also looking to specialise in new builds. At the moment I'm looking at an indoor pool and spa complex."
'Wellness' is another of Melvin's many passions. She has just installed her own garden sauna and says bathrooms are evolving to incorporate saunas in particular.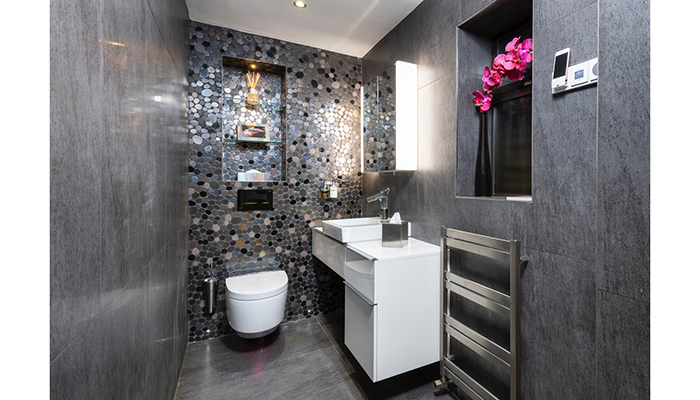 She also extols the benefits of technology in the bathroom: "Geberit does its DuoFresh odour extraction frame and flushplate," she says. "People haven't really got onto the bandwagon of installing odour extraction but it's the key element and the first thing designers should be thinking of. Better still is to have a separate space for showering and washing. I specify DuoFresh in 90% of bathrooms. Hotels and restaurants should all be putting them in."
She concludes by repeating her view that luxury interior design from other areas of the home will become increasing prevalent in the KBB world. "There are so many different handles around now," she says. "We're trying to focus on things like hardware. It's going to be a big thing coming back into kitchens and it's great because you can use them throughout the home. We're looking at names like Sophie Paterson and Armac Martin. We also work with Anvil and Turnstyle. It's now filtering into our industry and means you can offer clients something completely different."