Leading British furniture manufacturer Crown Imperial is delighted to unveil its new bedroom furniture showcase at its 15,000 sq. ft Daventry showroom. A 'must have' destination for retailers to visit for spring inspiration, eight stunning bedroom room sets take centre stage on the first floor. The newly re-modelled zone highlights the latest style and storage trends, perfect for retailers to share with customers to kick-start their next renovation project.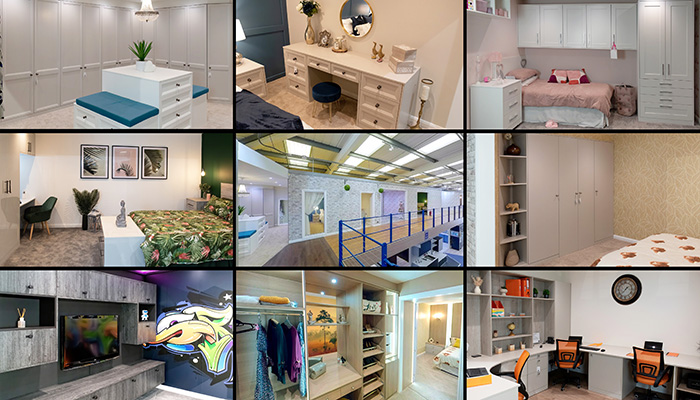 The new displays are presented in a variety of room sizes to showcase the versatility of the furniture and feature Rimano, Midsomer, Furore, Zeluso, Uno and Locano Touch collections. Customers have access to a host of inspirational design ideas to suit their lifestyles, including a show stopping master suite with a dedicated dressing room. Thereafter a stylish children's bedroom, office zone, gaming room, a dual bedroom and workspace, as well as the ultimate concealed walk-in-wardrobe.
Kitchens have also had a stunning update, with the new Shenaya collection showcased in a handle-less sage and a striking pale grey open plan design with handles. There are three new Uno displays in a variety of shades and the new eye-catching Textura taupe oak and black oak paired with Zeluso on the ground floor.
The latest 360°virtual tour is ideal for retailers to share with customers before a visit, highlighting the variety of interior organised bedroom storage solutions using the new 'open door' icon. View the latest Crown Daventry 360° virtual tour HERE.
01227 742424