British furniture manufacturer Crown Imperial is delighted to showcase its latest spring kitchen design inspiration, ideal for retailers to kick-start the new season. Cotswood is an in-frame style and a timeless choice, with an array of classic design elements to create a unique kitchen scheme.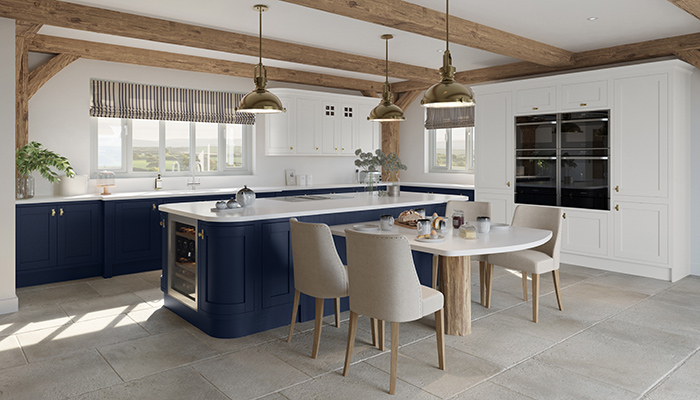 Inspired by the shaker movement, Cotswood is available in a palette of vibrant shades, offering retailers the opportunity to create a striking colour pop, perfectly paired with neutral tones. Designed for modern families, the open plan kitchen diner is presented in a stunning 'on trend' mix of deep blue and light grey units, with a curved island centrepiece. Crown offer a host of finishing touches including tongue and groove detail, arts and crafts style cabinets and decorative features.
Modern clutter free living is easily achieved with a host of organised storage choices for crockery and cutlery, complete with elegant, dovetailed oak drawer boxes. Designers have access to 22 painted shades to create their individual style statement and over 50 handle options to personalise the kitchen space.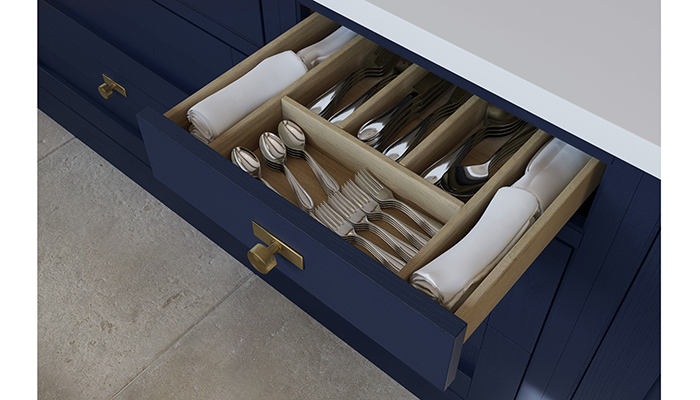 Crown Imperial offer a furniture solution across the entire kitchen, living and bedroom spaces to create a seamless theme, with an array of stylish finishes and colours to suit any taste and budget. Discover the latest kitchen inspiration online at www.crown-imperial.co.uk.
www.crown-imperial.co.uk - 01227 742424