When Burlanes Interiors operations director Helen Gulutu was tasked with designing an open-plan kitchen with sprawling proportions, building up a homely atmosphere was a priority, as was bringing in a sense of balance.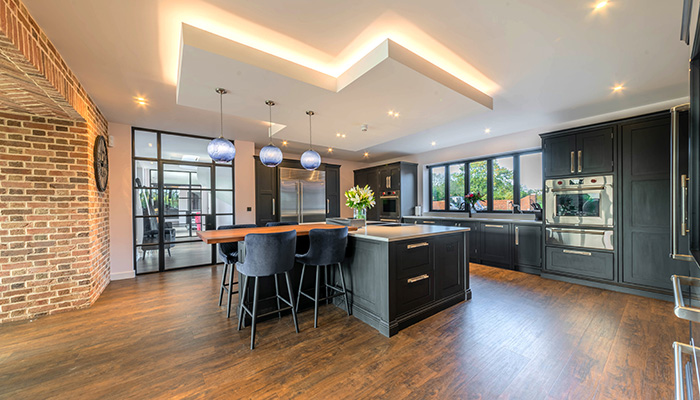 Q: Tell us about the property – when kind of house was the project in, and who was it for?
A: We were working for a family with grown-up children, and the property is a new build, and so as designers we were working from plans.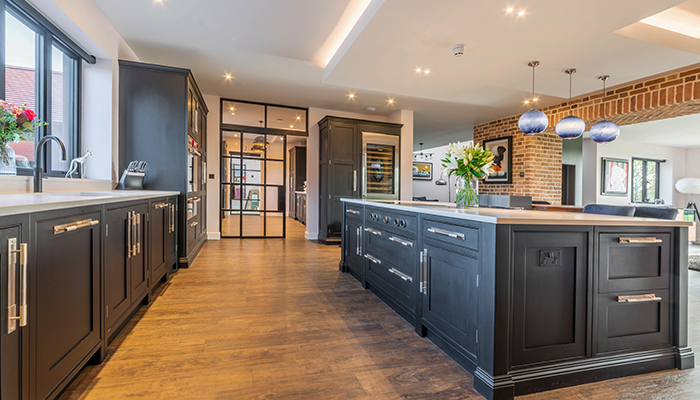 Q: What was the brief from the client for this project?
A: They wanted hand-painted bespoke cabinetry that they could take throughout the property. We designed and installed the kitchen, utility and two bedrooms, and our client chose the same colour and handles throughout so the same theme. Sub-Zero & Wolf appliances were a must, along with the BORA hob. Also, it was really important to our client to use British companies wherever they could – one of the reasons they chose us is because we manufature here in the UK, in Rochester, Kent. We also chose Armac Martin diamond knurled nickel handles, which are made in Birmingham. Additionally, the house was built as eco friendly as possible.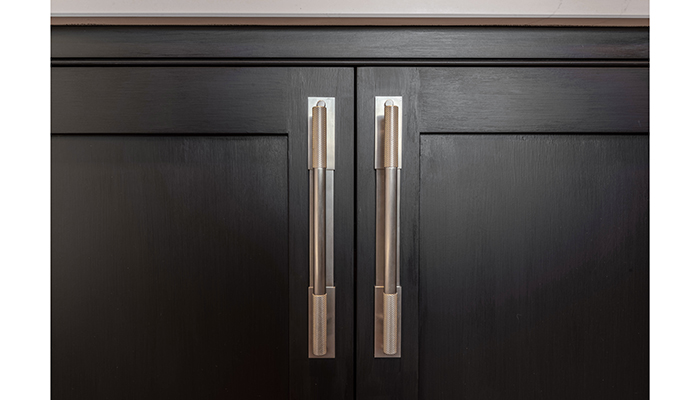 Q: How did you go about meeting the brief?
A: Firstly, we kept the carbon footprint minimal, employing local people where possible. Burlanes also plants a tree for every furniture project we undertake. We installed pocket doors in the kitchen and utility, which are seamless and space saving. Our client liked the idea of the pantry kept open so it can be used as a showpiece.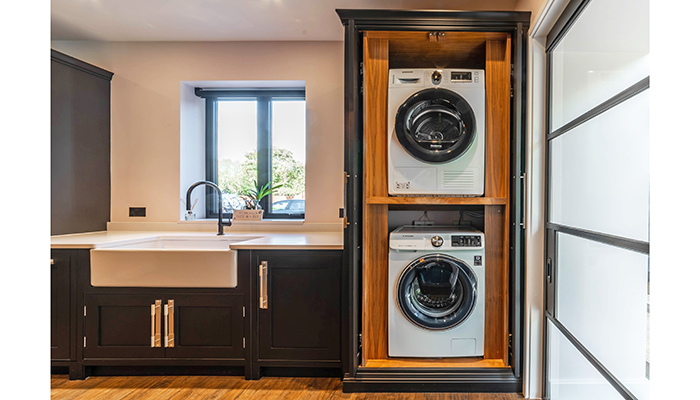 Q: What type of cabinetry did you choose and what made it the perfect choice?
A: We used our own Burlanes Wellsdown cabinetry handpainted in Downing Street by Mylands. Burlanes is a bespoke manufacturer, which means we can accommodate awkward spaces and make use of all available space as we're not restricted to standard cabinetry sizes. We also used walnut veneer, an American Walnut worktop, a Quooker PRO3 Fusion tap, and a Shaws large Butler Ceramic sink.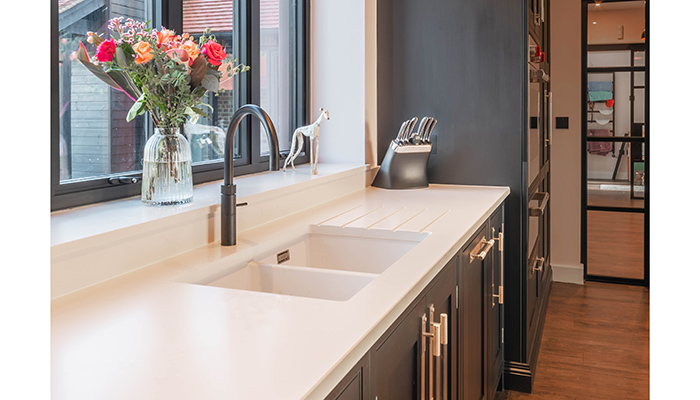 Q: What were the particular challenges that you faced and what were your solutions to overcome them?
A: We had to readjust the design because the underfloor manifold needed to be housed within the utility – so the utility cupboard has a removable back.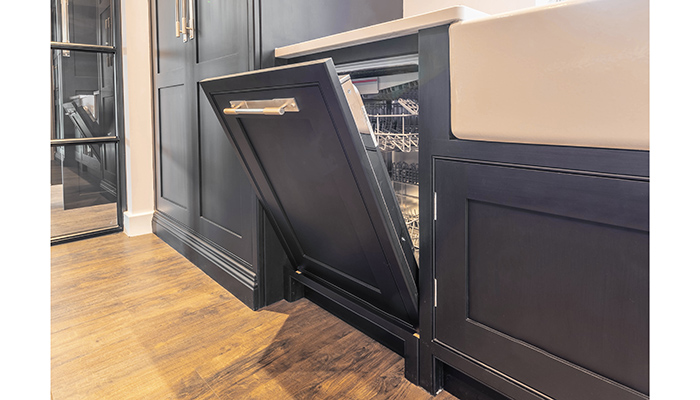 Q: What is your favourite part of the finished project?
A: The overall symmetry of the kitchen is what I am ultimately proud of. It doesn't just look stunning – it is a workable space. We don't just want to create beautiful kitchens – they have to function as well. Also, I love the fact that on the island the end panels weren't just Shaker panels. We made them as in-frame Shaker panels to completely match the in-frame furniture.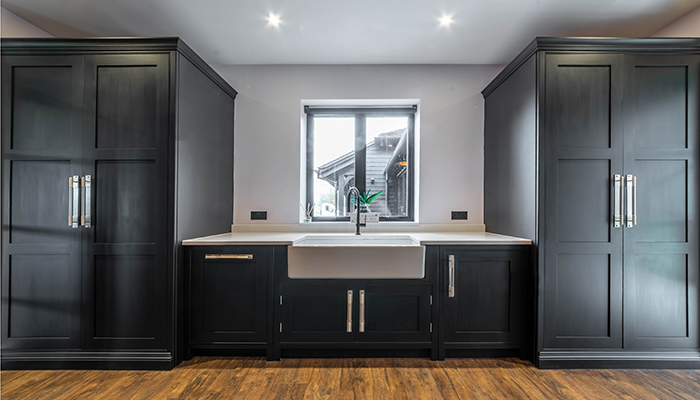 Q: What is the client's favourite part of the finished project?
A: The seating area with the wooden breakfast bar on the island to make it a social space whilst cooking – it's where the family like to sit the most.