A couple of months after launching in the UK, Richard Sloan, CEO of Sonas Bathrooms, talks to Nicola Hanley about Ireland's biggest bathroom brand's plans for expansion.
It's fair to say that Sonas Bathrooms is one of Ireland's great success stories. Founded in 1978 by John Usher and later run by his son Dermot, the Dublin-based business has grown from a one-man operation selling Twyford sanitaryware to become Ireland's leading bathroom brand.
Introduced in 2004, the mid-market Sonas brand now offers a complete range of bathroom products from sanitaryware, brassware and accessories, to furniture, shower enclosures, baths and heated towel rails. Operating under an asset-light manufacturing model, the company designs products in-house, and uses factories around the world to manufacture them.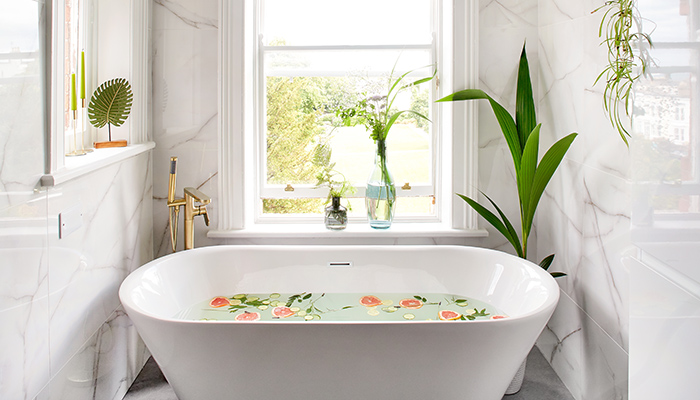 In August 2021, the business went through a management buyout, led by MD Richard Sloan who is now CEO, together with finance director Darren Tierney and commercial director Ger Fahy. "As it stands today, Sonas is now the largest single bathroom brand in Ireland. We employ just under 100 people and had a turnover in excess of €50m in 2022," says Sloan.
The company, which has around 400 displaying retailers across Ireland, has had its eye on the UK market for some time now. Pre Covid, Sonas considered acquiring or merging with another brand to help facilitate its entry into the UK, but the pandemic and all the challenges it presented, put paid to those discussions. However, following the MBO in 2021, Sonas turned its attention back to the mainland.
"We reached the conclusion late in 2022 that we would make an organic entry into the market," says Sloan. "So timing wise it has been on the cards for a while, but we now had the bandwidth and the capacity within the management team to really drive it on. We have also put a lot of focus into new product development and product vitality over the last few years and we felt the offering for the Sonas brand was now complete and ready to target a new market. The UK is our nearest and dearest neighbour and there are a lot of similarities from a product design and standards point of view, so we felt the time was now good for us to go and make that move."
Although Sloan says the supply chain issues that have affected the sector have mostly settled down, he believes retailers are now taking stock and reflecting on the level of support they received from manufacturers, which is proving positive for Sonas. "There have been some legacy issues for some companies and we may see some further challenges, but I think the market is open and the response we've had in the first few months in the UK has been extremely positive," he says.
Since launching in the UK in January, Sonas has signed up around 100 retailers. "We've made very positive inroads and now it's about developing those customers and getting product on display and retailers into the habit of using Sonas as a regular supply partner." Keen not to overstretch themselves and keep service levels high, Sloan is looking to take on 200-250 retailers in its first year in the UK. "We're a very considered and measured business and our philosophy is to give our customers the best possible service and develop a good partnership and alliance relationship and maintain the high levels of order fulfilment that we're famous for."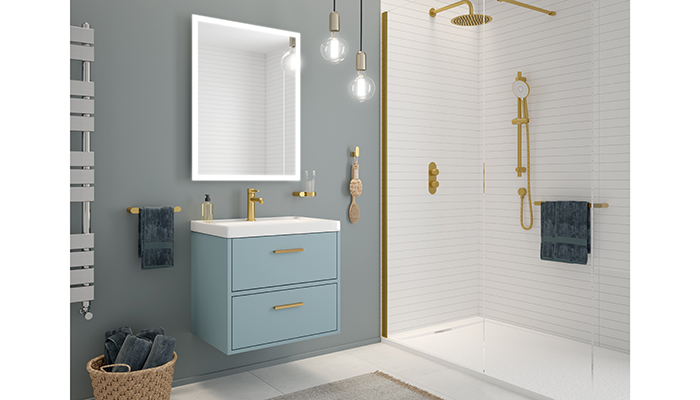 Brexit presents obvious obstacles, but Sloan says it isn't proving too problematic in terms of lead times. And once Sonas has a central UK warehouse, which it is looking to open mid 2024, it will be able to circumvent most Brexit-related issues.
The company is also looking to have a big presence at KBB Birmingham next March to build its retailer base and plans to tap into the commercial side, too. "Our ambition is to have a replica model of our Irish business in the UK and to fully develop each of the channels. In Ireland, 40% of our business is accounted for by specifications and the UK has those opportunities as well."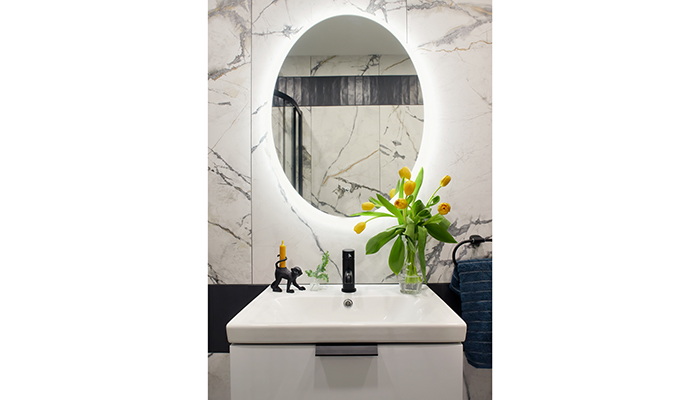 For now though, Sloan is taking his time. "We don't want to run too fast, too quickly," he says. "Having a customer-centric model and winning the hearts and minds of customers takes time. It takes time to build up these relationships and prove yourselves but we have that time and we are patient and we're disciplined."