Minimalist and easy-to-fit linear shower drains are increasing in popularity – Sally Smith talks to the experts to find out more about the latest designs on the market.
The demand for wetroom-style bathrooms is a trend that is here to stay and the linear shower drain offers designers so much more flexibility than the traditional centre or point drains to create a unique and stylish shower space for their clients.
Manufacturers have seen the increase in popularity of linear shower drains reflected in recent sales. "Our Schlüter Kerdi-Line linear drain sales grew by 47% in 2022, making it 80% of our total drain sales," explains Andrew Saxon, Schlüter-Systems' product manager. "The linear drain can be fitted on the side adjacent to the wall requiring minimal tile cutting, as opposed to a point drain that needs to be fitted in the middle of the shower, requiring envelope cuts in the tiling. This makes the linear drain a particular favourite with installers."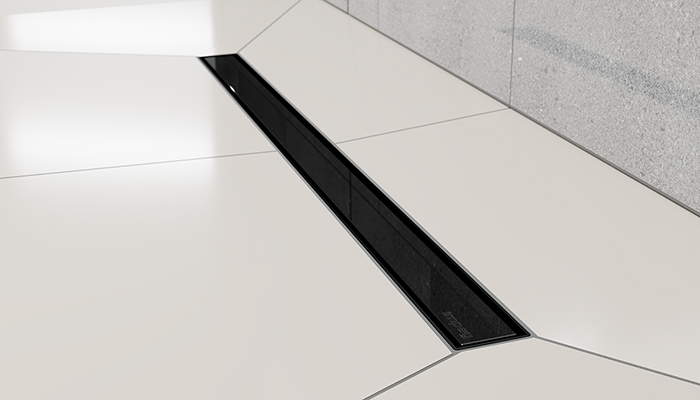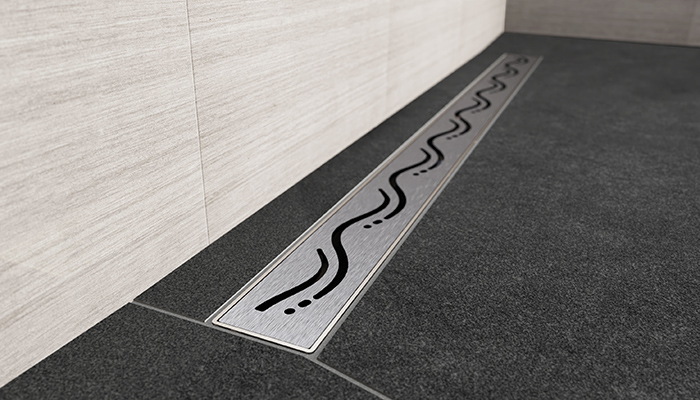 Martin Taylor, category manager, shower floors, Coram UK agrees. "Unlike a square drain, the options for drain placement with a linear wetroom layout are much more varied as the linear drain comes in different lengths," he says. "We have noticed more designers wanting the linear drain to be fitted close to and in-line with the wall for a 'barely there' appearance or a drain to be inlaid with the same tile finish as the rest of the floor creating a 'hidden' appearance to the drain. We offer two, three or four falls, to direct water to the drainage point creating three separate layout choices, ideal for an awkward or unusually shaped bathroom."
Linear shower drains can be easily incorporated into a contemporary bathroom layouts to create a clean, uncluttered shower space. Sarah Evans, head of product marketing for Hansgrohe UK, says: "Our RainDrain can be dropped into the floor for a flush finish and tiled around for a sleek design. The linear shower drains can be personalised to add interest to the overall space such as selecting a gold-toned finish to elevate neutral tiling in wetrooms."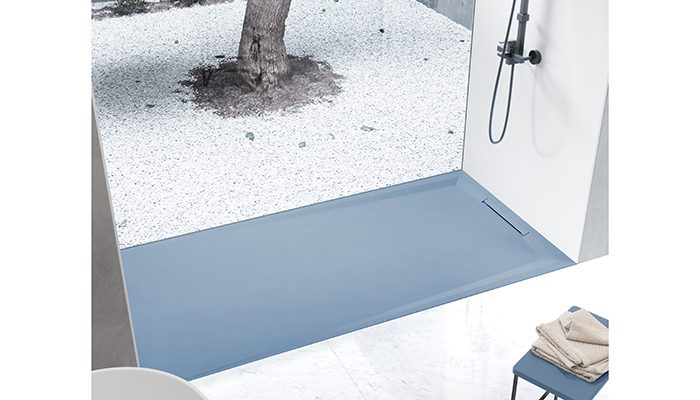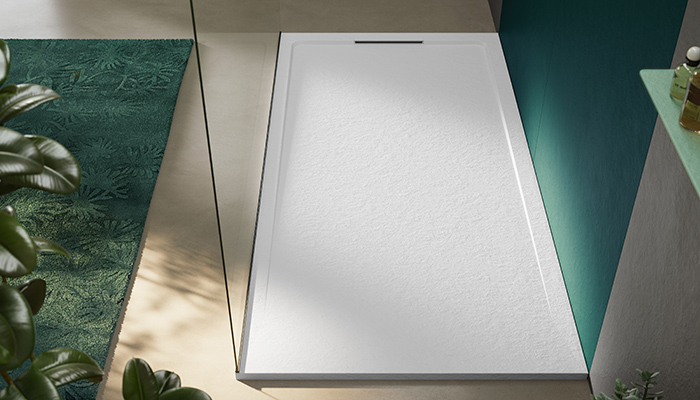 The trend for minimalist style bathrooms has definitely increased demand for more adaptable shower drainage. Belén López, Acquabella, marketing manager, explains: "These linear products are relatively new, but they have been increasingly penetrating the market. We have seen sales of shower trays with linear drains grow compared to other models. The linear drain is integrated into the shapes of the shower tray, minimising the joints and therefore, the risk of leaks when a built-in shower tray is installed."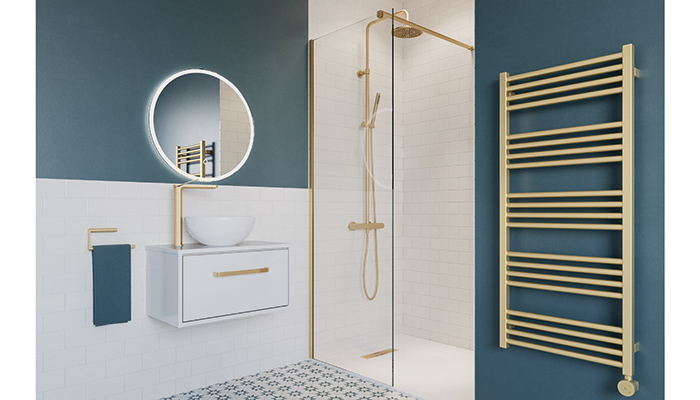 Richard Ticehurst, brand expert at Bathroom Brands Group, Crosswater, agrees. "Linear shower trays have become a popular choice as they enhance the aesthetic and functionality of contemporary bathrooms.," he says. "Although installation of a linear shower drain can be more expensive, the elegant finish and maximised drainage should always be explained to the customer, especially for family bathrooms, because they are easy to clean – imperative for busy bathrooms. The waste also sits flush with the floor, meaning this design lends itself well for wetroom-style bathrooms where easy accessibility is essential."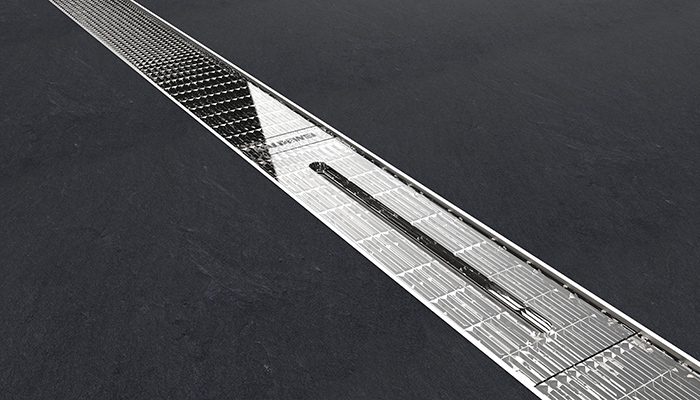 Linear shower drains offer waste solutions for any size or style of shower space with lengths from 300mm up to 1,500mm. Adam Teal, head of sales at Kaldewei UK, says: "We are launching a new shower channel later this year with a 'click 'n' clean' mechanism, making for fast, hygienic cleaning in the bathroom as the cover can be open and closed with one hand, and it is extremely adaptable as this linear drain will be available in lengths up to 1500mm."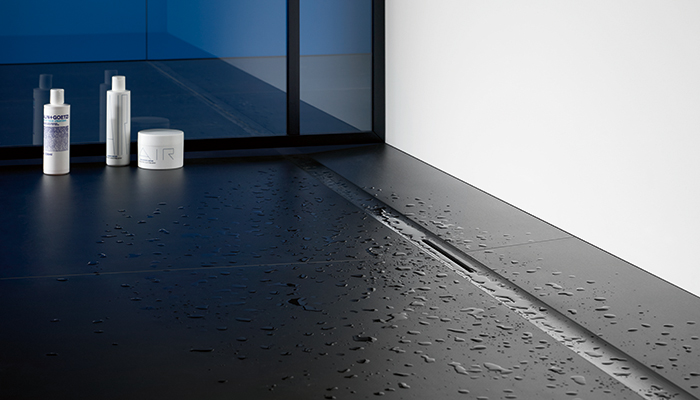 Dallmer presented two new innovations at ISH 2023 – the CeraFrame Liquid and Black Edition channel that are both part of the DallFlex shower channel system. Yvonne Dallmer, MD, says: "It was clear by how quickly our stand filled up that our visitors were very interested in experiencing our products first-hand and they were particularly interested to learn more about the new CeraFrame Liquid – a specifically designed shower channel that creates a seamless, thin-layered finish in shower areas."