Labradorite is a new Ceralsio Ceramics surface from CRL Stone in stunning Royal Blue.
Reminiscent of the exclusive and precious gems from which it takes its name, Labradorite is a regal ceramic surface that creates a luxury ambience. Intense in appearance thanks to its dark blue background, the brown marble-like veining provides a rich aesthetic that really draws the eye, particularly when used in contrast with lighter colourways elsewhere.
Ceralsio is a hardwearing ceramic surface built for the demands of modern living. Completely impermeable and resistant to heat, wear and tear and ultraviolet rays it is the perfect surface for kitchens, bathrooms, walls, floors and even outdoors. Labradorite Royal Blue is available in 12mm thickness and either a natural or polished finish.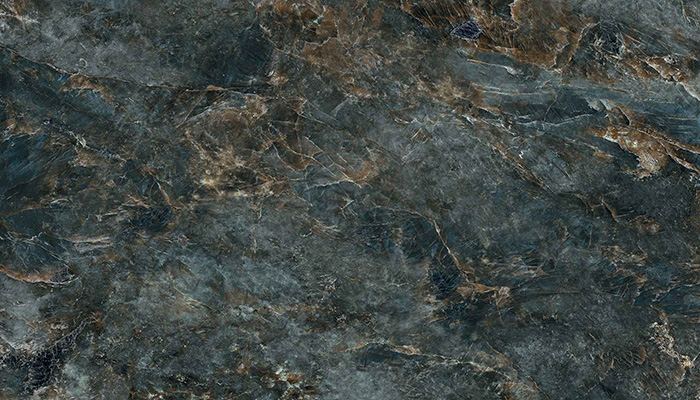 This easy to clean and care for surface needs no special products to clean it; stains can be removed with water or milder cleaning products and because it is non-porous, the build-up of bacteria or mould is prevented, and food can be placed directly on it.
Labradorite is a surface that deserves to be on display, over large areas such as kitchen islands and as a focal point on splashbacks.
For more information call CRL Stone on 01706 863 600 or visit www.crlstone.co.uk.