Schlüter-Systems, the German specialist in solutions for tile and natural stone installation, is expanding its UK network by working with luxury bathroom showrooms and installers. Tim Wallace gets the full story from head of sales Lee Rowland.
Q: What's the background to Schlüter-Systems' move into the luxury bathroom sector?
A: Back in 2020, our current business plan was coming to the end of its growth phase. We'll do around £13.5m turnover this year but we knew if we wanted to continue growing as a business, we needed to adapt our plan.
In 2021, I began analysing the Schlüter business in France, which puts more emphasis on high-end bathroom showrooms and the merchants' side. They have had great success with this approach so we decided to add this route to market in the UK, alongside our existing tile distributors. We now have three sales teams looking after our different target groups – one catering for architects and designers, a second looking after the tile distribution network and the tile fixers, and the new one looking after bathroom showrooms and installers.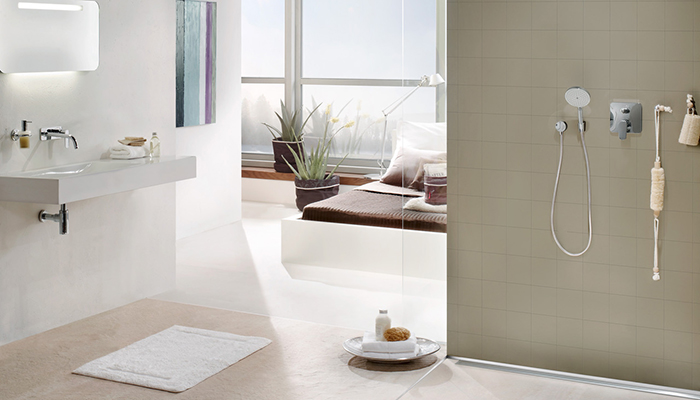 Q: What benefits can you offer retailers looking to open accounts with Schlüter-Systems?
A: The products are German designed and engineered, which brings with it the high quality and performance that you'd expect. Our name gives you one hint at another benefit; our products are designed to work perfectly together as a system, giving retailers peace of mind. Elsewhere, you'll find a lot of what I call 'Frankenstein' systems where component products are put together from different companies. They're a mix of various products, which means there can be problems in compatibility and functionality. We see installers having to put systems right with our systems because the original products should never have gone together in the first place.
We're really proud of our investment in training and how this drives the industry forward. At the moment, we're developing another training facility that will double our UK training capacity to 1,200 people next year. As well as our training days, we provide ongoing comprehensive service and support across the whole of the UK and Ireland through our sales and technical teams.
A new website has just been launched, with a focus on helping visitors find the product they're looking for quickly, and we're developing literature and point of sale specifically for retailers. Our products will soon be available on Virtual Worlds too. Essentially, we're a respected brand with the products and support to make us a reliable choice for retailers.
Q: What kind of stock levels do you have and can you offer storage?
A: We understand that retailers don't have big warehouses, so we hold good levels of stock at our head office in Coalville, Leicestershire, with weekly deliveries coming in from our head office in Germany. In most instances, orders placed with us by 1pm will be delivered the next working day.
Q: How much growth are you hoping to generate?
A: We work hard to be specified on lots of major construction projects. If these projects are delayed, which has happened a lot due to Covid, Brexit and other market factors, it impacts our turnover more than we'd like. So we hope that by working closer with bathroom retailers, it will balance out these peaks and troughs. In the initial months that we've been following this strategy, the results tell me it's the right way to go.
Q: What are your longer-term targets?
A: At Schlüter-Systems, we have ambitious targets to hit over the next five to six years that will be underpinned by this move. Over time, we hope this move will be a growing contribution to our overall turnover.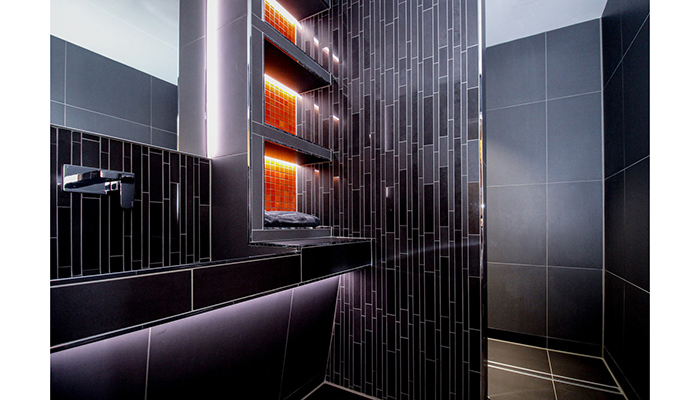 Q: How big is the challenge in the current climate?
A: I probably underestimated it. It takes time to develop the brand and the trust. But we're already well ahead of plan without London really being serviced. This will be a multimillion-pound channel for us going forward.
Q: How many new people have you recruited?
A: I have 16 people on the road, we have more people looking after the existing distribution network and six people dedicated purely to the bathroom sector. We have customer services and a technical help desk so we can deal with things over the phone too. We're expanding and investing while a lot of people are not. The biggest potential is in London and we've had another two guys join us for that side of the business in the last few weeks.
Q: How's the wider bathroom market looking right now?
A: The top of the market, where people want quality and peace of mind, is less affected by the talk of recession and the cost of living. Yes, it's London-centric but that top 10% is much more robust. It's inconsistent week to week in terms of foot traffic. In tile distribution you have a good month followed by a bad one. We had a particularly slow start but that's now gathered momentum. I know West One and CP Hart better because our paths cross on specification and that is definitely not slowing down. And installers and retailers that visit us for training say they're still busy.
Q: How have rival firms viewed your move to take market share from them?
A: They're certainly looking over their shoulders. They tell us they knew it was going to happen and now it has. But if we want to hit the £20m turnover point we need to broaden our business partner channel into the bathroom sector, and I firmly believe that we have better products than anyone else on the market.