We catch up with the owner of the new Kutchenhaus Glasgow showroom, Philip Archer, to hear all about the new venture and what his space has been designed to offer customers.
Q: Why did you choose this location for your new showroom?
A: The location is situated close to Glasgow's Westend and city centre, in an area that is fast becoming the go-to place if you're looking for a higher quality of kitchen. Our showroom occupies a beautiful corner unit with floor to ceiling windows showcasing our bespoke, German-engineered kitchens.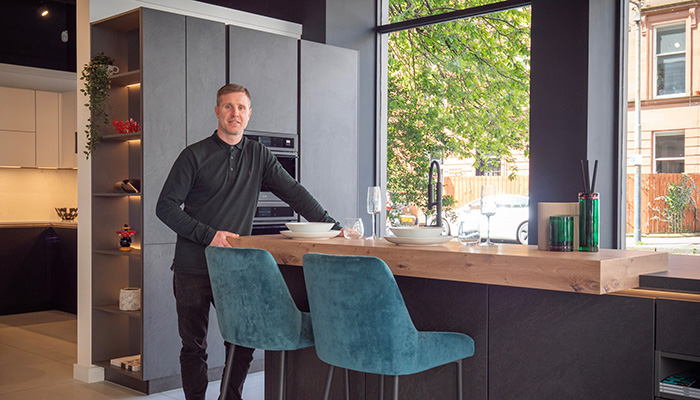 Q: How long did the build process take?
A: The store opened less than a year after we took possession of the premises. We discovered multiple suspended ceilings from previous businesses covering some amazing period cornicing on the original ceilings. Occupying a traditional tenement building in Glasgow's Westend, we decided to restore its original features as best we could, which beautifully contrasts with the sleek, contemporary German-designed kitchens we are showcasing.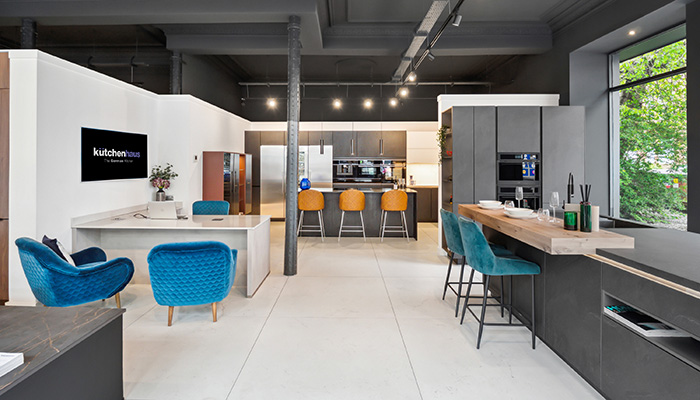 Q: How many displays are there?
A: We are housing four large displays, two workstations and a large sample area.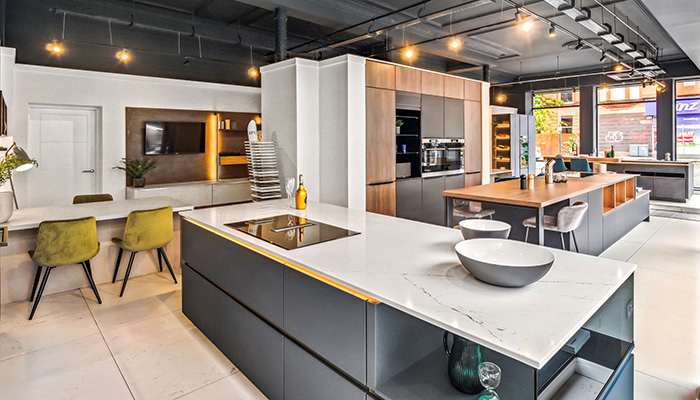 Q: How did you decide on the styles of the displays and which products to showcase?
A: Kutchenhaus have an expert showroom designer who we took the lead from. They provided guidance on the showroom and recommended some of the brand's bestselling and most sought-after kitchens, which you can now see on display. Once the displays were installed, we picked out a wide variety of striking solid surface worktops which we think our customers will love.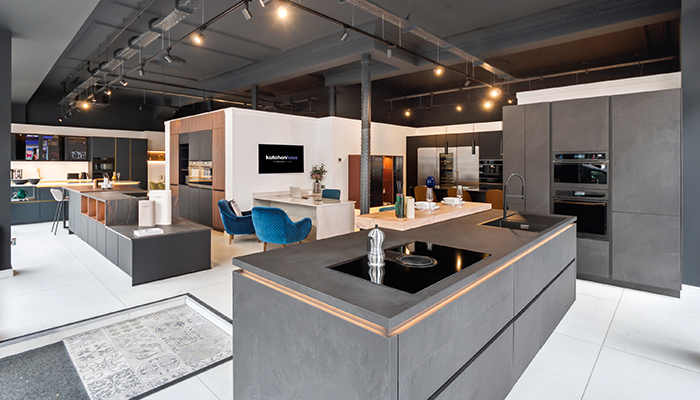 Q: Are there any working displays?
A: While we have power to all our displays, we have one fully functioning display. This showcases a downward draft induction hob and a boiling water tap, to give visitors an idea of how these forward-thinking appliances work as well as look.
Q: How are you planning to engage with potential customers in your area?
A: We are producing a lot of social media content to demonstrate our kitchens' capabilities. Alongside this, we are also planning cooking demonstrations along with our appliance partners in the near future. These events will allow interested customers to come along, chat to the team and learn a new skill or two.
Q: In your view, is there anything different about this showroom compared to other kitchen showrooms?
A: With our showroom being the newest in the area, we are able to showcase the most modern trends and kitchens to our customers. We offer a personal service in which we like to get to know our customers and take them on the journey. Additionally, the lead time is approximately six weeks from showrooms ordering kitchen furniture through to delivery to our customers.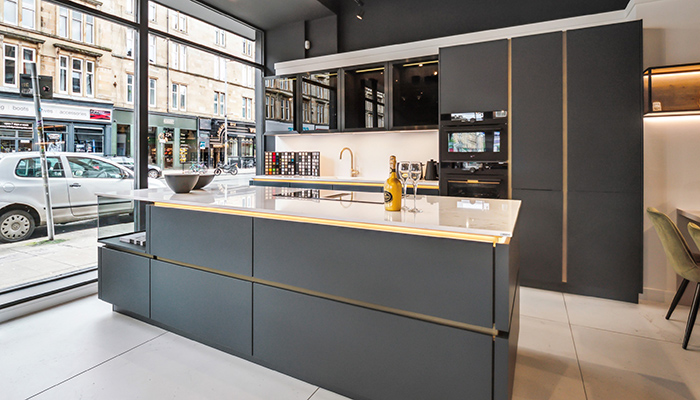 Q: Tell us what it's like to be a Kutchenhaus franchise partner. What training and support do they give you?
A: Being part of Kutchenhaus, which is owned by the largest kitchen manufacturer in Europe, Nobilia, is a huge plus point. The kitchens and appliances themselves are high-quality and the training and support is on another level. Having had all our office staff in Germany receiving product training, all our installers will also be taking part in installation training to become approved installers.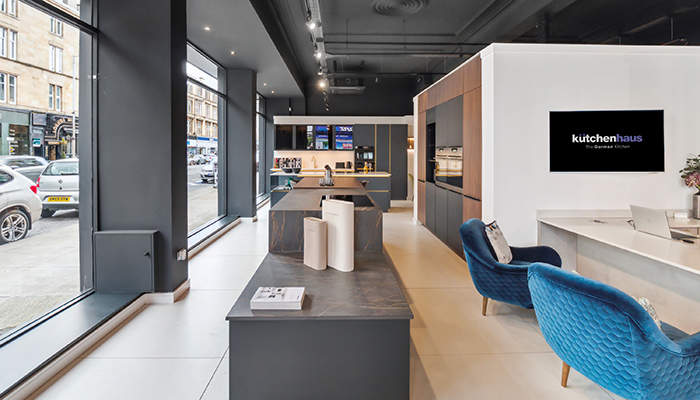 Q: What sets Kutchenhaus apart?
A: The Nobilia-manufactured kitchens which Kutchenhaus offers are market-leading in Europe for a reason. Not only are they of exceptional quality, but they're also affordable – and that sets us apart.