There's no doubt that kitchens are one of the most complicated rooms in the house to design. Between layout, material choices, colour schemes and a multitude of other factors, the elements at play are numerous, and due to its position as the heart of the home, it's critical that the space is both aesthetically pleasing, highly functional and hardwearing.
In order to achieve this, it is vital that kitchen designers get the fundamentals right – the best cabinetry and worktop that the budget will allow. Over the lifespan of the kitchen, short term fad colours and unused gimmick appliances or 'entertaining' features will be painted over and replaced. The success of the design will be determined by how the space was planned and executed, along with the quality of the permanent features. A well designed and well specified kitchen, where the right level of investment has been made in cabinets and worktop, will still look good 10 years after installation.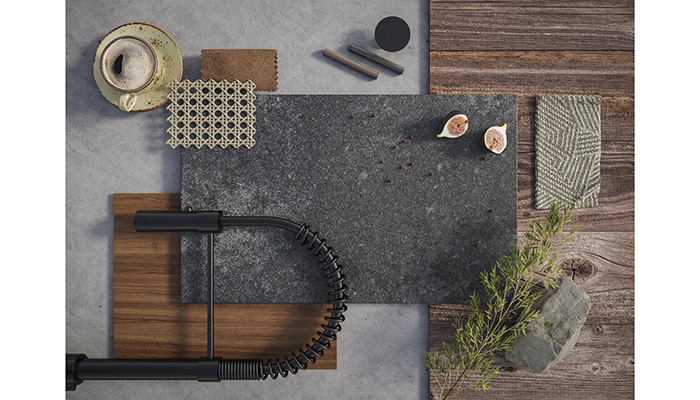 Why is this important? Most of us will buy two, maybe three kitchens in our lives. A kitchen designer, save for those dealing at the high end with customers who have multiple properties, may never see the same customer twice. But all customers have their own social networks and they like to talk about their purchases, good and bad.
In our experience, most independent kitchen studios don't spend huge amounts of money on marketing themselves. Instead they rely on reputation and vital word of mouth recommendations from former customers who are happy to stand by their positive experience and pass on studio details to friends, family and anyone that wants them. And these are not confined to the few weeks post installation. A happy customer will wax lyrical about their kitchen purchase forever more, as long as it continues to serve their needs and look great while doing so. Get it right and you could get a lifetime of positive recommendations from a happy customer. Equally, the same applies in reverse if after 3-5 years the cabinets are marked and the worktop top stained and cracked.
So let's get back to the worktop. Logistically, the worktop is often one of the last elements to be installed, but just because it gets situated towards the end of the project does not mean it should be low on the priority list. Alongside the cabinetry, the worktop is the most visually impacting element of any scheme, and as such has huge significance on the overall design and aesthetic. This makes choosing the right worktop for the space incredibly important if the kitchen is to be visually appealing and tie beautifully together. Caesarstone offer a range of on-trend surfaces for this exact reason, whether the customer is after Porcelain or Quartz, light or dark, industrial or traditional, boldly veined or subtle, there's sure to be the perfect surface for any scheme within our Caesarstone Collection.
Furthermore, a lack of worktop space ranks very highly on customers reasons for renovating their kitchens. Planning in space for the various kitchen activities is important and these vary hugely depending on the customer and their intended kitchen use. Whilst walk in pantries or pantry cupboards have grown in popularity these aren't a viable option in every kitchen, so creating spaces that allow for designated food-prep areas, counter-top appliance zones and locations in which customers can plate up food is vital to forming a kitchen that is enjoyable to use. The worksurface (and floor) take the brunt of the harshest kitchen activities and so choosing durable materials that can withstand the daily tasks and still look beautiful for years to come should be a key consideration. Caesarstone surfaces are scratch and stain resistant, non-porous, highly durable and require little daily maintenance, making them the ideal choice for busy kitchens.
Additionally, customers want so much more than just a kitchen now. They want their kitchen to feel like a true living space, which has substantially increased the inclusion of breakfast bar seating, island counter hobs and sinks and fitted bench seating which allows for cooking and washing up to become sociable activities alongside homeworking children or gathering friends. This growing wish for large islands can either lead to the creation of incongruous centre pieces or become a statement piece in themselves with the right selection of worktop, particularly when the design includes waterfall ends or drawer cladding in the same worktop material as used throughout the kitchen.
Throughout any part of the design process, long term customer satisfaction and peace of mind play an important part and with customer budgets being squeezed tighter by the cost-of-living crisis, it's become even more important to reassure them that the materials you are suggesting they use are a worthwhile investment. Caesarstone surfaces are expertly crafted, rigorously tested and come with a Lifetime Warranty ensuring you and your customer have every faith in their longevity. Should any questions or issues arise you have the further reassurance that the UK Caesarstone team are available by phone or email to help.
For further inspiration and information on our range of beautiful surfaces visit caesarstone.co.uk