Enhance your kitchen design with Smeg's excellent variety of products created for ease and convenience in the heart of the home. With intensive research, planning and testing, Smeg's Italian heritage is embodied in the professional results created through its products.
Omnichef Oven
As the flagship model of the revolutionary Galileo range, award-winning Omnichef combines traditional, microwave, and steam cooking in one appliance. With the need for just one appliance, valuable kitchen worktop and built-in unit space becomes available. Part of Smeg's Made In Italy project, the innovative 7-in-1 oven is designed for up to 70% quicker cooking and healthy, simple, restaurant-quality results. Multistep cooking allows you to cook using traditional, steam and microwave functions sequentially, whilst Multitech allows you to combine all three technologies together. Omnichef offers an impressive 150 automatic recipes, a multi-tip probe, and an intelligent new airflow system for creating better cooking and browning results.
The choice between a 45cm compact Black Dolce Stil Novo and 45cm compact or 60cm Linea Neptune Grey provides full customisation options to fit personal kitchen design requirements when creating a minimal and seamless kitchen.
SpeedwaveXL Oven Technology
Part of Galileo, the innovative new SpeedwaveXL oven combines traditional cooking and microwave in one appliance.
Designed to enhance cooking flexibility and offer kitchen designers tangible space saving improvements, SpeedwaveXL can reduce cooking times by up to 40% when the oven combines with microwaves. As an alternative to separate combi microwaves and warming drawers, the SpeedwaveXL can cater for both. Whilst offering ample cooking capacity with single or multiple ovens installed for flexibility or symmetry, the oven offers a spacious 68-litre capacity with 5 cooking levels.
The SpeedwaveXL oven is currently available in Linea Neptune Grey and Black, and Classic stainless steel.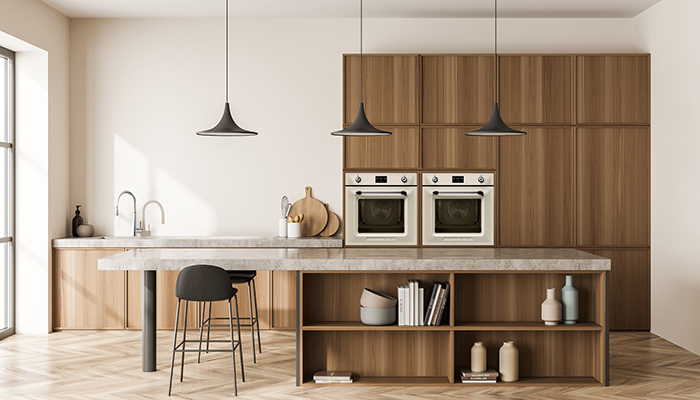 Steam Generation Ovens
SteamGeneration ovens combine steam with traditional cooking to create healthy and nutritional results that burst with flavour. With illuminated dials and LED digital display, controlling your appliance has never been easier. Take the guesswork out of cooking with 20 automatic programmes built in for a tried and tested for a tailor-made cooking experience.
Choose between two steam options for a hassle free approach to flawless results. Steam one offers up to 40% humidity with a manual water loading system while SteamOne pro offers up to 100% humidity with Fill & Hide water loading system.
SteamGeneration ovens are available in Linea Neptune Grey and Black, Classic stainless steel, and Victoria cream, black and stainless steel.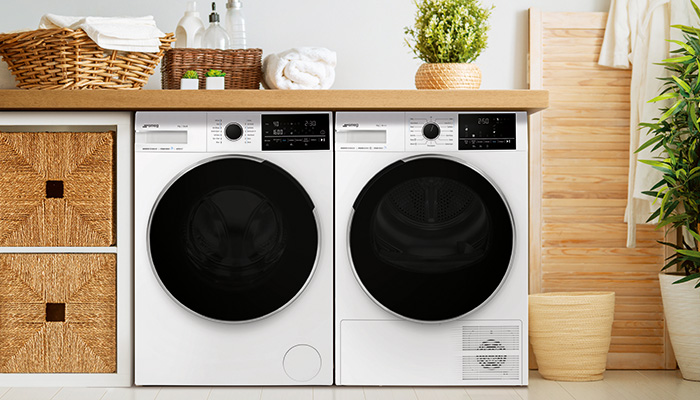 A Rated Washing Machine
Upgrade your laundry routine with Smeg's new A rated washing machine. Offering a 9kg drum and 14 programmes, the Steam Energy option provide the highest level of care for your clothing and guarantees the best results on all types of garments, whilst reducing energy consumption. The advanced washing machine offers anti-crease, anti-steam, and anti-allergy benefits. The steam injection is an innovative laundry care solution that can quickly and effectively neutralize odours and allergens, whilst also smoothing out stubborn creases. Autodosing ensures the perfect amount of detergent and softener for each wash cycle. The treatment, simplicity, and absence of waste in the machine make it an ideal choice for anyone looking for a convenient and environmentally friendly washing solution.
To find out more and view the full range of Smeg products, visit https://www.smeguk.com/.