UK homeowners spent an average of £4k each on renovations since lockdown began in March to July 2020, according to a report by money.co.uk. Unsurprisingly, consumers are increasingly researching these major purchases online, so it's more important than ever to evaluate the visibility of your business. Social media can dramatically improve your brand awareness and help drive traffic to your website, or showroom – and it's free. Emma Cowley, brand & digital marketing manager for Rangemaster, offers her top five tips for retailers.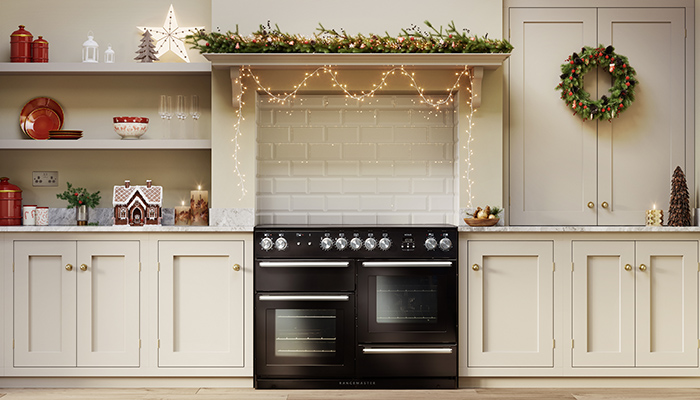 1. Your showroom is not just about selling kitchens or bathrooms – it's about delivering the dream, and when it comes to social media platforms, there is nothing quite as aspirational as Instagram. Your displays provide the ideal material for your image grid, and to help your followers find inspiration for their next home makeover. They also give you the chance to change up your content and keep your feed fresh with some light-touch styling centred around seasonal holidays. For instance, a tray of mince pies in the oven for Christmas, or a basket of decorated eggs on a worktop for Easter. Your showroom grants you access to an array of stunning sinks, taps and appliances that most people can only dream of, be sure to share them.
2. Providing useful and interesting content, such as recipes or how-to videos, will also allow you to connect and strengthen the relationship with your followers. Some customers may not physically be able to visit your showroom, so why not try filming yourself or a (socially-distanced) colleague giving a 'virtual' tour that you can share on Facebook or Instagram? Product demonstrations or Q&As work equally as well – the opportunities are out there.
3. Simply posting content will only bring you a limited number of followers. By actively engaging with social media users, you not only grab their attention, you will be sending the message that you care about building a relationship between them and your brand. Reply to any comments on your posts and respond to others' updates to help your account be seen by new users. Remember, social media is all about making your audience feel connected with your brand.
4. You can easily increase the reach of your social media posts by simply tagging relevant brands or manufacturers featured in the image. For instance, when sharing an updated kitchen display with a Rangemaster range cooker, retailers can tag and mention the company and any others with visible products. This will encourage the brands to engage with the retailer's post. At Rangemaster, we enjoy seeing pictures of stunning showroom displays and consumer kitchens featuring our range cookers – as do our followers when we share them!
5. Creating content for social media doesn't need to be time consuming. We actively encourage retailers to work with manufacturers to utilise any available assets, such as product images and videos. Having access to additional content will allow you to update your feed regularly, which is necessary if you're keen to grow followers. When it comes to your business, a successful social media strategy could be as instrumental as your window displays in showcasing your product offering, craftsmanship and creativity to consumers.