Responding to the trend for bold, dramatic patterns in interior design, Macchia Vecchia is a stunning ceramic surface from CRL Stone.
Part of the Ceralsio range, the surface is marble inspired, creating a luxurious impression with its distinctive grey and gold veining as a contrast on a white background for maximum visual impact. Striking whether used as a splashback, feature wall or worktop, Macchia Vecchia can also be book matched just like real marble, making it particularly popular for kitchen islands in an open-plan setting.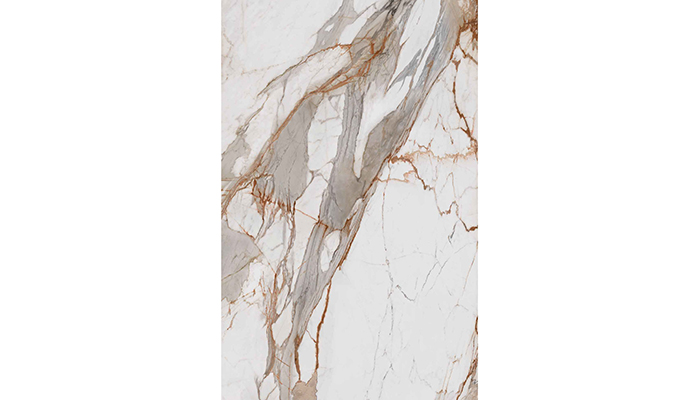 Available in a natural or polished finish and in a 20mm thickness, Ceralsio is a ceramic surface that is totally impermeable, completely stain and scratch resistant, very thermally stable and shock resistant. It is also UV resistant, making it the ideal surface in areas with large windows as the colour will not fade over time. Macchia Vecchia is a durable, easy to maintain alternative to natural materials such as marble and granite as it never needs to be resealed. It will stay looking as good as new with a mild detergent and warm water.
For more details visit www.ceralsio.co.uk, or call CRL Stone on 01706 863 600.