Lifestyle Kitchens is delighted to showcase its Avio range to retailers, ideal to share with customers for autumn interior inspiration. The elegant wide frame modern shaker is presented in a stunning mix, with a graphite focal island andcrisp white cabinetry. Made in the UK, Lifestyle Kitchens offers 30 distinctstyles to suit every taste and budget, with an array of finishing touches.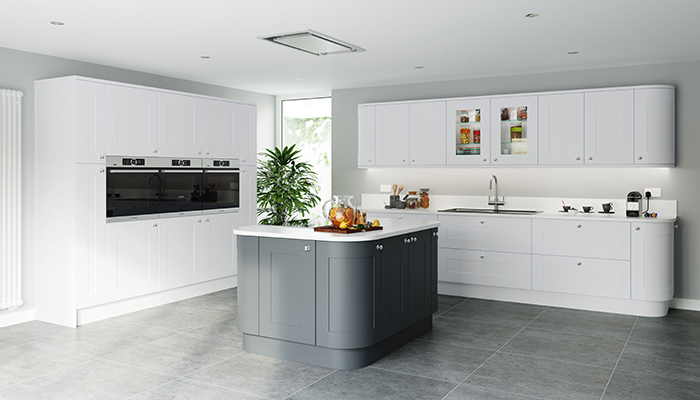 Avio is available in a subtle palette of three shades: white, grey and graphite,featuring a super matt soft touch finish. The Lifestyle Kitchens range providesretailers a versatile furniture portfolio, with a choice of wall and tall units, in two heights and a selection of widths for maximum design flexibility.
Lifestyle Kitchens also offers a variety of design elements; with 40 handle choices, glass display cabinetry and curved units to create an eye-catching scheme. Visit www.lifestylekitchens.com to discover the Avio range and browse the entire collection in the latest brochure.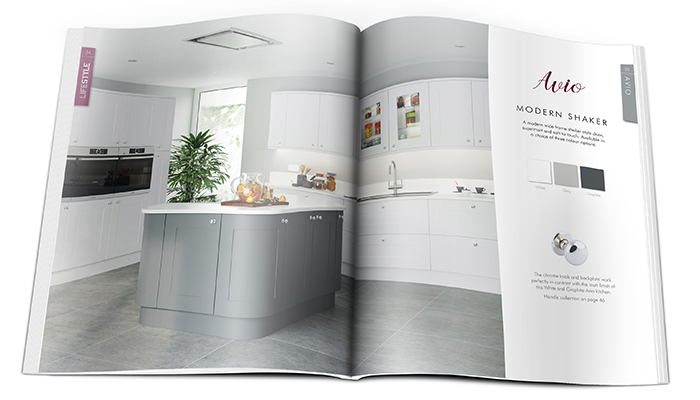 www.lifestylekitchens.com 01227 742424.