The worktop is an integral part of any kitchen. Firstly, it's visually very prominent, and therefore an extremely important element of the overall design scheme. It will also take the brunt of the day-to-day kitchen activities, so it had better be up to the job.
Despite the worktop's key role in the kitchen space, it remains something of an enigma. There is little material understanding in the market, and whole material categories – quartz, for example – are often billed as being 'all the same'. This is no truer for worktop materials than is it is for, say, cabinetry. There are gulfs in style, quality, and service.
Most retailers have preferred appliance, hot tap, lighting, or paint brands. Some of you are very specific about handles. Or hinges. This is often not the case with worktops, where consumers going into retailers are met with a sea of samples, all vaguely white and ''marble like'. These can be of varying quality, from different brands, and most samples are small and not always representative of the final worktop they'll receive.
When differences between them can't be explained, price becomes the key factor. And with that being the clincher, consumers will shop around. Why? Because they can and, the likelihood is, they haven't been given reason enough not to. Often overwhelmed by the selection and lack of clear and consistent advice in the market, they take up their own desk research, sourcing the worktop themselves. The retailer then potentially loses margin and relinquishes control on a key element of the project.
Caesarstone works closely with many kitchen retailers to improve this picture.
Great product helps. Caesarstone has reputation for leading the style race, offering high quality and unique products that meet consumer aspiration for beautiful and hardworking designs in natural marble and granite styles, as well as contemporary urban finishes such as concrete. The team can help curate a specific range of products that can suit kitchen styles, different price points and even consumer demand by region.
All this is all backed up by a Lifetime Warranty, full suite of relevant testing certification and comprehensive ESG programme.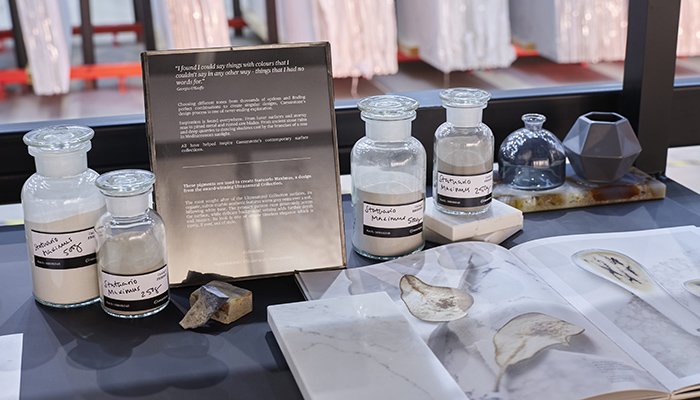 The aim is to build long-term working relationships with our retail partners, and ensure that the worktop remains within the scope of the project, delighting the consumer along the way. After all, a happy customer is one that will spread their delight far and wide.
Listed below you'll find 3 ways Caesarstone can help you retain the worktop and grow your business. Our retailer partners are such an important element of our sales process and overall business. This is why we invest in a large on-the-road sales team, helpful sales collateral, marketing support and customer service teams, so that we can ensure we offer our partners any help they may need and ensure our relationship is mutually beneficial. Read on to discover how we can help you.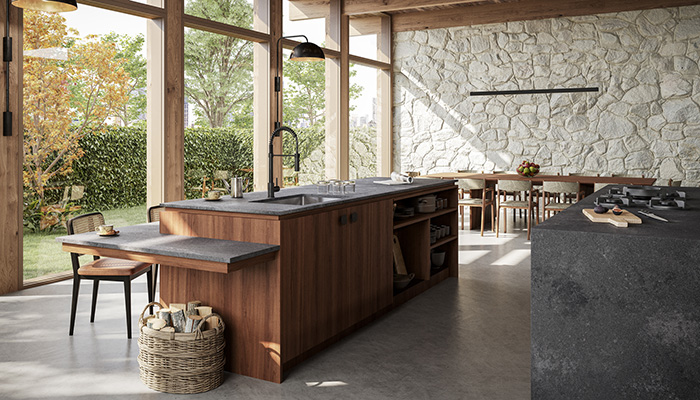 Expert advice from our sales team
Our sales team are worktop experts. They have all the industry, product, brand, pricing and selling information you could need to be able to confidently communicate the importance of the worktop ensuring you exude category expertise.
Whether it's curating your range of Caesarstone colours to suit your business needs; discussing display requirements and providing them free of charge; providing premium point of sale sample displays to present our products; or high-end collateral to help you communicate the Caesarstone brand; our sales team are equipped to provide guidance or materials to help you.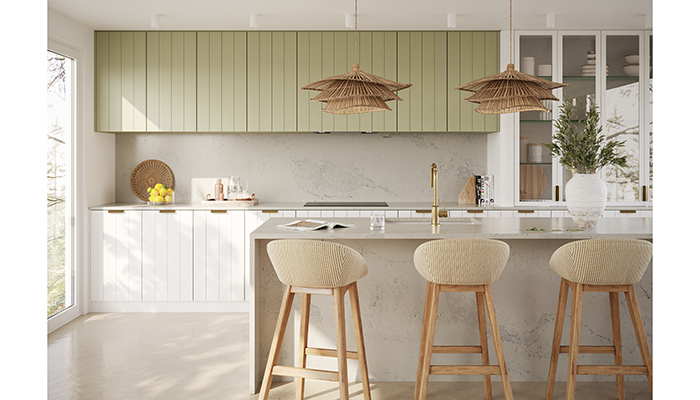 Marketing support
Caesarstone marketing is always on, via the media and digital / social platforms and the brand is constantly exposed to large numbers of active consumers in the market. We love to share good kitchen case studies with our audience, and they love reading them, but we can't do it without your help. If we don't know you've fitted a project with Caesarstone then we can't support and promote across our own channels. So please inform your local sales representative or contact us at info@caesarstone.co.uk and tag us on any Caesarstone projects shared on social and we can support you across all platforms.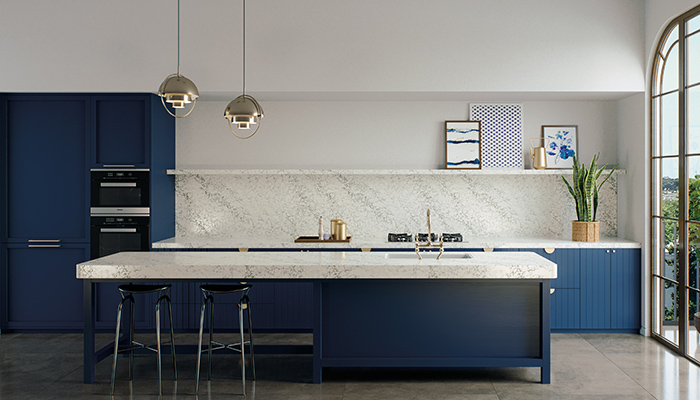 UK based customer support
Whether its in-house technical support or someone to call with a delivery or product query we have UK based employees that can help you. You can contact your local sales representative, call or email our office, or contact us via the website. We pride ourselves on providing excellent customer care and after-sales support. Further reassurance comes in the form of our high-quality products and our lifetime warranty giving you confidence you're recommending a product that is made to last.