Shehryar Khan of Sheraton Interiors reveals how he went about designing a clean Scandi-style space with rustic and natural elements for an award-winning blogger and Instagrammer.
Q: What type of property was it in and who was the project for?
A: Our client is an award-winning blogger and Instagrammer with a love of Scandi design – Rebecca Lawson of Malmo & Moss – and she has actually co-written a successful book called Scandi Rustic with fellow influencer Reena Simon. She and her husband have three young boys and they bought a 1930's three-bedroom semi-detached property in 2019.
Q: What was the brief for the project?
A: The clients wanted a space that was light, bright, and inviting with clean lines and a Scandi theme. They wanted a mix of painted wood with natural wood, a hidden pantry and a hidden entrance to the utility, a multifunctional island for cooking and seating, and a utility room with a secondary sink and a dedicated laundry cupboard with bench seating.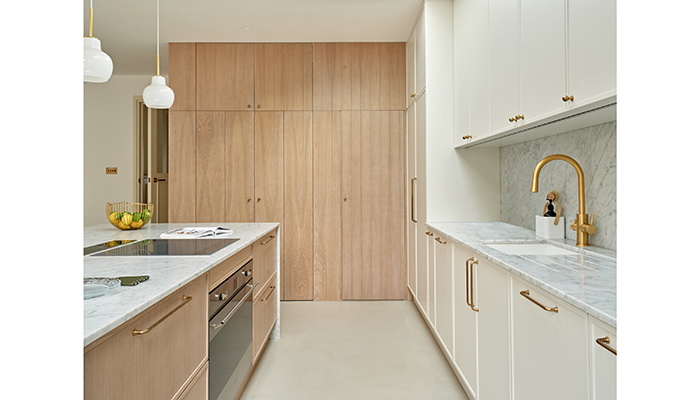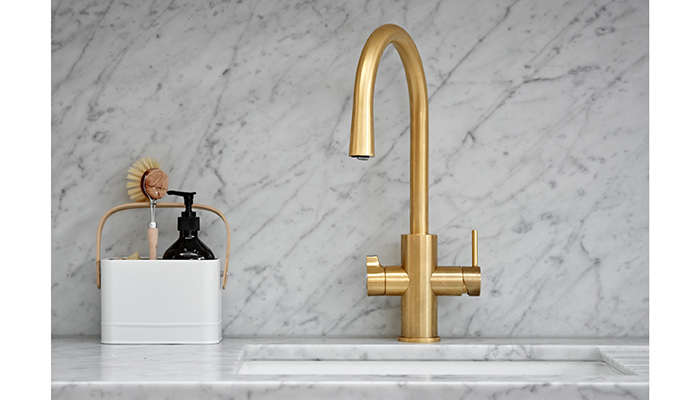 Q: So how did you go about meeting the brief?
A: As they wanted a bright Scandi-themed space with a mix of painted and natural wood, we delved into their daily lives to create a functional design. Then, we focused on their design tastes, with Becca having a clear vision, which we pinned down using mood boards.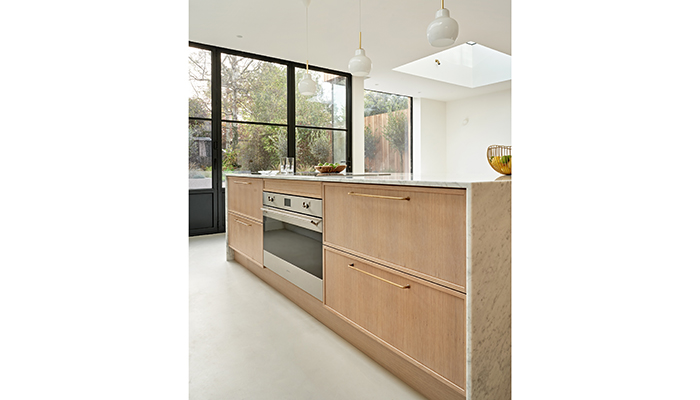 Q: What type of cabinetry did you choose and what made it the perfect choice?
A: The kitchen was handmade in the UK using local responsibly sourced material. We also wanted to use local suppliers wherever we could to keep the carbon footprint as low as possible.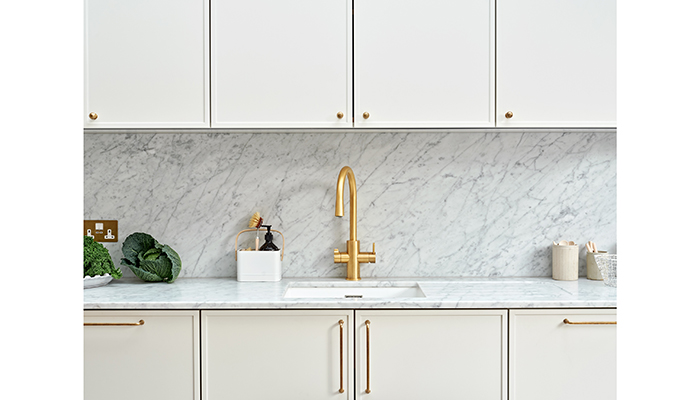 Q: What are the key advantages that Scandi style can bring to a design?
A: If you're looking for clean lines, then this is what Scandi design is known for. Sustainability is also a hallmark of Scandi design, with eco-friendly materials taking centre stage, ensuring both a stylish and environmentally conscious space.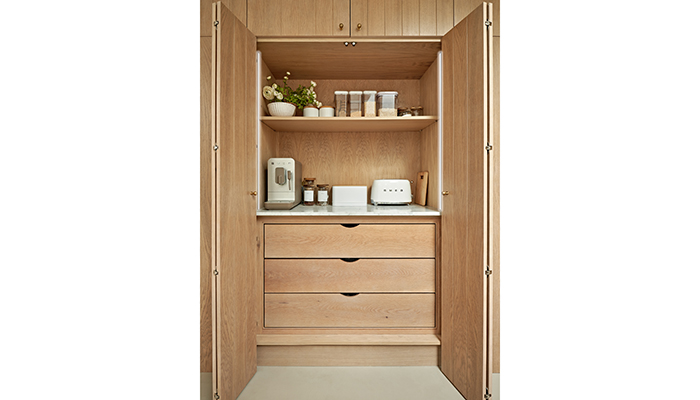 The design's flexibility allows it to be merged with other styles, and durability remains a priority, ensuring longevity in style and use. Furthermore, the inclusion of nature through wooden elements and indoor plants accentuates wellbeing, while open shelving in many Scandi kitchens allows you to personalise your space by having your loved items on display.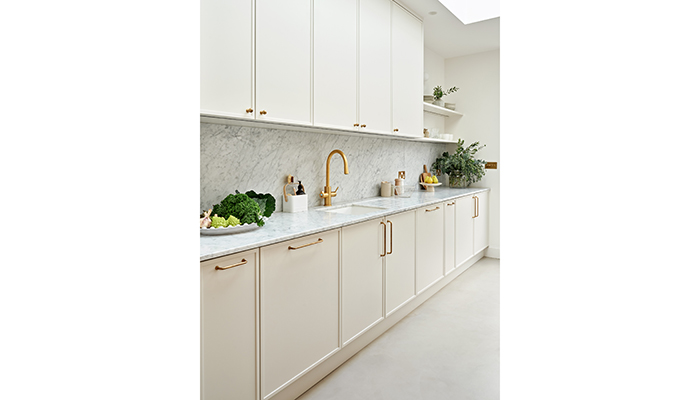 Q: What were the particular challenges that you faced?
A: There were a few touch-and-go moments – just getting the wood stain the right shade of pale oak was not an easy task when working with lots of different pieces of wood, which all have natural variations! But we got there in the end.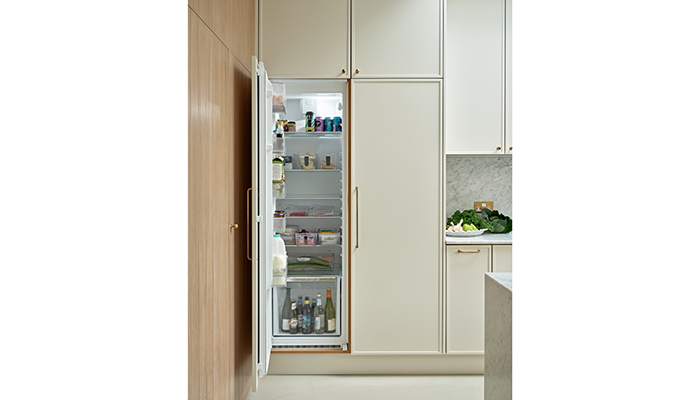 Q: Are there any design elements that you're particularly proud of?
A: I really like the stained ok panelled wall that wraps around the wall and houses the hidden pantry with bifold doors to save space between the pantry and the island, a hidden cupboard above the pantry and a secret door leading to the utility area.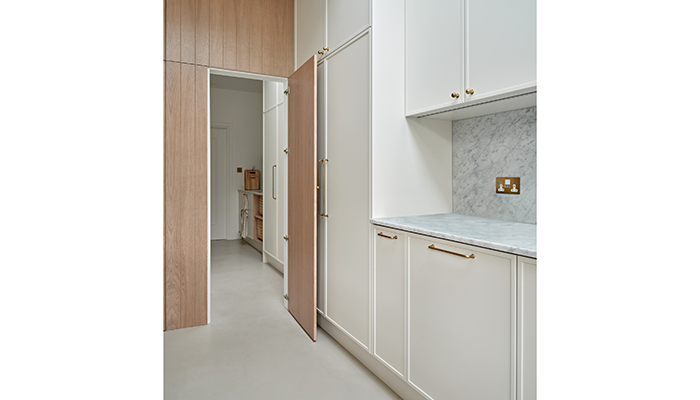 Q: What is the client's favourite part of the finished project?
A: They love it all and we have managed to achieve the soft scandi inspired space she wanted.