Richard Shore, head of product design at Utopia, tells Nicola Hanley how the company's new and refreshed ranges are helping the bathroom manufacturer secure more showroom space.
In the 15 years since Richard Shore joined West Midlands-based bathroom furniture manufacturer Utopia as a product development manager, the company and market have transformed quite dramatically. In 2007, a year before he joined, an MBO saw Ian Hall and Dave Conn leave the company that they founded in 1989, while remaining major shareholders. Seven years later as the company celebrated its 25th anniversary, Hall and Conn returned to the helm and took up their positions as joint MDs once again, focusing on investment in new product development.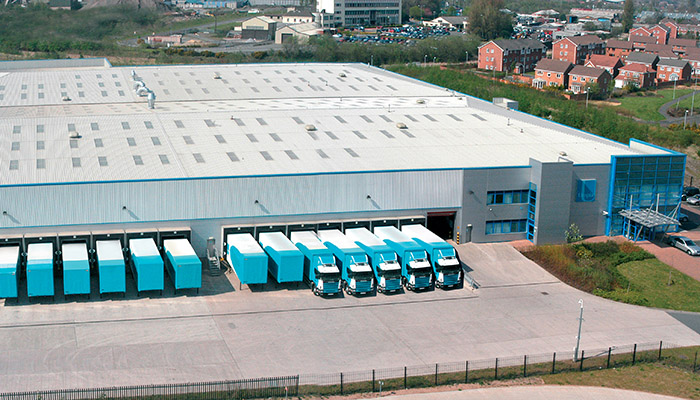 "When I first joined Utopia, we offered a smaller collection of products, which we sold in greater volume to a smaller customer base. Over the past 15 years, choice and variation have become key so we've adapted as trends and the market have changed," says Shore, now head of product design.
When it comes to the bathroom, consumers now want more choice and plenty of options to pick and choose from. It's meant that over the last few years, Utopia has steadily invested in extending the number of styles and colourways available, even if they aren't all big sellers. "If all we had were the volume sellers, we'd have a big book of white gloss units in a number of different sizes," says Shore. "But people want to see bold, sexy, outgoing statement pieces that excite, even if they wouldn't be ordering them. Those showpieces are the products that draw our customers to us as a brand because it shows that we're confident and have the ability to produce those things. But we also have a more approachable commercial side of the collection too. So to strike that balance is very important. We have to carry a few things that we probably wouldn't want to just to be more appealing."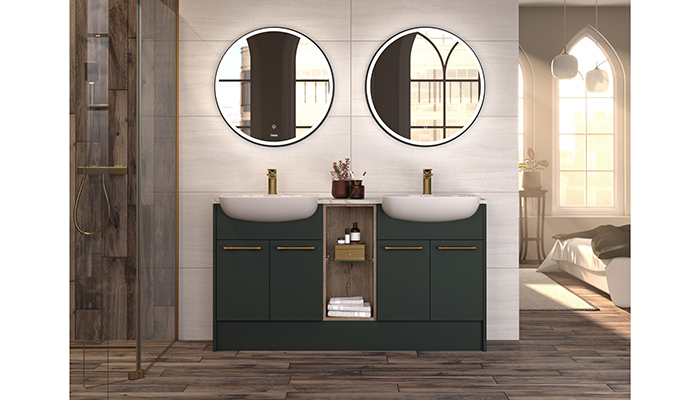 This year, Utopia relaunched Qube, one of its oldest modular collections. "It's a key collection but it needed to be fresh, on-trend and reactive," says Shore. "The battle within the UK retail sector is for showroom space. It's very much a moving beast, a game of chess. Whoever can position their products and be dominant in showrooms will have the lion's share of the sales."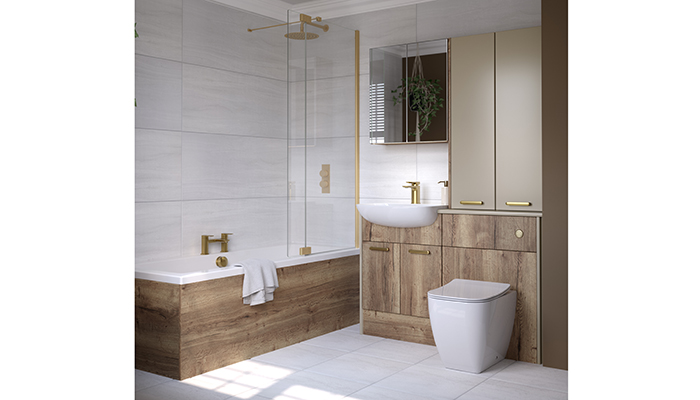 From an internal perspective, Qube has been re-engineered to make it easier for Utopia to respond to market trends and introduce upcoming colourways in a more cost-effective way. "And from a consumer perspective, we've really refreshed and brightened the collection to make it exciting and contemporary. But we've also addressed the buying process and how you pick and choose. So we've now got three handle types rather than just the standard, and different basins and worktops."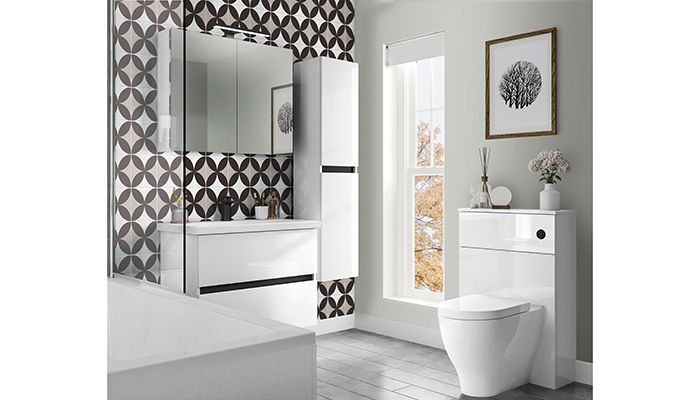 A lot of the products within the range are also available with Utopia's new 48-hour turnaround service. "The pandemic and online shopping have adjusted our way of thinking and it's the same within the bathroom industry. With Qube being more of our entry level, we wanted to make sure it is there as quickly as possible so we don't lose the sale because it's not available. But that turnaround is a big commitment and a big investment. Normally it takes two to three weeks because we're specialists and we offer bespoke, desirable solutions. So this collection has also been redesigned and re-engineered to be able to get it to our customers as quickly as possible."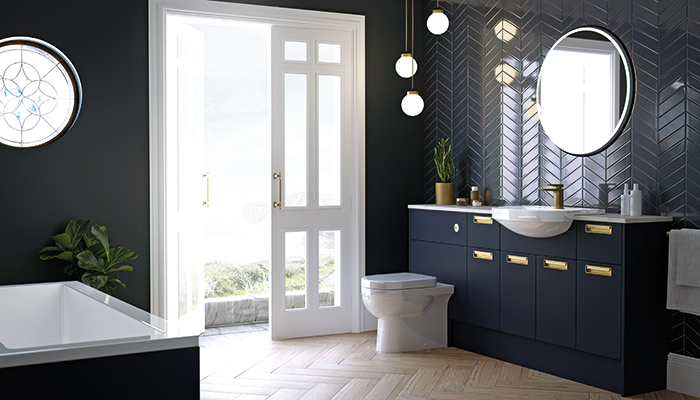 More new products are on the horizon and as we speak, Utopia's sales team have been on site getting their first glimpses of the new sanitaryware, colourways and textures set to launch imminently. "Our fitted furniture is our dominant displaying assets so we need to make sure that it is as fresh, desirable and on trend as possible. We have more fitted furniture displays across the country than anything else and when it's on display, it will sell. So we can predict where our volume will be because it's based on what's on display."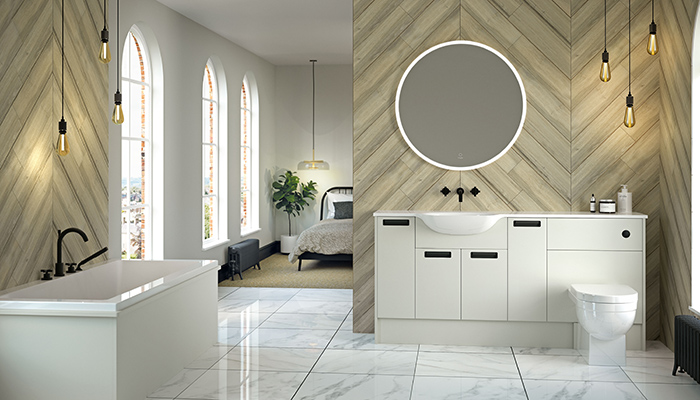 Sanitaryware is also set to be a big focus for Utopia and as part of its upcoming product launch, it is set to introduce a new ceramic collection called Corr. "It's a real opportunity for our team to get some good space and representation out there and really boost our displays and sales on the sanitaryware side as much as the furniture. We're hoping to be specialists and dominant in both furniture and sanitaryware and this new collection is a key part of that."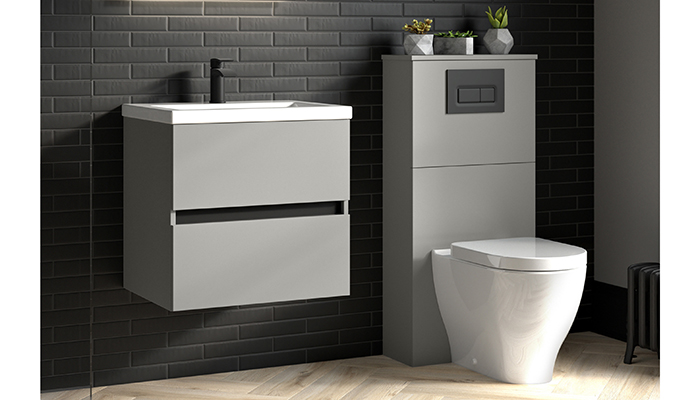 More new products are coming next year, probably around the same time as KBB Birmingham, and Shore believes the market in 2024 is looking to be much stronger than in 2023. "Positivity is growing. A lot of people see the UK as a more optimistic, buoyant sector at the moment. We are on the up-turn and there are signs of growth and optimism in the market for the next 12 months. We have some exciting things coming to market in March and 2024 has the opportunity to be a really good year for the industry."