According to Houzz, one of the most popular search terms for 2020 was 'white kitchen', which the online design source says rose significantly compared with 2019. We've already seen how consumers are now drawn to products with hygienic properties – could the quest for white be part of a pandemic-induced desire for clean-looking spaces?
"White tends to always look crisp, clean and classic," says Ashleigh Hanwell, senior designer at PWS. "It can add a bright, light and airy feel to a room, and reflects light to make the space feel bigger." She does however, sound a note of caution. "Try not to make the surrounding spaces of a white kitchen too stark as this can come across as clinical or sterile."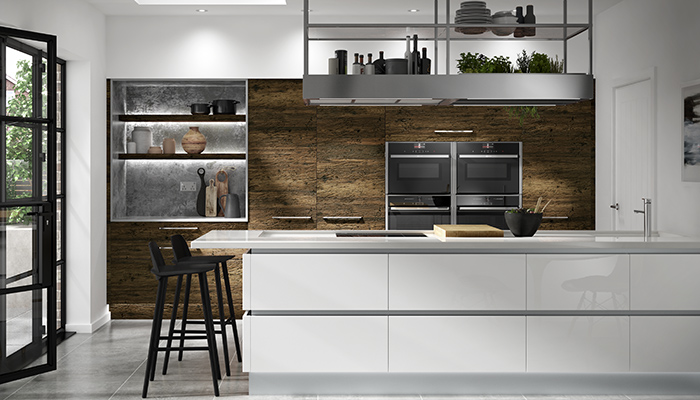 "Take time to really look at the white and how it works with other whites – there are so many," advises Graham Robinson of Halcyon Interiors. "I would avoid the colder whites as they can appear too clinical, and go for a warmer white rather than one that has an element of blue added."
"For us, Matt Lacquer Arctic White is one of our top five sellers in the UK," says Pronorm's national sales manager Richard Turner. "However, the majority of sales of our white kitchens always incorporate some colour or woodgrains, which can add interest and tie in with the trend for personalisation."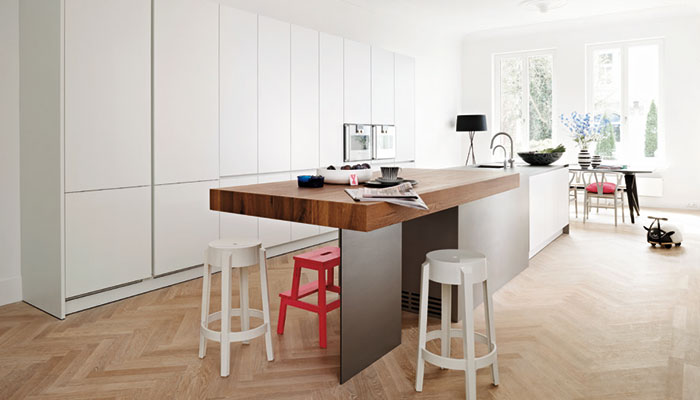 Mark Mills, MD at Mereway Kitchens, recommends introducing textural elements or warm metallics. "Add interest by contrasting gloss worktops with matt cabinetry or vice versa," he says. "And pair with natural wood floors to stop the overall look becoming too cold."
But white cabinetry also lends itself to being used to create a bolder look. "A white kitchen offers designers a blank canvas – an opportunity to create a super-sleek style while adding individual elements to elevate the design," says Crown Imperial commercial director, Tony McCarthy. "Consider contrasting handleless profiles, appliances and work surfaces to showcase the cabinetry."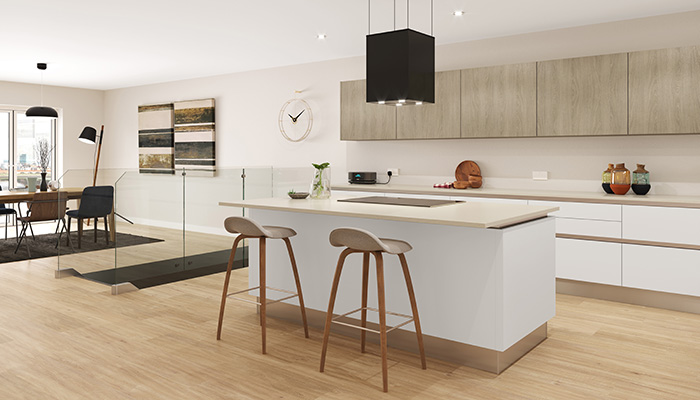 "Rich contrasts with authentic wood finishes and black details, including sinks and brassware, will add a real freshness to the 2021 white kitchen, so be bold in your choice of furniture arrangement, lighting, appliances and hardware as these will become well-defined details in the space," says Rotpunkt head of operations, Matt Phillips.
Some manufacturers are introducing contrasting elements into their white kitchen ranges to enable homeowners to add a touch of individuality.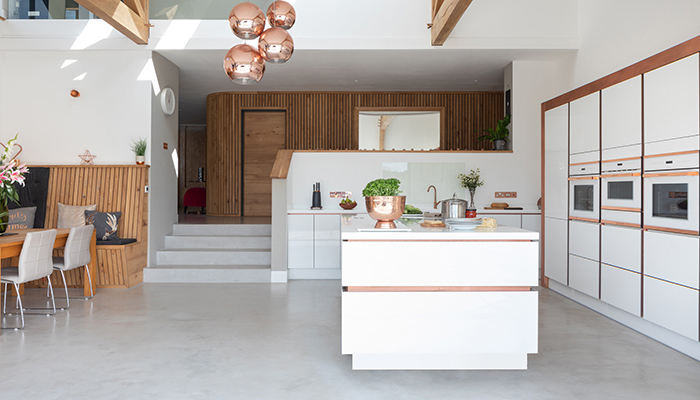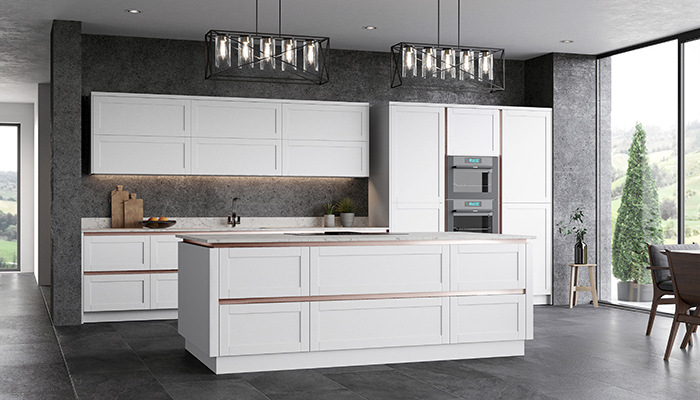 But white really comes into its own when designing a space that features striking architectural elements that you need to let take centre stage.