The latest kitchen, living room and bathroom furniture collection from Scavolini – Dandy Plus – is the result of a collaboration with internationally acclaimed Italian architect and designer Fabio Novembre. It's an update of the brand's popular Dandy collection from the 1980s, but with one major difference – the latest range is designed with built-in Amazon Alexa, so consumers can use voice control to 'talk' to their homes.
Aimed at the next generation of homeowners, Dandy Plus is described as a 'future ready' collection that caters for consumers who automatically expect a level of intuitive connectivity in their home environments. "These young homeowners will decide how to interpret their connected kitchen, whether to prepare food there, or to listen to music – their society is a virtual community that uses Alexa to provide the right piece of advice at just the right time," says Novembre.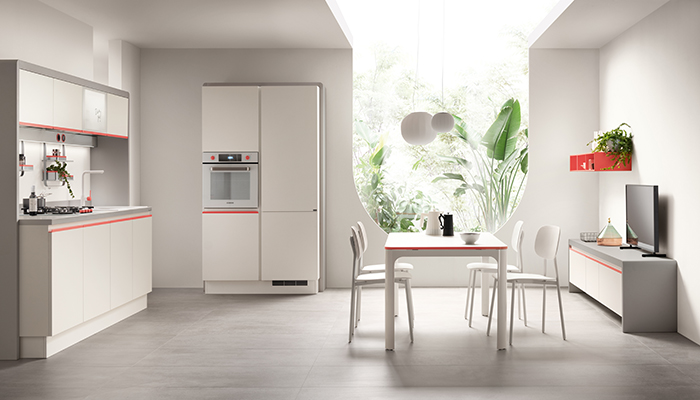 The look of the collection is defined by a sleek minimal aesthetic, with Alexa functionality built into a central Task Bar, which is secured to the wall and incorporated into the kitchen, bathroom or living room scheme. Featuring an aluminium profile, the Task Bar houses a smart speaker, which enables users to use voice control to activate music and lighting systems, as well as compatible home appliances. The Task Bar also features USB ports and power outlets, while the work surfaces in the range have built-in wireless charging points.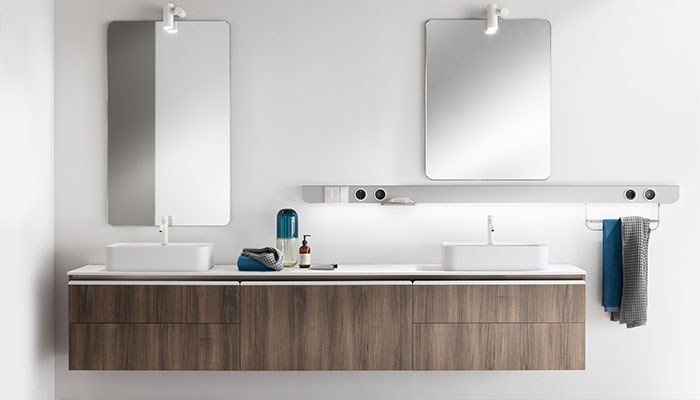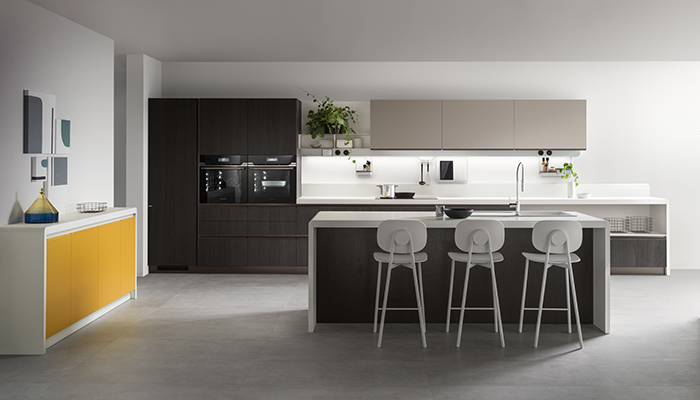 "We started by thinking about the increasingly pervasive role of technology in our everyday activities and in our homes, and ended up creating a smart and comprehensive project," explains Fabiana Scavolini, the brand's CEO.
The collection has a crisp, contemporary feel with White being the dominant tone, but brightly coloured customisable handles and buttons are brought into the mix to enable consumers to change things up. Homeowners will be able to introduce their own personal spin on a scheme with pops of Coral Red, Mustard Yellow, and Agave Blue, or they can simply stick to Prestige White and Slate Black if they prefer. The units feature a distinctive 'bridge' design that wraps around them, as well as elegantly curved corners.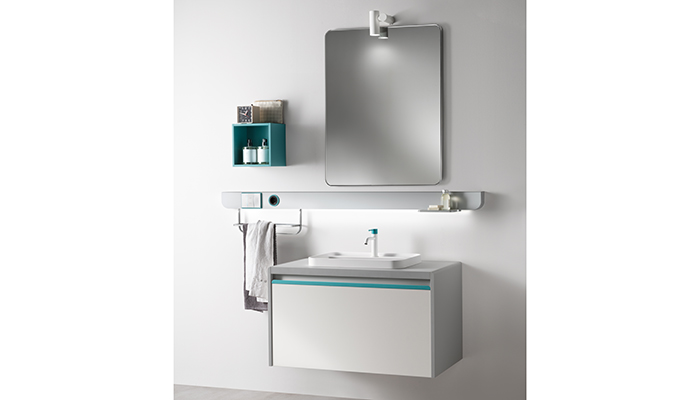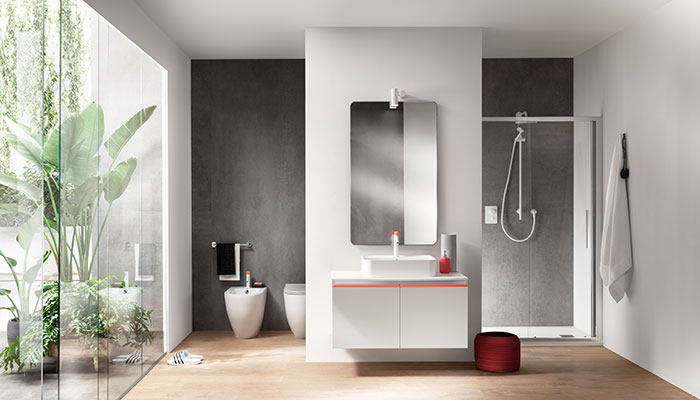 "On the one hand, the shapes of Dandy Plus bring to mind our bestselling model from the 1980s, and on the other it is a clear tribute to Italian design and a solution to the current needs of consumers who are increasingly connected," says Fabiana Scavolini.
Dandy Plus is available to Scavolini retailers now.