Amidst the gloom of a third national lockdown comes a welcome blast of positivity. "We've had an incredibly strong year, even in the face of COVID," says PJH Group CEO Richard George of his 2020 retail sales. And his projection for 2021? "Of course none of us really know how we will come of out the pandemic and what challenges Brexit may hold, but given that we've had six months of continual growth [in the retail sector], I see no reason why this won't carry on," he says.
As one of the UK's largest suppliers of bathrooms and appliances, PJH has been part of the Globe Union group of companies since 2007. George, 50, explains that the £130million PJH business splits into three categories: it does "pretty much all the bathroom category" for B&Q, is "the number one kitchen appliance supplier to national housebuilders", and supplies the independent retail sector with bathrooms focussing on its own Bathrooms To Love collection, as well as appliances, sinks and taps ("A list" brands such as Bosch, Neff, Whirlpool, and its own brand Prima more affordable offering).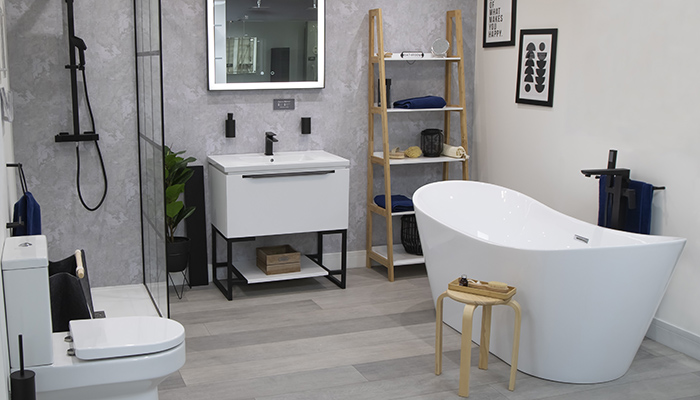 George says that while 2020 sales through B&Q have been flat and contract down by about 30% because some housebuilders shut during lockdown, it is retail that has fared particularly well, with about 30% growth in bathrooms, 16% in appliances and broadly level in sinks and taps (PJH parted company with Franke before introducing Abode in July). "We've been trying to grow our retail business for a number of years, so we have done a lot of things – introducing first choice service, improving our stock availability and our product offer," explains George. "We also exited kitchens in the first quarter, which improved our overall business shape."
The retail sales force has been increased to 25, and stock availability ran at 90% through the second half of 2020, despite challenges. PJH also introduced of its home delivery service, now operating at about 500 deliveries per week to end consumers, on behalf of retailers. George also points to the success of PJH's online portal. "Pre-COVID, we were probably doing 20% of our orders through the online portal, now we're up to 50%," he says.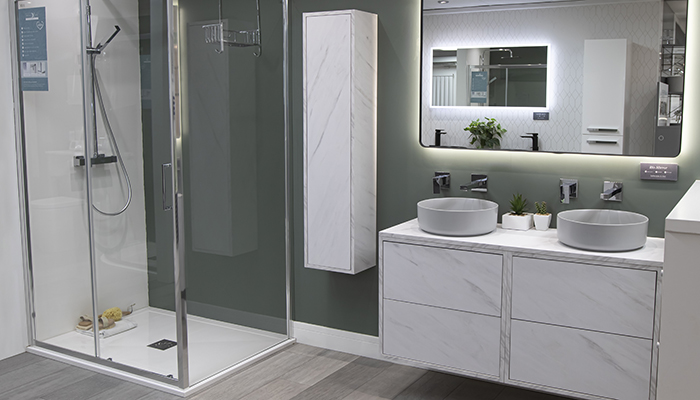 "When I go for a walk around my home, it's staggering how many people have got skips on their drives," he continues. "They are all doing home improvements – I think it's as simple as people not using money for other things and on spending more time at home." He also suggests another reason for the growth in sales. "I'm not convinced that all of our competitors were as well prepared as we were, so we will have taken some market share."
The pace of new product launches will slow this year, not least because COVID has prevented the opportunity to visit suppliers, although we can expect some range extensions, such as new colours in furniture.
George says he's forecasting 2021 turnover of £170million. "I'm excited about the year ahead," he says. "Our culture and our service are in a good place. Are there some challenges? Absolutely. But we did an excellent job in dealing with them last year and we'll deal with them again."