As one of a handful of surviving British sanitaryware manufacturers, it is probably true to say that Imperial Bathrooms has been hiding its light under a bushel. "It is a fantastic brand, which lost itself a bit," says Graham Bucktrout, who joined as MD in October. "Imperial's share of the traditional market was getting smaller as new entrants were coming into the marketplace."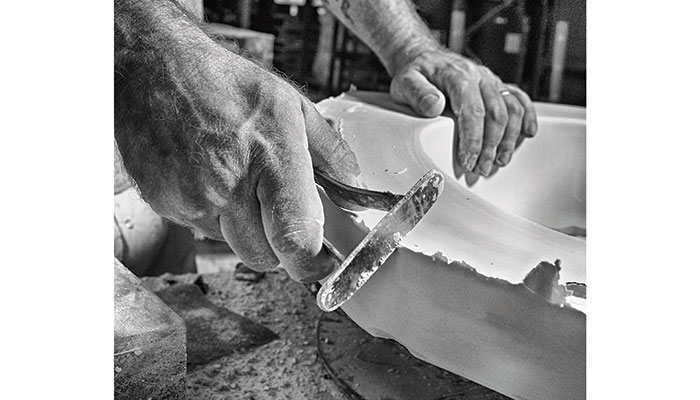 "I want to get an energy back behind the brand," says Bucktrout, as he begins to reveal the strategy. In August, it was announced that Lousada Plc has become the major shareholder with plans to reinvest in the business, originally founded in 1987 by Geoffrey Stevenson, who sadly passed away in October after a long battle with cancer. The Stevenson family remains actively involved: Geoffrey's son, James Stevenson, is creative and export director.
The core of the Imperial Bathrooms offer is classic-style sanitaryware and furniture, made in its two factories in Aldridge, Walsall, and designed for the top-end market with the bulk of its customers independent retailers and independent merchants. "The manufacturing is very artisanal and traditional – we've got a factory that will produce 30,000 pieces a year, whereas if you go to some of the larger factories further afield, then it will be millions of pieces a year. Most of our product is hand finished, and there is a real engagement and passion around the brand," continues Bucktrout. Imperial also sells brassware, mostly made in Italy, and baths from Portugal, designed to complete its collections, of which there are 20 in total.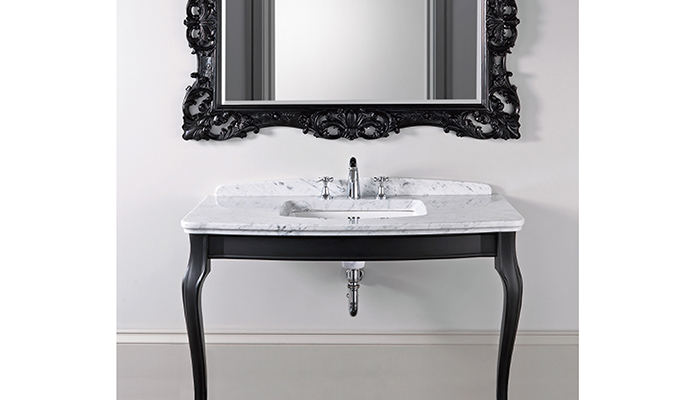 "We see an opportunity in furniture, so we have just made a £¼ million investment in moving the [wood] factory to the main site with new equipment," he says. We can expect both new collections and 'gap fillers' in the ranges in the middle of the year, all true to the Imperial Bathrooms traditional-style offering. "We are not looking to change direction in Imperial," says Bucktrout. "Reinvesting and rebuilding is our strategy."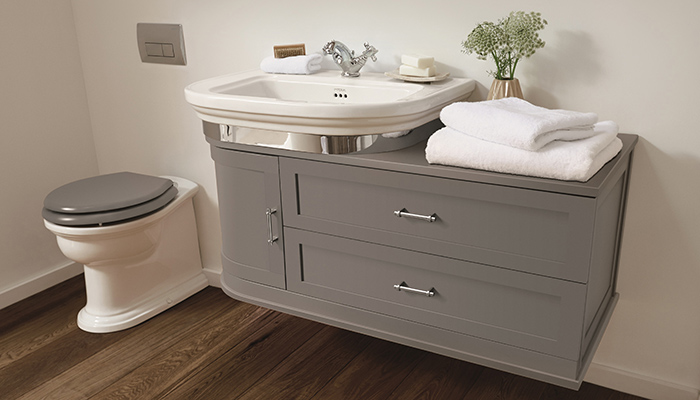 Bucktrout, who counts two years as sales and marketing director at Imperial in 2008-2010 in his career history, as well as spells as MD of Lecico Bathrooms and then JP Distribution before it went out of business in July, has added White Ville to the portfolio. Designed as a mid-market contemporary sanitaryware brand with products designed in Italy and made in Egypt by Ceramica Cleopatra, White Ville will be formally launched to the UK market in April. "We can go to the market with two clear, different messages and can offer our customers a much wider portfolio of products," he explains. "We will also be looking to add other brands to be able to stream even wider."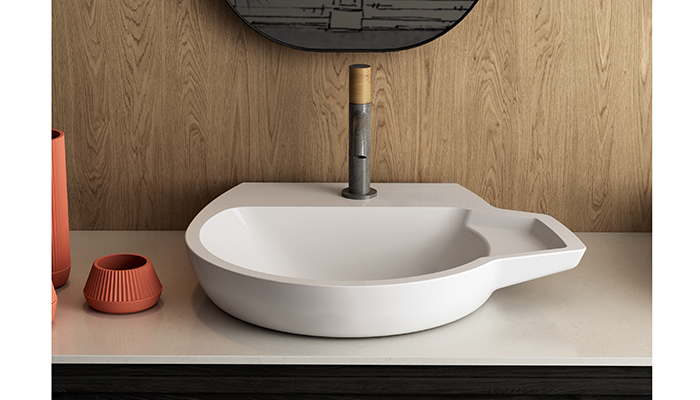 "2020 turnover was about £5.6million," he says. "As a new team, our ambition is to treble that turnover by 2026, by investing in Imperial and by streaming other brands." For the time being, and in the midst of another lockdown, his focus is "very much on planning and preparing, so we are ready once the market is ready", as he puts it. "As soon as we can get in front of customers again in a safe way, we've got some great messages for the market."