Having recently been selected as one of the UN's Top 50 Sustainability & Climate Leaders, and with plans to completely remove plastic from their product packaging by March 2021, Grohe is at the forefront of innovation when it comes to sustainability. Ebru Bircan is responsible for the marketing activation of the Grohe brand in UK – here she discusses why 2021 is the year the industry should be stepping up to make bigger sustainability pledges, and how the COVID-19 pandemic – with all its challenges – is also presenting opportunities when it comes to going 'green'.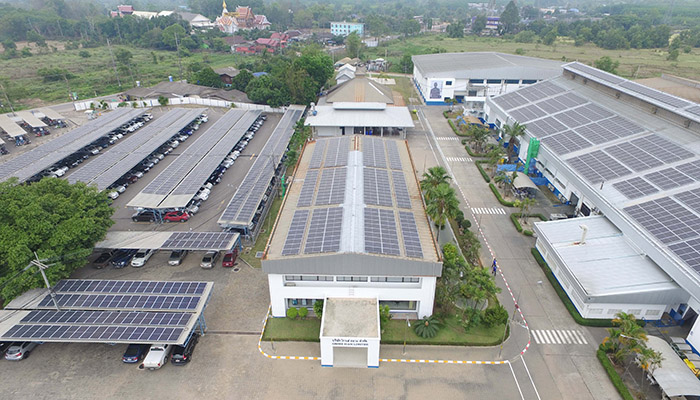 With swelling populations, accelerating economies and predictions that 55% more drinkable water will be needed globally by 2050 (UNESCO), the planet is under enormous pressure. However, our belief is that by implementing sustainable changes into our business practices, we can – and should – all be able to play a part in rising to these challenges.
Our sustainability journey has spanned 20 years so far, with lots of successes and learning acquired along the way. Initially, we began with a strong focus on improving water efficiency and implementing better consumption rates without interfering with the high-quality performance consumers have come to expect from the water systems in their homes, which we succeeded with through our EcoJoy technology. Over time, we have expanded our focus and adopted a much more 360-degree approach, looking not only at how we can design products that prioritise sustainability, but also at ways to reduce ours, and our customers', carbon footprint, and most recently, our plastic consumption too. However, we still have much further we can go and more we want to achieve.
The next steps for us, alongside continuing to approach a circular economy as a manufacturer, is to use our platform to work with our partners in the industry to forge a greater understanding around the topic of sustainability and where we all can be doing better. We know that retailers, designers, and architects are always on the lookout for ways to expand their knowledge on what solutions are available and we've developed a number of CPD modules over the past two years to cater to this growing desire for information. They also have detailed insight that can better our understanding of what new buildings and projects need, where the demand is and what change still needs to happen. We therefore believe it is integral for us to communicate and work together so that we as manufacturers can continue to innovate and develop new solutions to provide better, more sustainable alternatives.
While it is clear that sustainability is a topic already high on the agenda for the kitchen and bathroom industry of late, 2021 is the year that we can begin to make real, purposeful change, driven forward to some extent by the COVID-19 pandemic. Whilst the pandemic continues to present uncertainty and new challenges every day, we are looking at the acceleration of hygiene as a priority focus in the home as an opportunity to positively impact our sustainability practices and establish better standards within the industry.
We see this growing demand for improved hygiene standards as the perfect opportunity to put sustainability firmly on the agenda, even more so than it has been previously. For consumers, solutions that are both hygienic and sustainable can mean substantial savings on water and energy with infra-red taps and sensor flushing, as well as the potential for a reduction in the use of amenities such as toilet paper thanks to the new technologies available in the smart toilet sector. This two-pronged approach provides a wealth of opportunity for retailers. In addition, retailers seen to be taken action to improve their own sustainability practices can benefit from greater customer affinity and loyalty, as consumers continue to become increasingly more tuned in to sustainable focussed brands and suppliers as part of their everyday behaviours.