It was one hundred years ago in 1921 when Walter Stanley Westin founded his electrical engineering company in an old textile mill in Huddersfield. "Today, we are the market leaders in high-end extraction in the UK," says James Rayner, 43, pictured, who heads Westin's marketing and export operations.
Owned today by Huddersfield businessman John Eastwood, British manufacturer Westin offers both its 'off the shelf' and bespoke products (it is the only bespoke extraction specialist in the UK), selling primarily to the high-end independent kitchen retailers. Rayner says that sales for the financial year 2020/21 are expected to about level with the previous year, despite lockdowns, and it is planning for future growth, now completing a £250,000 investment to double the capacity of its paint facility to cope with the increase in demand for painted hoods that blend into ceilings.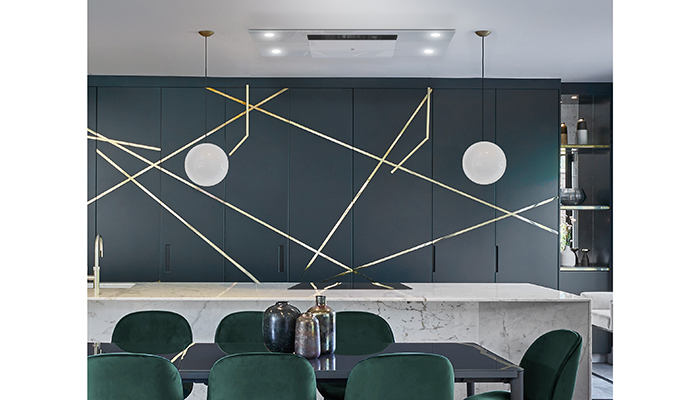 In 2020, it launched the Edge, which Rayner describes as a technology "radically different to anything else". "Suction draws in air horizontally, rather than vertically, behaving like a much more powerful, bigger hood," he explains. The company has also launched the American cooker hood in a range of sizes to suit US and European range cookers. This summer, it will launch a painted range cooker hood available in any RAL colour and any finish to match any range cooker. "We're also going into other metals, including patinated metals, solid brass and solid copper," he adds.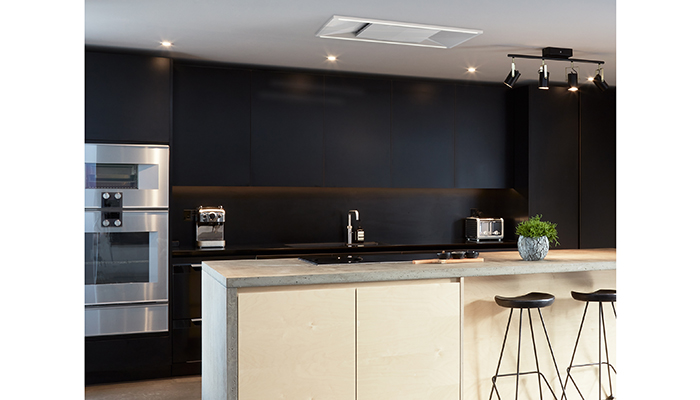 While some might suggest that the market is moving towards vented hobs, Westin only offers one model. "There is good reason for that," says Rayner. "If you want island extraction, a ceiling hood is much more effective. We would class a vented hob as local extraction, subject to the cross draughts of an island; if you are doing some intense cooking and move away, you are automatically going to drag some of those fumes with you and, as soon as the fumes get over a certain height, they are lost into the room. But with the environmental extraction of a ceiling hood, as long as it is in the highest point in the ceiling, even 3m plus, it will get absolutely everything, including fumes and odours from other appliances in the kitchen, such as wall ovens."
When it comes to noise levels, Rayner says, "Every manufacturer tends to be around the same level. But as our extractors are designed for people who really cook, at more powerful settings they will be louder, which is the reason we have a large range of remote motors for clients who may be more sensitive to noise but don't want to compromise on performance."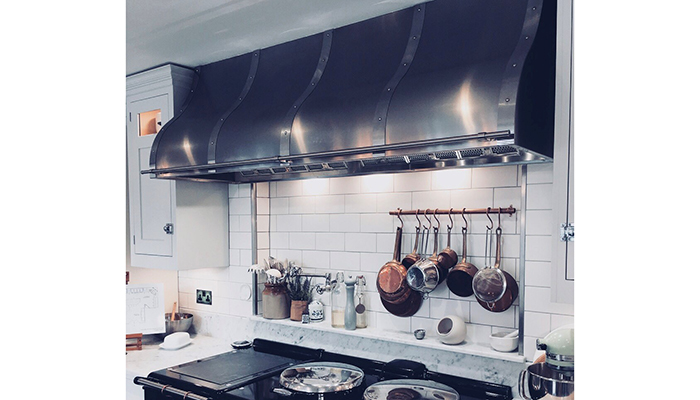 For a company not known for its visibility, there are a perhaps surprising amount of developments: in March, it will open its first London showroom within a kitchen studio on Wigmore Street, launch its own show space within its Huddersfield HQ at the end of the year, and make its first ever foray into export markets by working with partners in Europe. It will also announce a cooker hood collaboration with a British appliance brand. "We absolutely want to raise our profile," says Rayner.