It's easy to see why homeowners have fallen out of love with wall cupboards – without them kitchen schemes of all sizes look and feel far more light, open and pleasant to be in. But ditching wall units presents designers with a dilemma, because the upshot is that a significant amount of hardworking storage is potentially lost, leaving the functionality of the space severely compromised, and a client who is potentially not so happy with a finished design. So what are the options?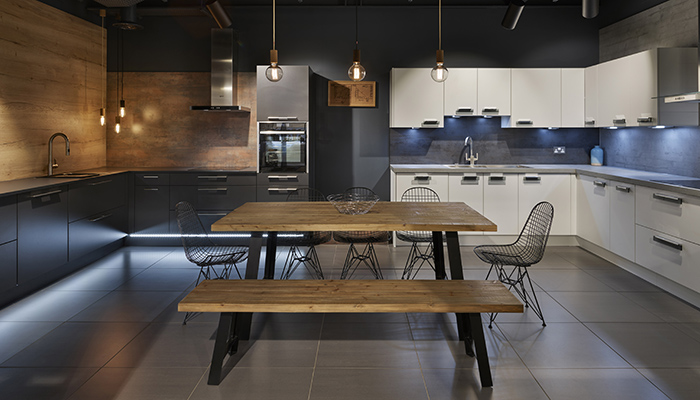 At the Blum HQ in Milton Keynes the brand has been working hard to solve this ongoing problem. "We all know it's nicer not to have upper wall units – they're difficult to access and cause a room to feel dark and hemmed in," says Blum UK's customer experience manager Amanda Hughes. "At the Blum Experience Centre we showcase the benefits of deeper, wider drawers, instead of doors and fixed shelves. Your end consumers frequently ask for more storage, when what they actually want is accessible, visible and organised solutions, and their items within easy reach."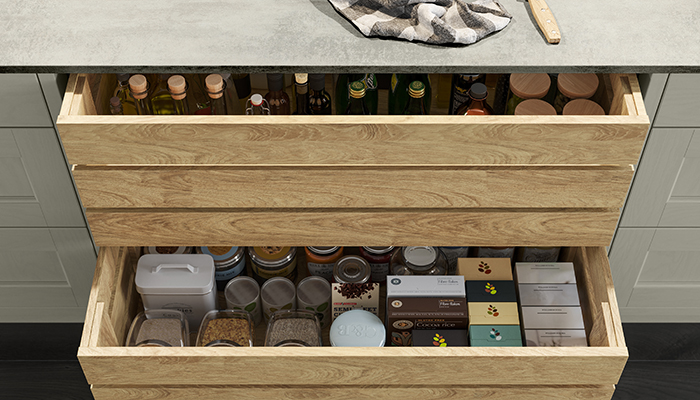 Making the lower units and drawers work harder is a logical and effective solution, but what are the best ways to maximise walls without hemming the space in with upper cabinetry? "Feature glass units provide an innovative storage solution and a stylish yet practical alternative to conventional wall cabinets," says Richard Turner, Pronorm's national sales manager for UK & Ireland. "Designed to look and feel less 'blocky', glass units can help open up the kitchen and create the illusion of more space." Added to that as long as the contents are well curated, the glazed units are useful extra storage.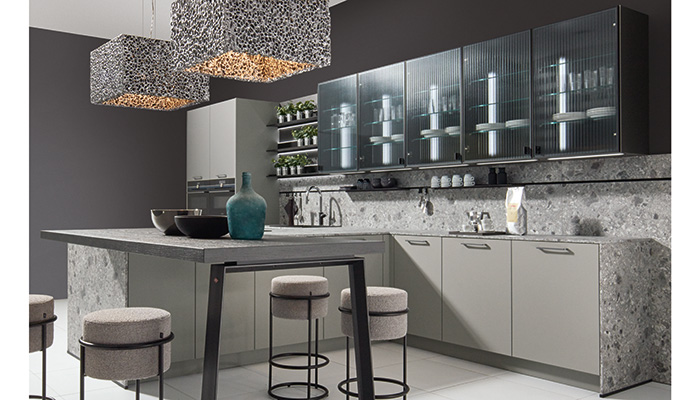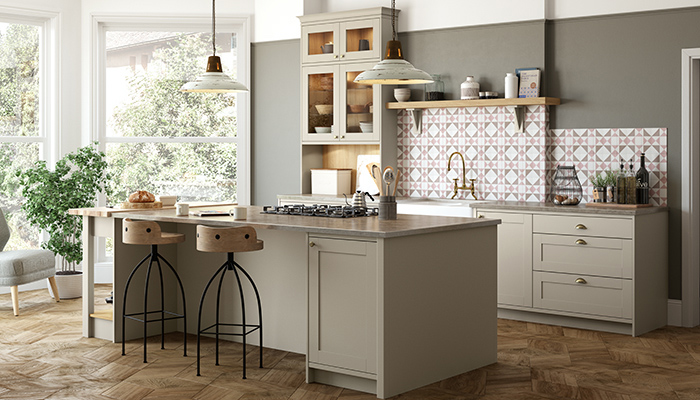 For those clients who dare to go more bare, open shelving is an attractive and workable solution, although probably not so much for the hectic household that struggles with controlling clutter. For a successful look, keeping contents minimal is key.
Complete shelving systems are being introduced by several manufacturers, for example Rotpunkt's wall panelling storage system solutions co-ordinate with its ranges, and are designed to be clipped onto the panels for easy customisation. They can be used to house books, store utensils and hold tablets and smartphones.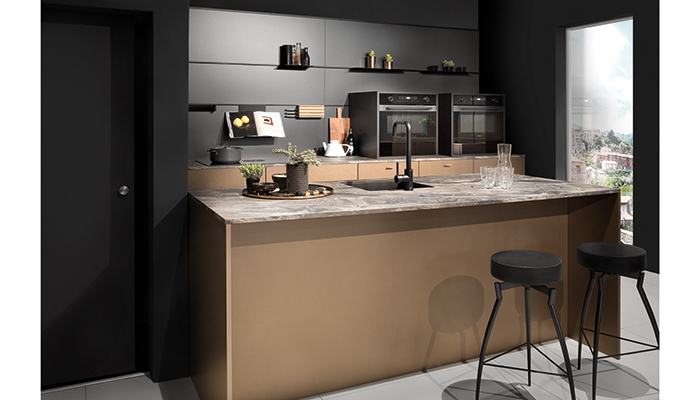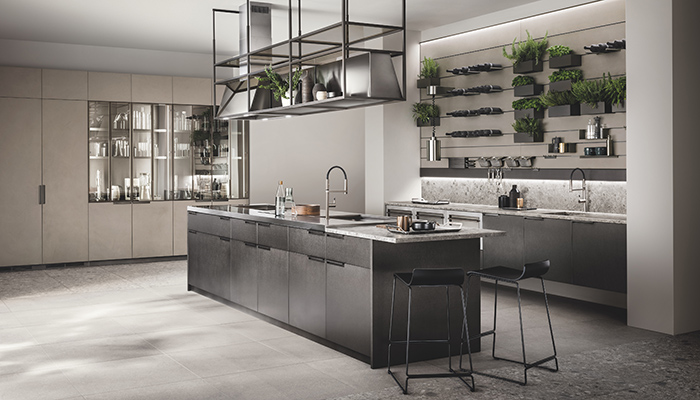 Cage structures are currently also proving popular as a way of utilising upper storage space while keeping the aesthetic lighter and less obtrusive than cupboards.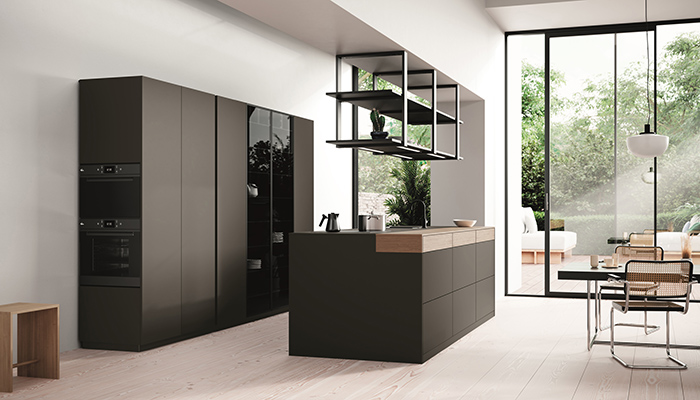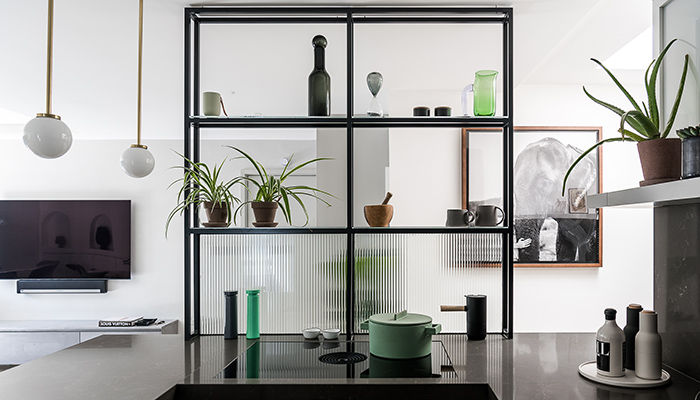 But while upper cabinetry jutting out of walls at head height might be out of style, tall units are still hugely popular. Enabling designers to maintain a seamless floor-to-ceiling aesthetic, and homeowners to achieve the desired amount of storage, they offer an ideal solution when space allows.